UPDATED: 5:00 PM
Sealed with a kiss! It's finally official! Congratulations to the new Mr. and Mrs. Dingdong Dantes. <3
How adorable is their first kiss as a married couple?! Congratulations, love birds!
Continue reading below ↓
Recommended Videos
***
UPDATED: 3:54 PM
That wedding gown is fit for royalty! Look at that train!
***
UPDATED: 3:40 PM
Guests cheered when Dingdong walked down the aisle. That probably explains why he looks so ~*cHiLl*~ here!
Oh you know, just the President of the Republic of the Philippines. President Benigno Aquino III serves as the couple's Witness Of Honor.
***
UPDATED: 3:20 PM
There she is—absolutely flawless!
***
UPDATED: 3:21 PM
Here comes the bride! MARIAN LOOKS PERFECT IN THIS MICHAEL CINCO CREATION. WOW!
The gown is made out of French lace and embellished with Swarovski crystals. So, you know. NO BIG DEAL.
How cute does the flower girl, Ryzza Mae, look?!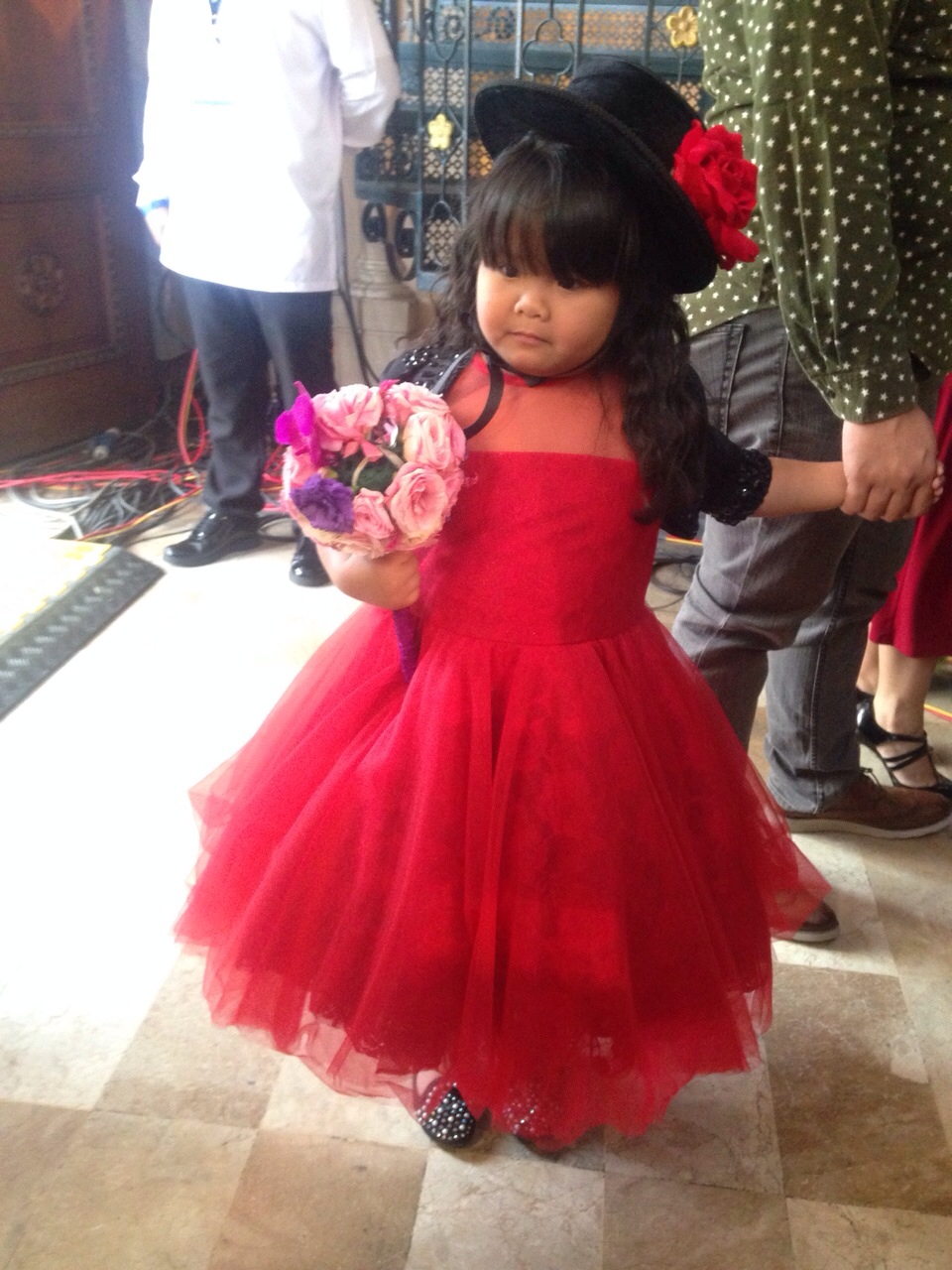 Dingdong gets some advice from Governor Vilma Santos-Recto, who tells him, "O, wag kang iiyak, ha!"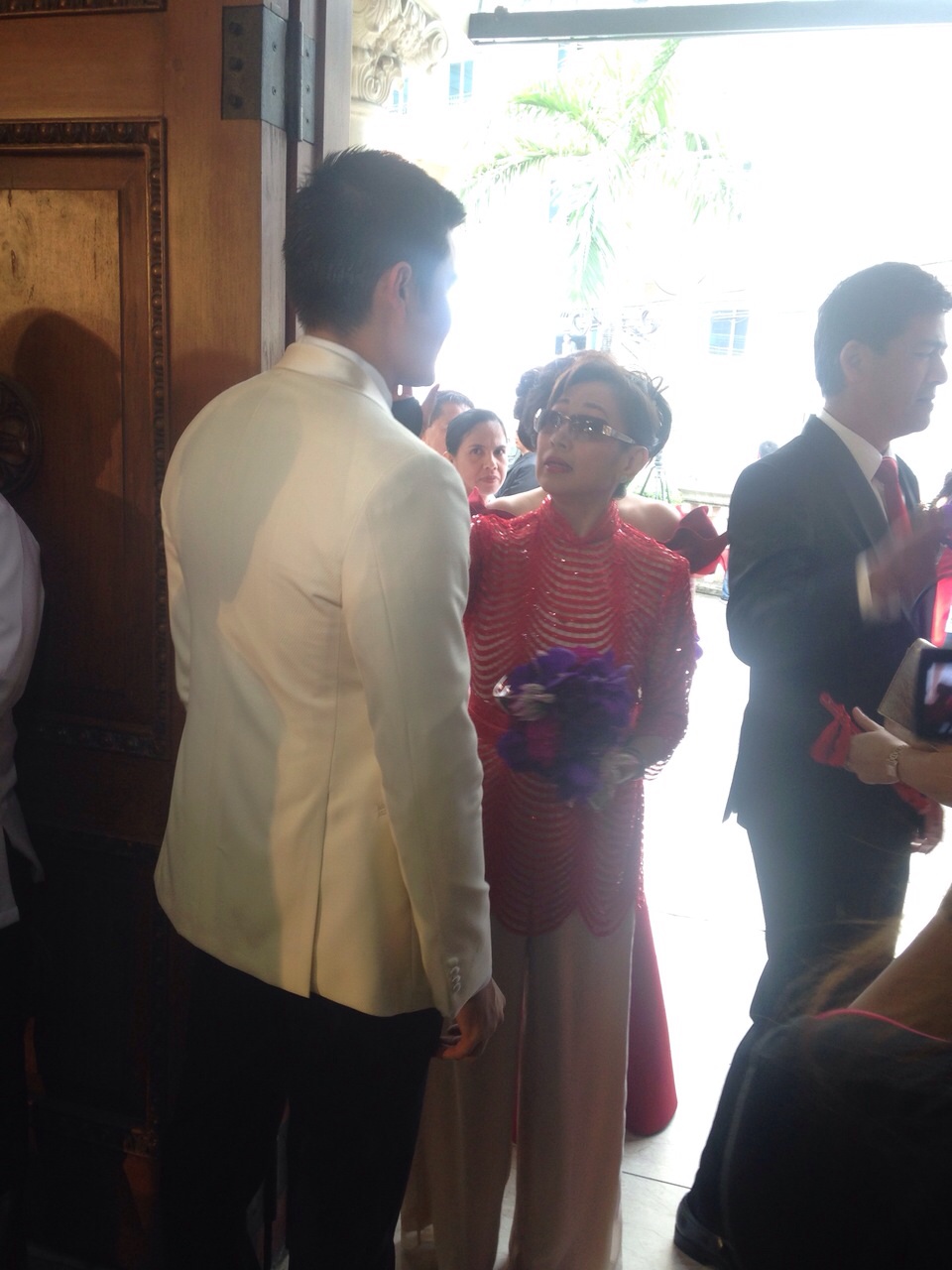 ***
UPDATED: 2:38 PM
The groom snapped here with Cosmo Centerfold Will Devaughn. Will is one of Dingdong's groomsmen, and his girfriend Roxy Barcelo is a bridesmaid.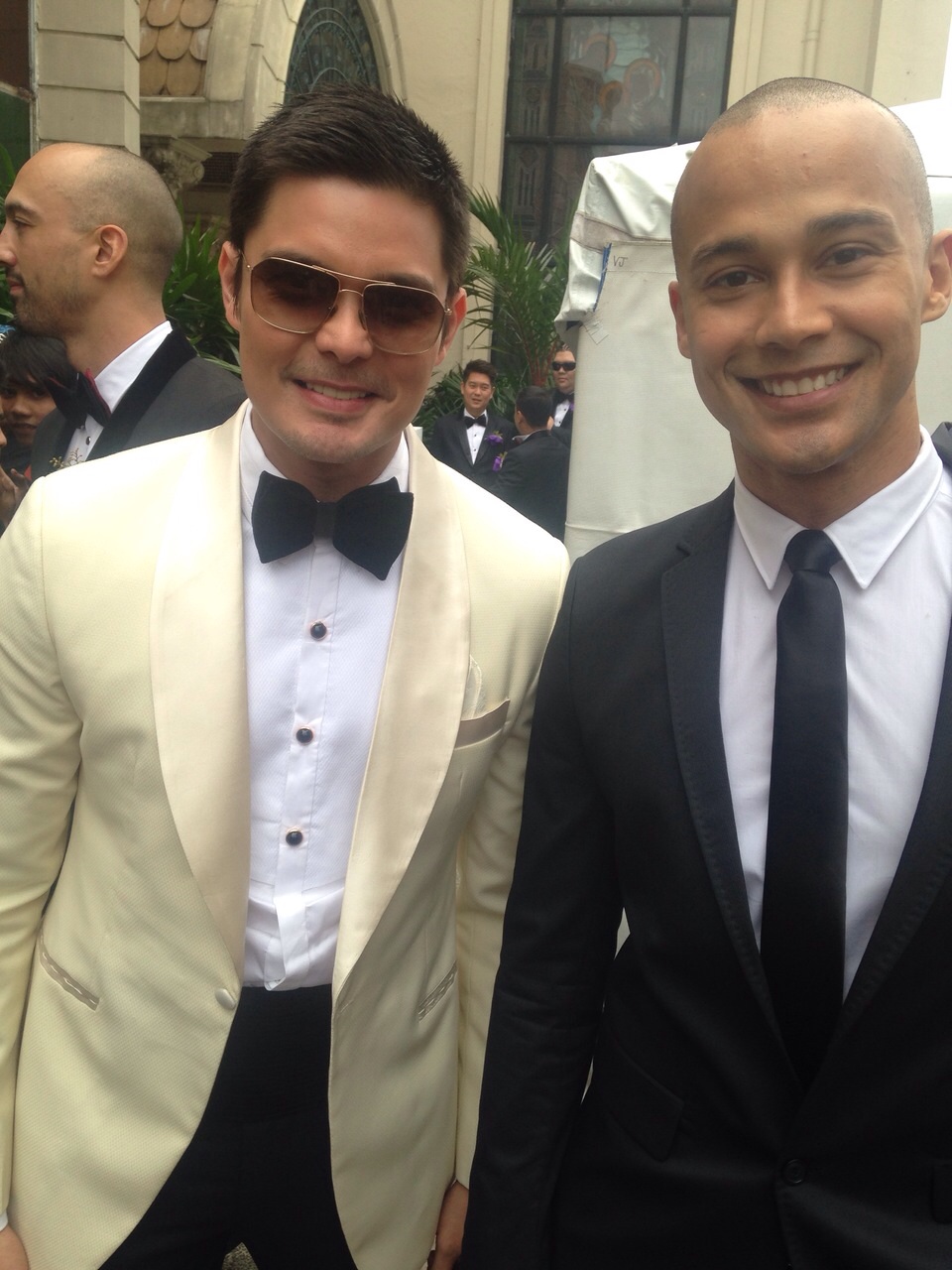 Spotted: Cosmo Centerfold Pancho Mango with Max Collins. (Check out our exclusive tour of Max's super posh home here!)
***
UPDATED: 2:28 PM
The groom has arrived! Check out his sweet ride at the back! Dingdong arrived at the church in his Ducati and then changed into his suit at the red carpet. 
***
UPDATED: 2:11 PM
Looks like the bride will be walking down the aisle in these fab Loubs!
Okay seriously, check out how the Immaculate Conception Cathedral in Cubao looks!
Could this be the bride's bouquet? Check out the butterfly in the middle!
And here's the groom-to-be!!
***
Today's the big day! Showbiz royalty Marian Rivera and Dingdong Dantes are finally tying the knot. The ceremony begins at 2PM at the Immaculate Heart Cathedral in Cubao, and reception will follow at the Mall of Asia Arena in Pasay. 
Could this be the Michael Cinco gown Marian will march in? It's supposedly studded with Swarovski crystals and costs around TWO MILLION pesos!
Check out the church arches decked out in flowers! Gorge!
So how many people does it take to carry their weding cake? 10, at least based on this picture. Who knows how many more people are on the other side?
Marian's headpiece has been revealed!!!