A few days ago, Erich Gonzales announced the premiere of the first ever music video she's directed, entitled "Won't Let You Go." The song is by hiphop artist Marco Maurer, the older brother of popular Thai hottie, Mario Maurer. Erich and Mario once co-starred in a romantic film called Suddenly It's Magic, back in 2012.
Continue reading below ↓
Recommended Videos
It's also the first time that Erich took a stab at singing! Listen to it here:
In a series of Instagram stories, Erich and Mario both try to promote the music video. Mario starts off by praising Erich for her pipes. 
"Erich, your voice on 'Won't Let You Go' with Marco is like a golden voice."
"Powerful?"
"Very powerful, like you bring it out from your stomach. So good!"
He then proceeds to due a super adorbs impression of her singing voice, to which Erich starts laughing uncontrollably.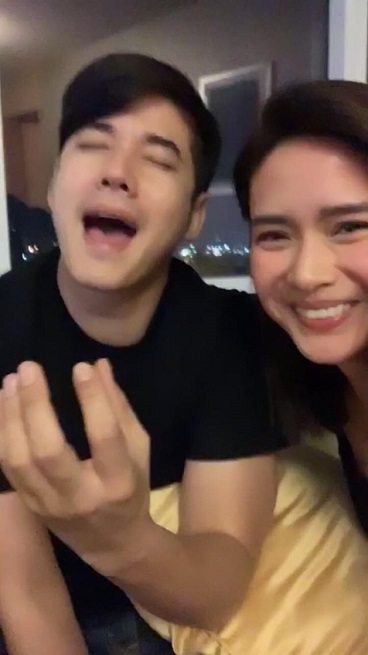 Thanks for making our day, Mario! Maybe you should already start your own singing career, too?