It's a sad day for the Barretto clan with the death of their patriarch, Miguel Barretto. He was 82 years old.
Miguel is the father of Gretchen Barretto, Marjorie Barretto, and Claudine Barretto. Earlier today, Claudine took to Instagram Stories to share how she is mourning the loss of her father.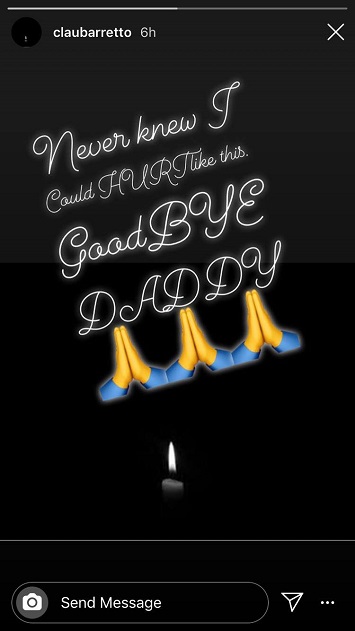 "Never knew I could hurt like this," Claudine said in her post. "Goodbye, Daddy."
It was only a few weeks ago when Miguel celebrated his 82nd birthday! Marjorie shared a few photos from the celebration, where we can see Dani Barretto, Julia Barretto, and Claudia Barretto. In her post, she talked about the sad turn of events that led to their father suddenly falling ill.
Continue reading below ↓
Recommended Videos
"Exactly one week ago today, we were celebrating my Dad's 82nd birthday over lunch in my house," Marjorie recalled. "Right after the blowing of the candles on his cake, he took a nap and fell very ill. My siblings and I rushed him to the nearest hospital; I could say it was the scariest time for us all. After that day, it's been a series of ambulance transfers, family meetings, nonstop praying, and big family gatherings at the ICU waiting area."
In another IG post from Marjorie, she shares a short clip revealing that their father said at one point, "I want to fly."
Gretchen, Marjorie, and Claudine's brother Joaquin Barretto also shared photos where we can see Julia speaking to Claudine, and Claudine with other members of the Barretto clan after a "successful family meeting."
Missing in the photos was Gretchen. In the past, Gretchen wasn't on good terms with her sisters. Earlier this year, though, Gretchen had a reconciliation with Claudine on Mother's Day.