Mark Herras and Nicole Donesa are inching toward their goal of completing their family's dream home dubbed "Casa Corky," named after the couple's child, Corky. 
In a vlog uploaded on August 5, Nicole shared that their dream home is "the biggest blessing" that they have received this year. The former beauty queen said, "We decided to demolish the whole thing and build a new house. It's a completely new design, as in wala ka nang maaalala sa design ng lumang bahay ni Mark. It's like Mark never left the area. It's a really good area din, still in Quezon City, which is one of our key points when finding a house."
Nicole shared that she and Mark wanted to sell the original house but was unsuccessful in finding a buyer.
"It so happens that we actually were never supposed to leave the area but instead, we found a team that could really build our dream home from scratch," Nicole shared. "At the same time, nakatipid pa kami."
ADVERTISMENT - CONTINUE READING BELOW ↓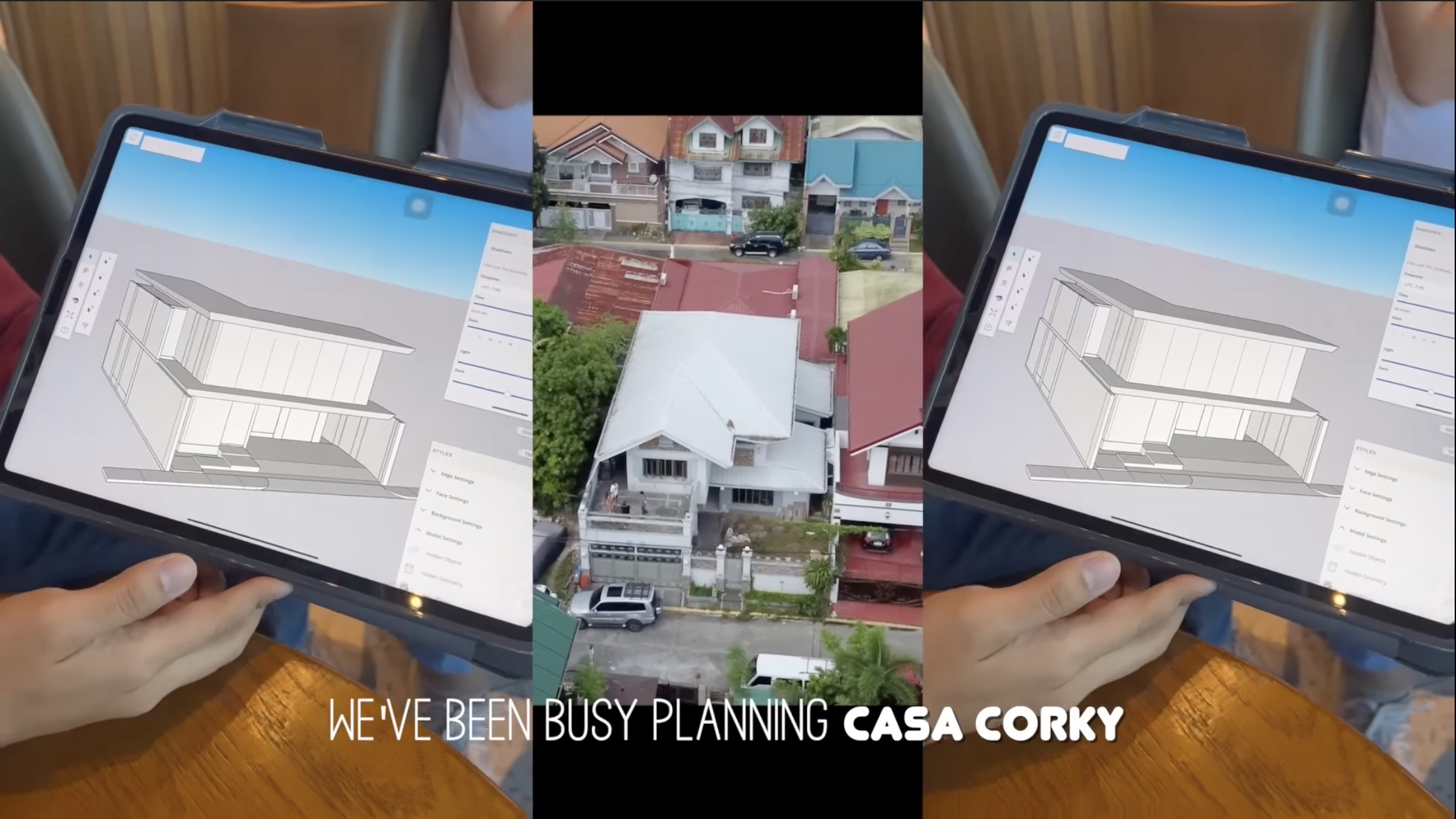 Nicole said that the lot they are building Casa Corky in is the result of Mark's hard-earned money. Nicole said, "That's Mark's lot na pinaghirapan niya at binayaran niya."
Mark and Nicole first talked about building their home in April 2022. The couple said, "We have a long journey up ahead, but at least we are finally one step closer to our dream. Thank you, God, for the guidance and blessings. This is all for our Corkyboy." 
ADVERTISMENT - CONTINUE READING BELOW ↓
Recommended Videos
Watch the couple's full vlog below:
MORE CELEBRITY DREAM HOMES HERE:
Doug And Chesca Kramer Are Building 'Another Dream Home'
Camille Prats Gives A *Sneak Peek* Of Her Family's Dream Home
Jericho Rosales Shares A *Glimpse* Of New York City Home With Wife Kim Jones
EXPLORE COSMO