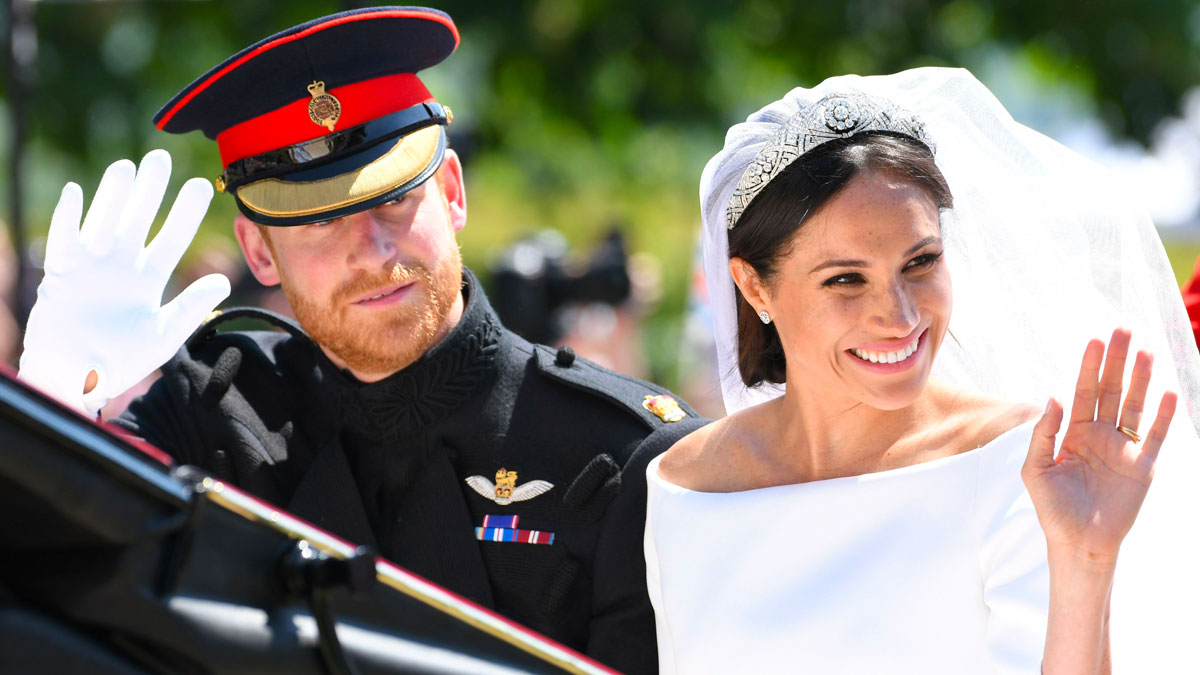 Meghan Markle and Prince Harry need to chill it with the cuteness because my heart can't take this nonsense anymore! First, there were recent reports that Meg, Harry, and Meg's mom Doria are all so close that they sometimes all put their arms around each other (I mean, come on!), and now the new HBO documentary Queen of the World released a clip revealing that the "something blue" at Meghan's wedding was also something hella romantic.
In a clip from Queen of the World, Meghan is reunited with her wedding dress for the first time. She clearly loves her dress, proclaiming, "It's amazing, isn't it?" and admiring the veil, saying, "The work that they did here is just so beautiful." She then takes a second to gaze at the dress, saying "wow."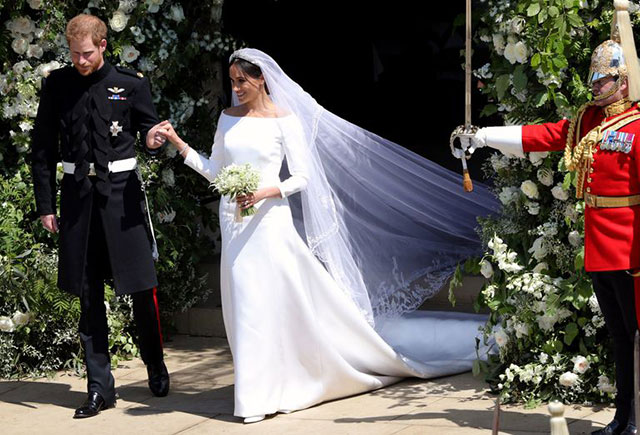 But the most heart-melting part is when she shared that there's something hidden in the dress' veil. "Somewhere in here," Meghan says, "There's a piece of blue fabric stitched inside. It was my something blue. It's fabric from the dress that I wore on our first date." Awww!!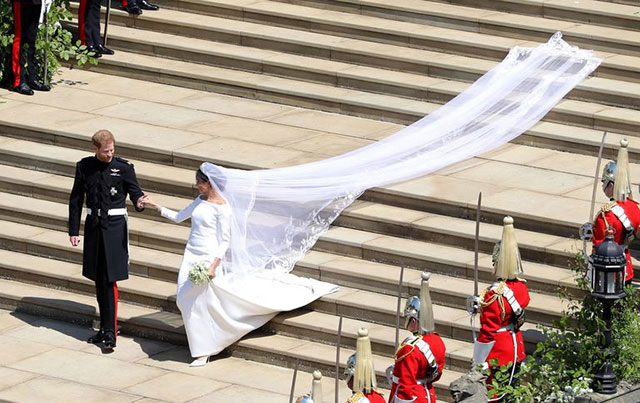 So basically, the love between Harry and Meghan is super real, she found an actual prince to marry, and I'm totally not jealous at all.
Queen of the World premieres on HBO on October 1.
***
This article originally appeared on Cosmopolitan.com. Minor edits have been made by the Cosmo.ph editors.
Recommended Videos