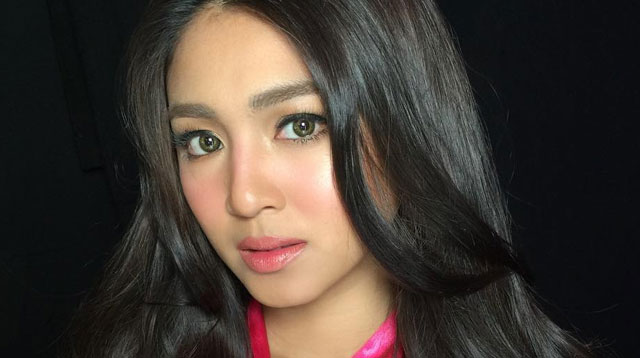 Instagram/jellyeugenio
In the recent episodes of the JaDine-starrer soap On The Wings Of Love, those die-hard OTWOListas (and casual viewers, alike) have come to the conclusion that it is the WORST. SHOW. EVER.
Just kidding.
But really, seeing Leah (Nadine Lustre) and Clark (James Reid) make stupid BUT human decisions over and over again just got reaaaaal tiring for some viewers. Just in last night's ep (aptly called #OTWOLTheBreakUp), we witnessed a heated exchange between the two which led to Clark being slapped and Leah choosing her career over love. OUCH.
Me or Career? This scene broke every piece of our fragile heart. @MalaluanCess #OTWOLTheBreakUp pic.twitter.com/0lNqbPa2ft

— Joeper (@1221joeper) February 10, 2016
Our girl Nadz, though, has gotten the brunt of her fans' disappointment, with her receiving hate messages from emotionally invested OTWOListas. But instead of flipping out over the hate mail she receives on a daily basis, Nadine says it's a good thing. "Actually it's good na may mga violent reactions sila. Actually I get mga hate messages, hate tweets pero okay lang kasi I know it's effective," she tells ABS-CBN.
With all of social media going cray, Nadine took to Twitter before last night's breakup ep to assure her fans that all these seemingly torturous episodes will eventually result in the happy ending EVERYONE has been rooting for.
Loves, just sit back, and enjoy the rollercoaster ride.
Dont complain. Dont get mad. Dont hate.
Believe me, its all worth it.

— Nadine Lustre (@hellobangsie) February 10, 2016
Well, this really is some ride, Nadz.
Follow Jacinda on Instagram.
Continue reading below ↓
Recommended Videos