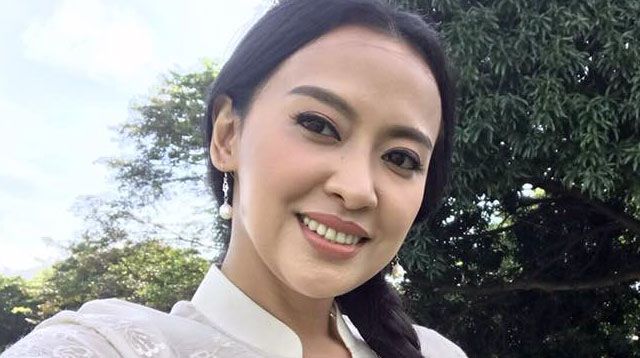 Presidential Communications Operations Office (PCOO) Assistant Secretary Mocha Uson is once again on the hot seat for her latest gaffe where she reportedly posted another fake news item.
Uson apparently tried to take a jab at opposition politicians who visited 17-year-old Kian delos Santos' wake by posting a link to an Inquirer article titled "'Best intel cop' killed during third drug bust of the day."
Meanwhile, her caption called out Vice President Leni Robredo and Senators Bam Aquino, Antonio Trillanes IV, and Risa Hontiveros to also find time to visit the fallen police officer.

But Uson's move backfired as it turned out that the Inquirer article was actually published a year ago.
Dinelete ang tweet pero may resibo. Ang shunga lang talaga. Tapos 6 digits ang sweldo natin sa kanya? SANABABITS. pic.twitter.com/F3cp1QqD58

— Demontita Of Manila (@mrsunlawyer) August 22, 2017
This comes after she posted a controversial statement on the "difference" between murder and the killing of criminals.


Her erroneous post has since been deleted, but it was too late since it already triggered angry netizens to come up with the #FireMocha hashtag which trended on Twitter. Here are some of the tweets:

Just to make things clear:
Para lang malinaw mga ka-DDS.#firemocha means kick her out of public office. Not set her on fire.

That's #dracarysmocha

— florin hilbay (@fthilbay) August 22, 2017
She's an award-winning employee.
Since Mocha is a hardworking public servant. She deserve these awards

Miss Communication
Miss Information
Miss Representation#FireMocha

— Jc Gabertan (@gabrant001) August 23, 2017
Divisiveness at its finest
#FireMocha kasi imbes na unity, she's keeps pitting Filipinos against each other.

— Dracarys's Pieces ???? (@SungEmpress) August 22, 2017
Poll pa more
Regardless of how you phrase it, WALA kayong maloloko. At least, here in Twitter. You'll never win so stop disgracing yourselves. #FireMocha pic.twitter.com/BgI4N3b2LV

— #JUSTICEFORKIAN (@MNLGeeks) August 22, 2017
Some netizens just like to tell it like it is:
About time our hard-earned money stops going to this incompetent, malicious and sorry excuse of a public servant. #FireMocha

— Nathania Chua (@PilosopoTanya) August 22, 2017
Uson's the epitome of everything a public servant should never be: Purveyor of lies, author of fake news, sharer of propaganda. #FireMocha

— Francis Baraan IV (@MrFrankBaraan) August 22, 2017
THE PHILIPPINES DOES NOT DESERVE FAKE NEWS. We do not deserve to be called Dilawan just bcos we are not kaDDS. We are kababayan. #FireMocha

— Honey Allaine (@eniallallaine) August 22, 2017
How did this happen?
#FireMocha because she is incompetent. We deserve better people like Judy Taguiwalo and Gina Lopez in government.

— Wayne Winter Uyseco (@wwjuyseco) August 22, 2017
Lol
"I believe I can fly" - Gina Lopez

"I believe I can lie." - Mocha#FireMocha

— Dracarys's Pieces ???? (@SungEmpress) August 22, 2017
A slap to journalism
#FireMocha 'cause she's a big insult to our hardworking and professional journalists.

— Asar Ahai (@airalagunzad) August 22, 2017
Savage
Why is she so harsh to herself?? #FireMocha pic.twitter.com/R8JhNOy5hL

— m i g s ????????? (@miggyxmigs) August 22, 2017
You can thank Ninoy later.
Long ago, the the Philippines lived in harmony. Until the #FireMocha attacked. She hates yellow pero nakiholiday din kahapon.

— Papa Uwina (@mangungumaa) August 22, 2017
Let it burn
Nescafe: How do you like your Mocha?

Me: Fired#firemocha

— Kirsten (@ikrstnn) August 22, 2017
Apply to burned area.
#FireMocha for all her incompetencies. Here's aloe vera for all the burn you'll receive @MochaUson. pic.twitter.com/E9CN4mBIMd
— J (@ceejong) August 22, 2017
Recommended Videos