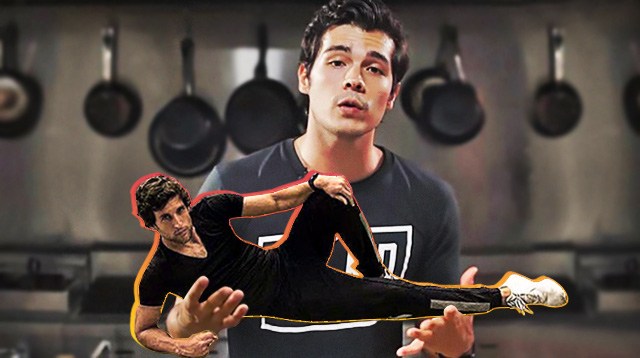 We all know that Argentinian businessman/influencer (Uuyyy!) Nico Bolzico absolutely loves trolling his dear wifezilla Solenn Heussaff on social media. But there's another person in Nico's life who he loves to tease: his brother-in-law Erwan Heussaff.
We compiled the best IG posts where #Erco showed some "brotherly love." Get ready for major LOLs!
Nico's first trolling pic for Erwan aka "P*ssy Magnet" on his birthday in 2014:
Love this side-by-side of Nico and Erwan's twinning magazine covers!
Here's Nico teasing Erwan as Jean Claude van "Anne." LOL!!!
How can we forget Nico's parody of Erwan's French tutorial vid?! Pure genius.
And even when Nico called a truce, he still ended up shading Erwan:
But Erwan did try to get even with Nico a couple of times. Here's an edited version of the Spanish video with some HILARIOUS subs:
And Erwan's subtle IG hack on Nico's account. #idol
But we all know this is all out of love 'cause, really, it's #Erco forever. <3 (Sorry, Sos & Anne!)
Follow Jacinda on Instagram.
Recommended Videos