Anderson Cooper honors the strength and resilience of Filipinos in his "Reporter's Notebook" broadcast. In the video, he shares, "This week in Tacloban, Samar, and Cebu, amidst the hunger and thirst, the chaos and confusion, we've seen the best in the Filipino people. Their strength, their courage—I can't get it out of my mind…Mabuhay Philippines. Maraming salamat for showing us all how to live." (ac360.blogs.cnn.com)

Megan Young and the Miss World charity, Beauty With A Purpose, have decided to direct all their fundraising efforts to helping victims of Typhoon Yolanda. Megan will be attending numerous fundraising events in the US to raise awareness and funds for the Philippines. (PEP.ph)

The Empire State Building in New York City was draped in yellow, blue, and red lights, the colors of the Philippine flag, over the weekend to raise awareness for Typhoon Yolanda (international name: Typhoon Haiyan).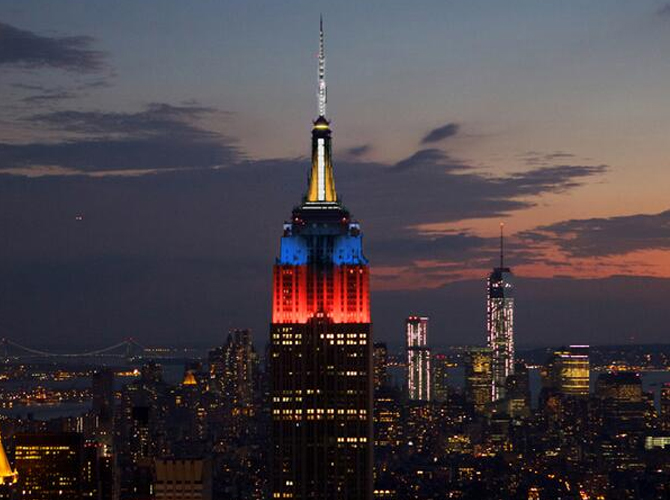 Photo: Empire State Building Twitter account
A 5-year old boy with leukemia was granted his wish of becoming Batman for a day in a Gotham-transformed San Francisco. As "Batkid," he went through the whole simulated experience of saving lives and fighting villains, with thousands of locals showing up to cheer him on and participate in the story. (abcnews.go.com)

Marian Rivera has been nominated for Best Actress in a Lead Role in the Asian Television Awards 2013 for her role in Temptation of Wife. Congrats, Mars! (PEP.ph)
Continue reading below ↓
Recommended Videos
EXPLORE COSMO