Because every day should be Thanksgiving Day! Check out People magazine's list of 21 Sexy Six-Pack Abs We're Thankful For. (People)

See y'all tomorrow, November 30, from 4 p.m-7.pm at the Bonifacio Global City Activity Center for Cosmopolitan's Hug a Hunk Fundraiser! (Check here for the full deets!)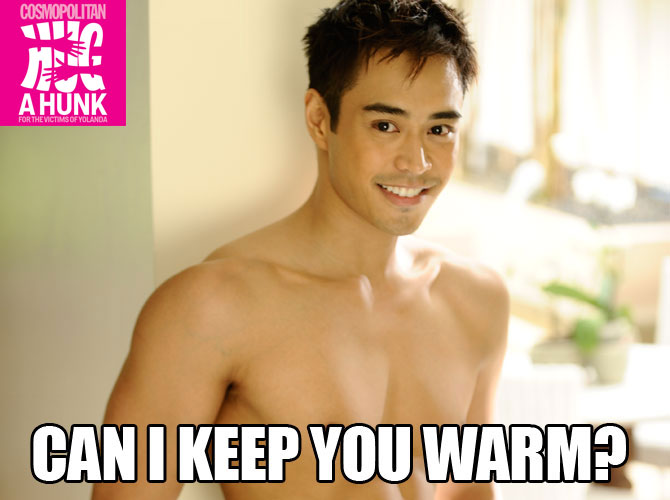 Yes, Brent Javier. Do you really have to ask?

So apparently, soccer star David Beckham wants Brad Pitt to play him in a movie. Speaking on Talksport Radio, David said,  "I think Brad would be the obvious choice. I'd like Brad to be playing me—him or Leonardo DiCaprio, one of the two. Or Bradley Cooper. They're not bad looking guys." Like duh. (Check here for the full story!)
Have you seen Jollibee's newest Christmas commercial? We have to admit, we got a little teary-eyed watching the clip. Check out the video below!


BRB. Gonna start wiping tears off our faces now.

We're super kilig watching the wedding video of radio jock Andi Manzano and club owner GP Reyes! We're going to stop talking now and let you watch this amazing video by Jason Magbanua. And then we can all share all our feels. Over a tub of ice cream. Yes?
Continue reading below ↓
Recommended Videos
EXPLORE COSMO