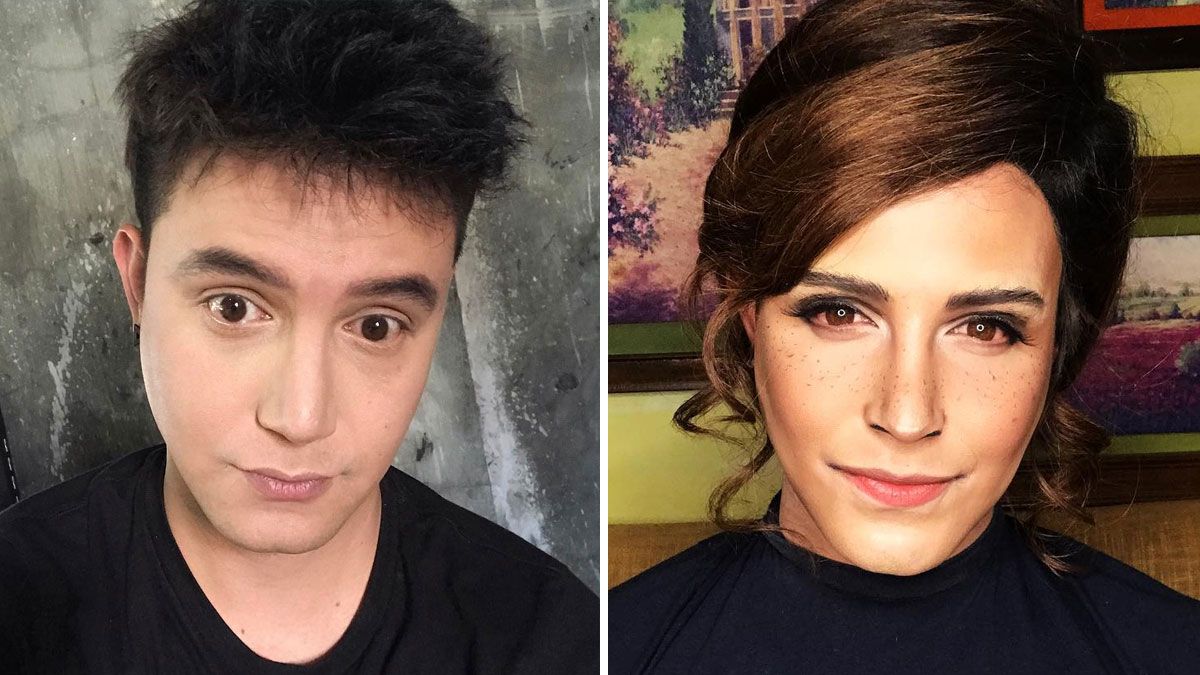 1 Paolo Ballesteros never fails to impress us with his makeup transformations, and his latest work as British actress Emma Watson is A-M-A-Z-I-N-G! It's no surprise that he caught the attention of US-based website, Refinery29: "Ballesteros nailed every detail about Emma—right down to her brow shape and freckles."  
2 Dara Park and CL, both members of defunct K-pop girl group 2NE1, went to Palawan on July 22 for a quick getaway. They shared vacay pics on their respective Instagram accounts, and almost a month later, Dara posted a travel vlog.
Dara explained in an IG post that CL didn't appear on most of her social media posts because she wanted to give her "VIP Client" a private moment, but since they both value their blackjacks (aka fans), they wanted to give them a glimpse of their vacation:
3 Lili Reinhart and Cole Sprouse haven't confirmed that they are indeed dating, but their actions have been screaming, "YES." The two went on a movie date to watch Baby Driver on July 28, and on Cole's birthday, Lili posted a sweet Instagram message for him: "the man who has showed me more beautiful places in this past year than I have ever seen in my whole life."  
Still unconvinced that Bughead is happening IRL? Skeet Ulrich, Cole's on-screen dad on Riverdale, shared:
"They have great chemistry and they've been at our house with a lot of the Riverdale people and they always enjoy each other's company," he said on his interview with Entertainment Tonight. "So I wish them the best." When asked if he sensed a special connection between the two, he spilled, "It seems like it. It seems like it, yeah... You just hear them talking to each other like they've been best friends for 20 years. So it's a good sign." (Teen Vogue) 
4 Bruno Mars finally released a music video of his almost NSFW track "Versace on the Floor" on August 11, and got Zendaya to act as his ladylove. Watch the whole clip below: 
5 It's time to burn some cash this weekend because Club Clio, the famous K-beauty brand, is holding their first ever Club Day, a one-day only sale on August 19 (Saturday) in Trinoma. Shop for your Clio, Peripera, and Goodal products for as low as 30 percent off!
Recommended Videos