Pia Wurtzbach just conquered her fear of heights.
Today, she shared on Instagram how she just went skydiving in Dubai, where she and her boyfriend Marlon Stockinger are spending their vacay.
In the caption, Pia said, "Touch the sky! I have a fear of heights and always get nervous in airplanes. But I woke up one day and decided it was time to conquer one of my greatest fears and it was soo worth it! I remember seeing people with their parachutes from the balcony of my hotel room and I thought, 'Kung kaya nila, dapat kayanin ko rin! Why would I let myself miss out because of fear?' So I just went for it!" 
The photo featured a breathtaking aerial view of Pia and her skydiving instructor over Dubai's Atlantis: The Palm.
Continue reading below ↓
Recommended Videos
An exhilarated Pia shares, "Believe it or not I was more nervous getting in the plane than actually jumping out. It's true what Will Smith said during his experience: 'God put the best things in life on the other side of fear.' Ahhh! I can't believe I finally did it! I can't wait to fly again! Don't let fear stop you from anything!"
In one of her Instagram stories, right before she did the big jump, she confesses how she doesn't even look down from her condo's balcony. "Matagal kong pinaghandaan 'to, talagang pinag-isipan ko. Mentally, parang prinepare ko na 'yung sarili ko, so I'm just going to go for it."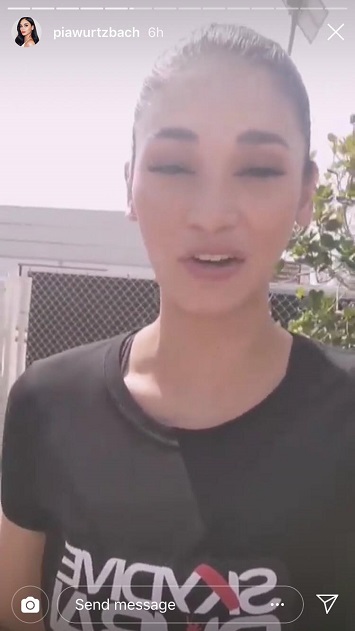 Here are more stills from Pia's Insta stories. At first, she was totally terrified.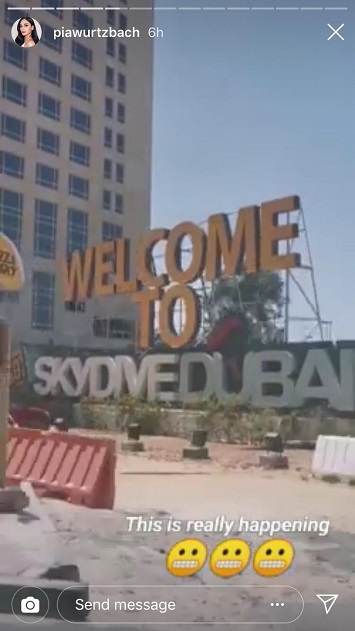 But then look at her big smile here!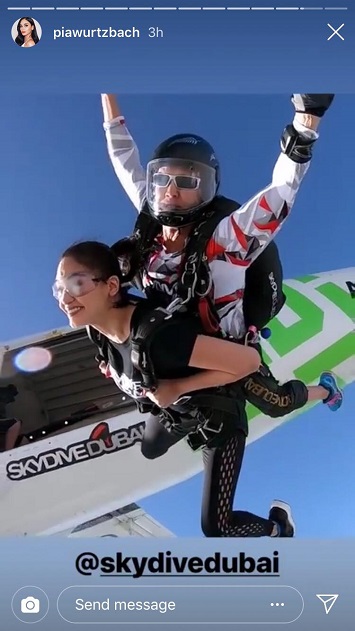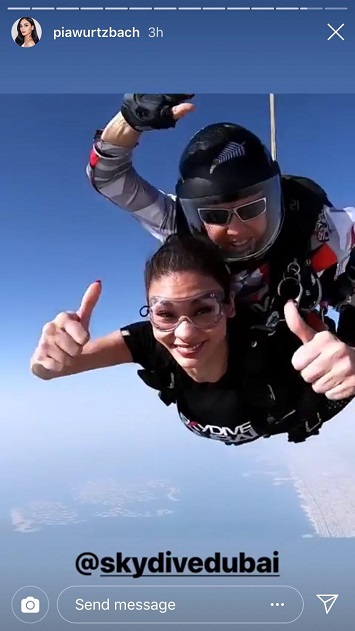 We're inspired to be as fearless as you are, Pia!