Yesterday, Rachelle Ann Go announced on Instagram that she lost her voice again. The post reads, "I'm at home all day. I need to rest my voice. I lost it again after the big scream last night! This is the second time it happened. I felt absolutely fine yesterday up until that scream!"
ADVERTISMENT - CONTINUE READING BELOW ↓
User @lottiestent, a choreographer and dancer, replied to Rachelle's post. "I was watching last night and didn't notice. It was great and you sounded beautiful."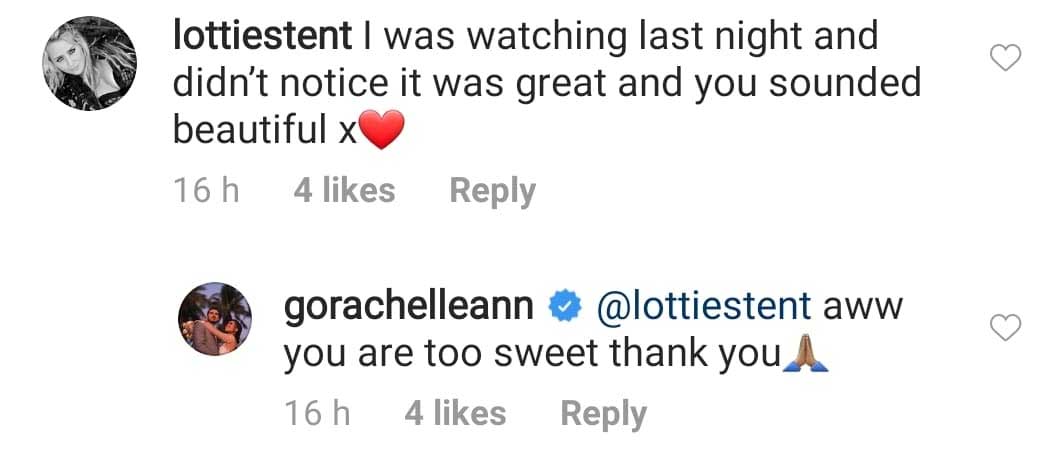 Other fans wished Rachelle a speedy recover and hoped she get well soon.
Rachelle is part of the West End production of Hamilton. She plays Eliza Schuyler, the wife of the lead character, Alexander Hamilton. Last year, she was voted Best Actress in the BroadwayWorld UK Awards for her performance as Eliza.
As the singer indicated, this is the second time she's lost her voice. In 2016, for the Manila leg of Les Misérables, Rachelle didn't feel well for a while. She posted on Instagram on March 19, "[Two] shows today @LesMisManila!!! We can do this! Body and voice, please cooperate."
ADVERTISMENT - CONTINUE READING BELOW ↓
Unfortunately, she missed a few shows.
ADVERTISMENT - CONTINUE READING BELOW ↓
Days later, on March 27, Rachelle tweeted, "I promise I'm okay na next week."
Rachelle remains optimistic about her recovery. She says, "All we need to do is not to worry and just rest in His presence. A great reminder to be kind to our bodies."