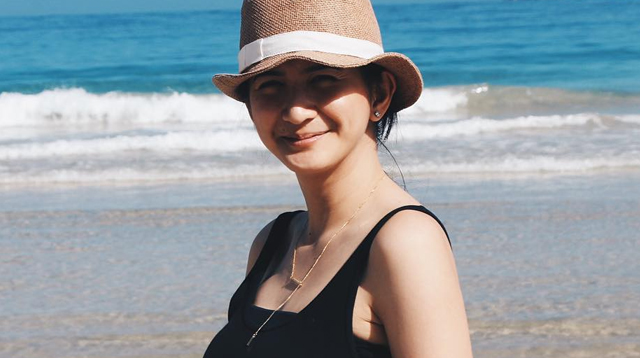 1 On February 29, Rica Peralejo posted on Instagram that she was expecting her second child with husband Joseph Bonifacio. On March 3, just a few days after the announcement, she once more took to social media to say that she had lost the baby. "It was good while it lasted, it was good even when it ended. God is good all the time," her caption said. The former actress also blogged about her miscarriage, saying, "I am in great emotional pain and many people say it will worsen in the days to come. I keep thinking one day I will know how my baby looks like when I meet him or her in heaven, but it hurts me to think that it won't be anytime soon." (PEP)
2 Is this Lovi Poe's new guy? The actress shared a photo of her dinner date with basketball coach and entrepreneur Charles Tiu at Las Flores, a Spanish restaurant in Bonifacio Global City. "Kidnapped by this guy!" Lovi captioned the post. 
This isn't the first time Charles has made an appearance on the actress' Instagram feed. Back in January, Lovi posted another snapshot with Charles while the two enjoyed lunch together. Intriguing!

3 Are our eyes playing tricks on us, or did Kendall Jenner and Gigi Hadid pull off a hair swap? Yup, they definitely did! The supermodels traded hair colors for Balmain's recent Fall/Winter 2016 show at Paris Fashion Week, with Kendall rocking bright blonde locks and Gigi sporting a rich brown shade.

Bagay, you guys!

4 Kids of the '80s and '90s, you're going to love this! The first trailer for the Ghostbusters remake has been released, and it's shaping up to be one of our most anticipated films of 2016! Check out Kristen Wiig, Melissa McCarthy, and the rest of the cast below:

5 CGs, this is FHM Philippines like you've never seen it before! The magazine has updated its look by rolling out a super sleek design—just check out the minimalist black and white March issue, will ya? "The message is that sexy is not merely about skin, it's also an attitude, maybe even more so," Allan P. Hernandez, FHM Philippines' Acting Editor in Chief, explained. Something tells us we'll be fighting with our boyfriends every time a new issue comes out!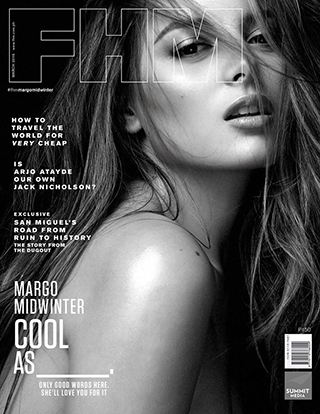 Recommended Videos