The cast of Riverdale appeared on The Tonight Show Starring Jimmy Fallon on October 3, 2017, where they talked about Jughead's hat (there's only one and it smells), completed a Milkshake Challenge, and played a game of "Search Party" (basically "Family Feud") against the Cyrus family. There wasn't a Disney question, which felt like a missed opportunity.
It was all cute, but if you were watching to analyze Cole Sprouse and Lili Reinhart's body language, you'd have been disappointed. And not just in yourself.
Cole and Lili didn't sit next to each other.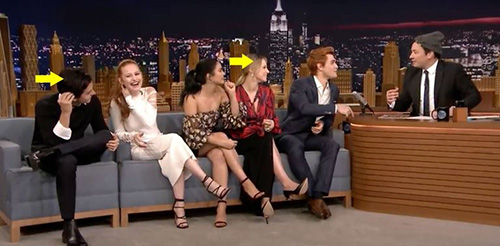 They didn't stand next to each other.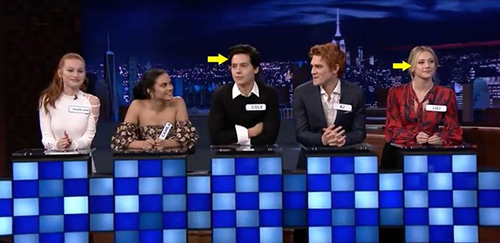 They didn't drink their milkshake next to each other.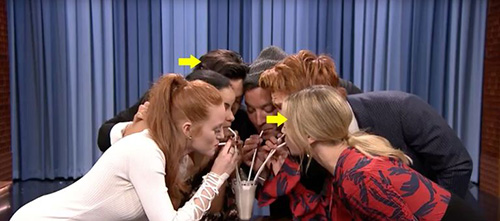 They were playing it ~so cool~ they barely made eye contact.
But, lo and behold, this fan account caught a moment you might have missed if you watch late-night clips on YouTube only: Just as the show is about to cut to commercial, Cole walks over and appears to embrace Lili.
Make of it what you will, but it seems Sprousehart is real; Lili and Cole are determined to keep their relationship as private as possible; and true fans are willing to sit through commercials.
For the rest of us:
This article originally appeared on Cosmopolitan.com. Minor edits have been made by the Cosmo.ph editors.