We're not even going to bother asking, "Who here has binge-watched the second season of Stranger Things?" Because we know you all have. After all, what could possibly have been more important than getting stuck into the Netflix show these last few days?
Anywho, as well as all the amazing things that season 2 has given us—including Hopper's glorious dance moves and Steve's ever-increasing hair—it has also treated us to the addition of new character Billy.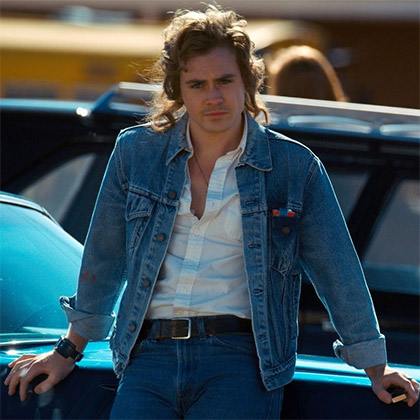 Admittedly, he's a bit of a jerk on the show, but in real life, the guy who plays him—Dacre Montgomery—is not only a lovely young man, but he's also a slammin' hottie.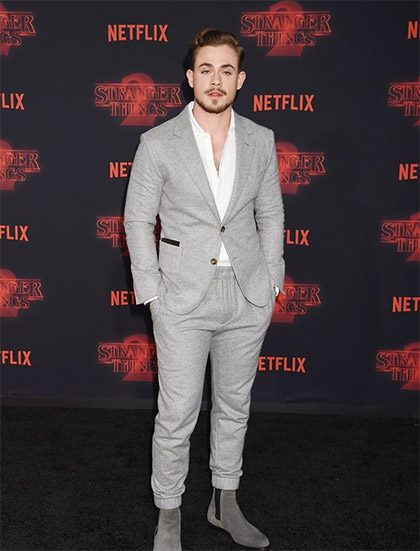 When 22-year-old Australian actor Dacre isn't sporting his mullet and pre-pubescent mustache (and even when he is, tbh), he's a total babe.
Continue reading below ↓
Recommended Videos
Take this Instagram for example: Complete and utter hottie, right?
Then there's this photo of him without a shirt on. Not bad, not bad at all.
Oh and this one.
And this one of him leaning on a post like some sort of unstable sex god. You're into it, aren't you?
And when he was in the Power Rangers movie earlier this year: Easy on the eyes is an understatement.
So who is this glorious specimen of an actor? Well, before landing his Stranger Things role, Dacre starred in the pre-mentioned Power Rangers as Jason aka Red Ranger aka the best Ranger.
He also starred in the films Better Watch Out in 2016 and A Few Less Men this year, but apart from that, he hasn't really been in much. Until now that is!
So, if for some mad, mad reason you haven't watched the second season of Stranger Things yet, maybe now you know what a hottie Billy is IRL, you'll shut the curtains, and get on with it.
Follow Anna on Twitter.
***
This article originally appeared on Cosmopolitan.com/uk. Minor edits have been made by the Cosmo.ph editors.