Director Quark Henares is now engaged to be married to singer-songwriter and actress Bianca Yuzon. Cristalle Belo, Quark's sister, documented the well-planned proposal on her Instagram stories. The proposal happened yesterday, April 6, 2018.
The Proposal 
The special day started with a crew preparing the setup for Bianca's music video. One of Quark's closest friends, designer Mich Dulce, couldn't help crying during the "briefing."
As Bianca was taping for the music video, the couple's family and closest friends were in a holding room where they were viewing a live feed of the shoot.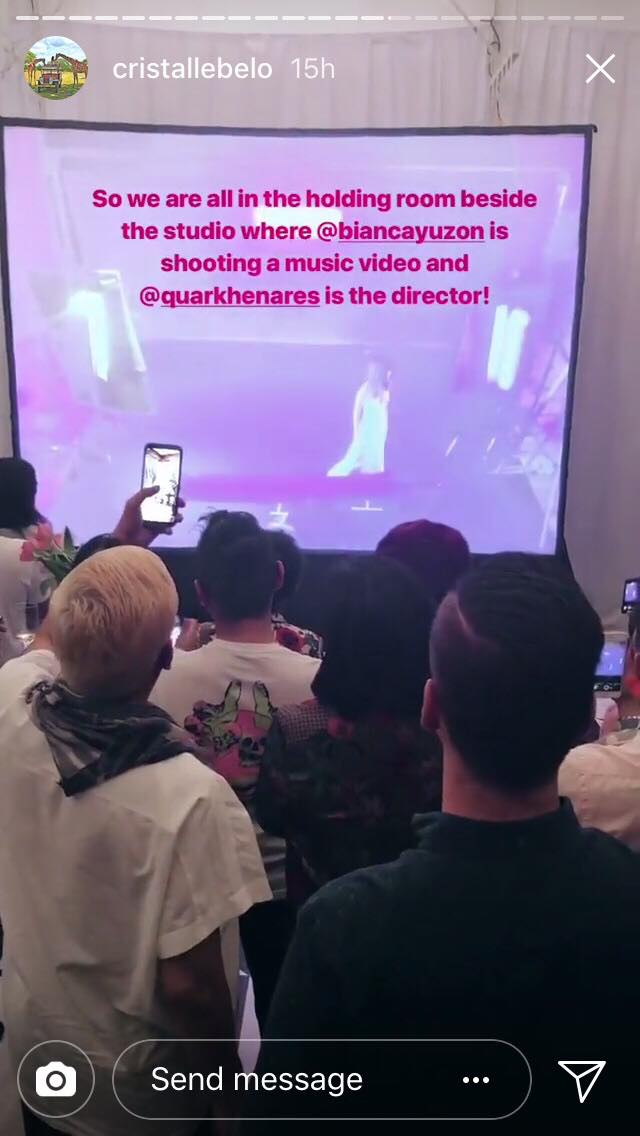 In the middle of Bianca's singing, the backdrop drops to reveal the words "I love you, Bianca. Will you marry me?" in neon lights.
Continue reading below ↓
Recommended Videos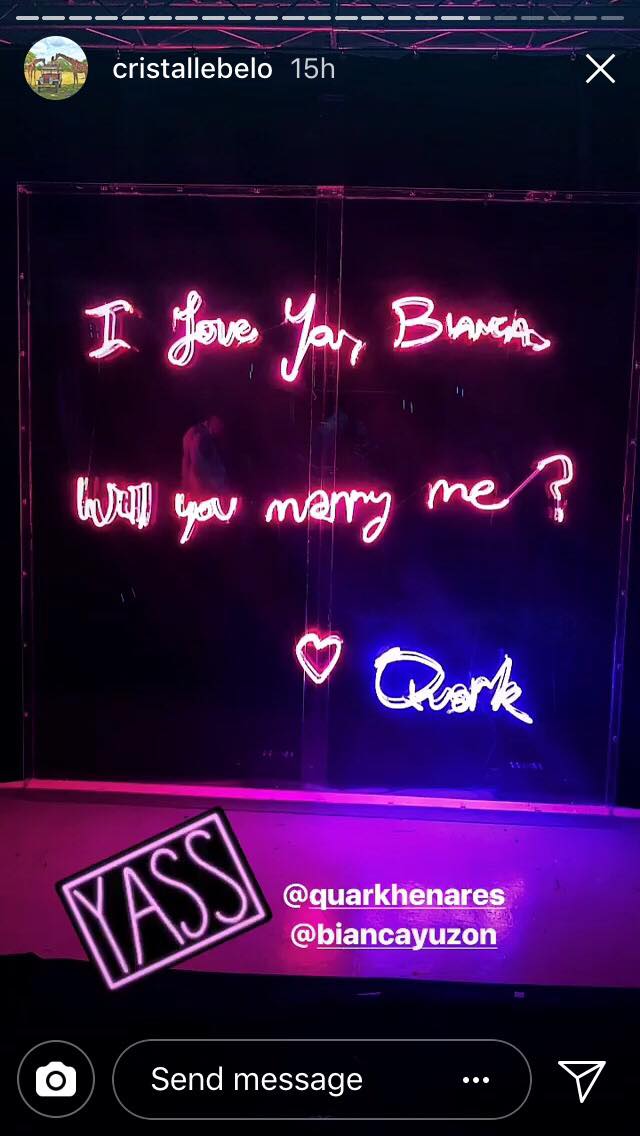 Bianca turned around and was happily surprised by the proposal. Quark then approached her, got down on one knee, and presented the ring.
Bianca said yes, and the confetti popped out!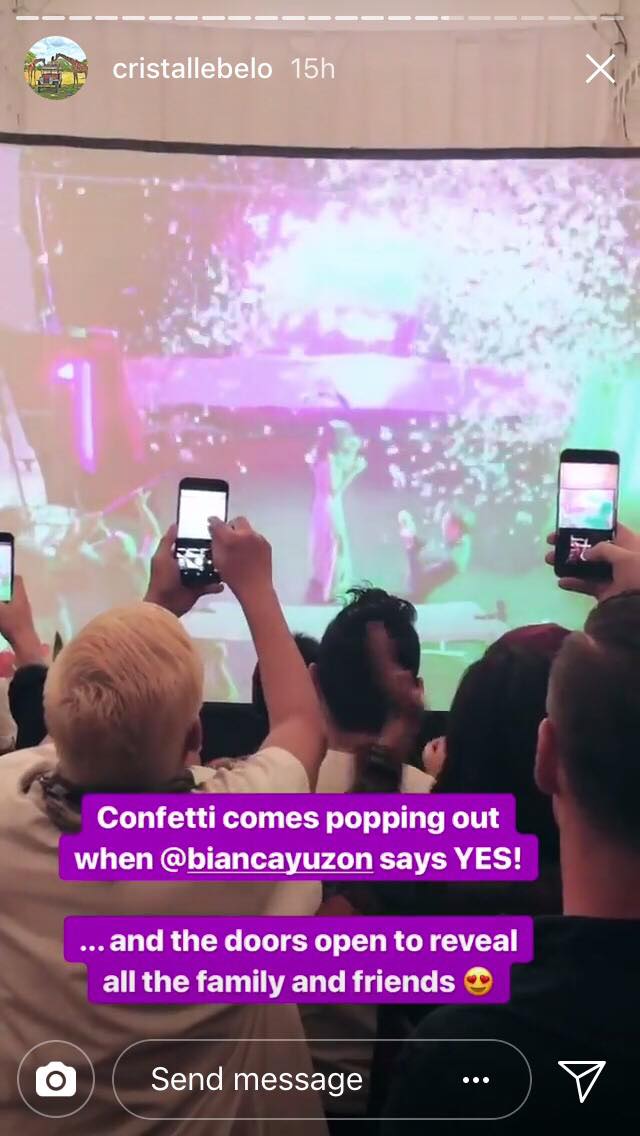 Cristalle wrote on her Instagram stories that the diamond on the ring Quark gave Bianca was from their late grandmother, Nena Belo.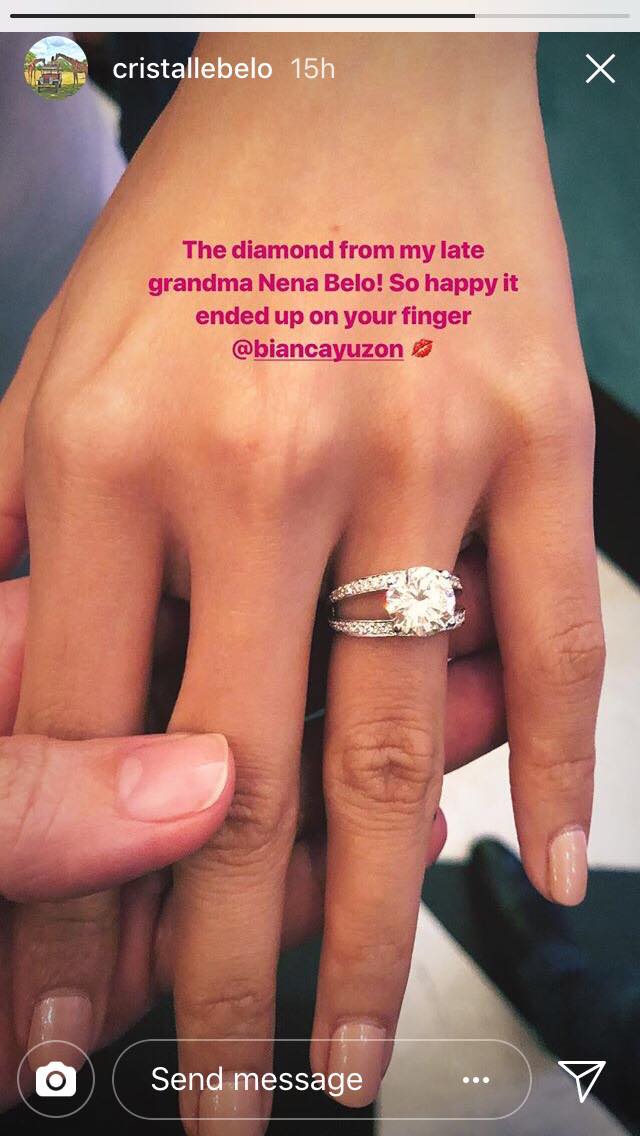 Today, April 7, Bianca talked about how she felt about the proposal on her Instagram account. She wrote, in part: "Today I got to verbally respond to a life-changing question that @quarkhenares asked in such breathtaking fashion, the truth being that my heart has spoken for me a long time ago: Yes, I would love to spend the rest of my days with you—supporting each other and growing in many ways together, traveling, giving back, dancing like loons and singing at the top of our lungs, making and appreciating art, taking care of each other, SJ, and other fur babies, and eventually raising hooman (and maybe faerie) children of our own.
"Yes to lifting each other up through various hurdles and having each other's back. Yes [to] finding things to celebrate every day. Yes to sitting in a dark room for hours watching movies and comparing notes afterwards. Yes to exploring worlds around and within ourselves.
This list could go on and on, yes, Q, YAAAS!" 
Congratulations, Quark and Bianca!