Everyone is territorial about their own era, but the '90s was a defining decade for many reasons. It takes only one Google search to verify the amount of '90s references and memorabilia available online. Whether you participated in the hip-hop versus metal war, fought over a particular Spice Girl, or maybe even channeled Alanis Morissette's angst, admit it: You loved the '90s. Feeling nostalgic? Here are some of the things that should give every legitimate '90s-teen Pinay major feels!
A fierce opinion about a Saturday afternoon teen show
Wacks and Peachy or Gina and Gary? TGIS and Gimik aired on Saturday afternoons, and everybody had an opinion about which one was better. On one hand, there was the formidable and bedimpled tandem of Bobby Andrews and Angelu De Leon, and on the other, there was the power pairing of Rico Yan (also bedimpled) and Juday. The fact that Stephen Bishop's "It Might Be You" became the song to hear in school fairs is testament to the kind of mania these shows created. After all, that's Wacks and Peachy's song! YII!

A favorite boy band
Ah yes. The choreographed music videos. The middle parts. The weird dialogue in the middle of a song. The dancing in the rain. Didn't we all love our boy bands? The only question had always been: Backstreet Boys or N'Sync? On one hand, the Backstreet Boys would never break your heart, but then the boys of N'Sync will always think of you. Such important discussions took hours in many a high school canteen. Nobody talked about Justin Timberlake's Lucky Me pansit canton hair. 
Continue reading below ↓
Recommended Videos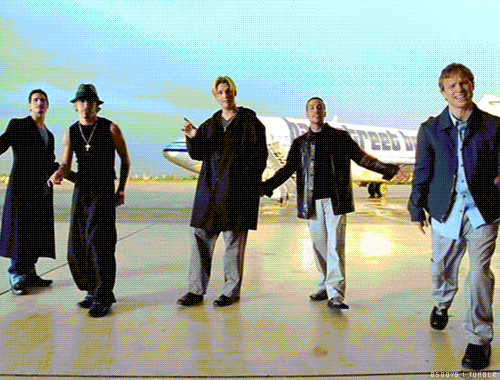 A secret favorite Ang TV kid (or teen)
Does the term "esmyuskee" ring a bell? Ang TV will forever be known as the afternoon kids and teens show that launched the careers of many stars. Some of them may have faded into the background (Does anyone know where Lindsay Custodio is?), but the stellar ensemble included Claudine Barretto, Jolina Magdangal, Patrick Garcia, Roselle Nava, and John Prats, to name a few.

Most of the cast members went on to bigger things inside and outside showbiz (Tony Lambino became a professor, Roselle Nava became a city councilor, Claudine Barretto became an award-winning actress), but we will always remember them for being in the show before Hoy Gising and after Princess Sarah.

A slumbook
This was the social media of the era. Every girl had one, festooned with either obscure and nonsensical 'poetry' ('Dance, dance. I love you, Carrot Friend.') all over its pastel cover, or emblazoned with a favorite cartoon character. This book was passed along from girl to girl before the summer vacation, or anytime one needed to know who their friend's first kiss was (often the answer was my parents).

Post-'90s, the slumbook left many questions though. Who invented J.A.P.A.N (Just Always Pray At Night) and I.T.A.L.Y. (I Trust and Love You)? Did anyone really paste their 1x1 photo on the dedication page? Why did the manufacturers feel the need to include questions like what your favorite drink was? (Wasn't it always juice?) And more importantly: WHO WAS YOUR CRUSH? Yung totoo!

For more things only '90s Pinays will know about, visit Femalenetwork.com!
RELATED:
'90s Teen Queens: Where Are They Now?
This '90s Remix Of Our Favorite Disney Songs Is Everything