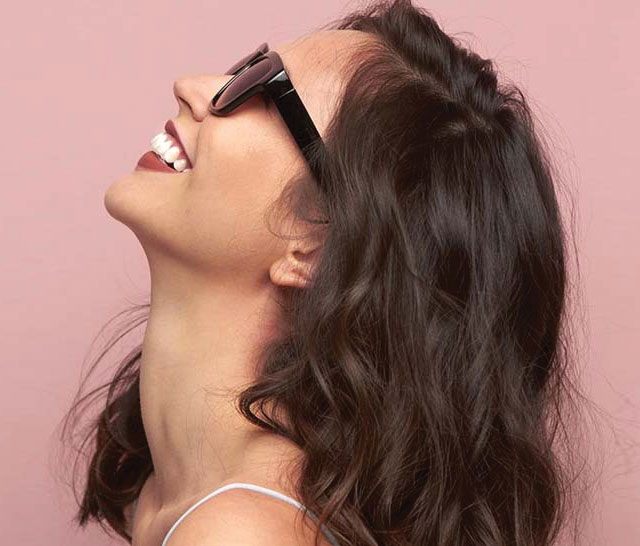 Jessica Wilson isn't a stranger to the limelight. It's no secret that she hails from a family of models (she's Georgina Wilson's younger sister, ICYDK), so one might think this automatically makes her an expert in front of the cameras, but growing up, she was actually rather shy and often under the radar.
Imagine our surprise when we discovered she was chosen as the new face of Una Rosa shortly after she fronted the previous ad campaign of Sunnies Studios. She smized her way through every shot as if she's been doing it all her life, and there's only one possible way we could put it into words: Jess is more than ready to tread on the It girl territory.
Curious about this It girl on the rise? Let's start off with 10 fun facts you need to know about her, as told by Jess herself:
1. "I am a hoarder of beauty products. Lately, I've been obsessed with Korean products—the best glow/brightening bases and primers! Working in a beauty company also doesn't help with this obsession. My dream is to create my own beauty line one day."
2. "I live with my cousins Martine (Cajucom) and Ava (Daza), my boyfriend, and our dog Shadow in a three-story house."
3. "My friends tease me about how thrifty and resourceful I can be. I actually took a personality test at work before and one of my top strengths is that I am a maximizer."
4. "I'm obsessed with poached eggs and tomatoes. I can eat them all day, every day."
5. "I'm really into massages and sauna sessions. My boyfriend always teases me that there's always a pair of small white shoes outside our front door at least three times a week. I also go to the sauna every other day in the gym/club I go to. It's where I really shut off and relax."
6. "I used to play basketball back in school and was even team captain!"
7. "I studied History and Economics in the University of Sydney. For my last semester, I decided to go on an exchange [program] and moved to Maastricht, Netherlands where I met my boyfriend!"
8. "I interned for Harvey Nichols and Temperley London when I was living in London back in 2012."
9. "I used to be a bad nail biter until recently but have stopped now for the last six months and I hope it's for good! Now I'm really obsessed with manicures."
10. "I shaved my head back in 2005 for a brain surgery. I was excited to do it, but finally when my mom took me to the barbers (I don't know why we couldn't do it in a parlor!), I freaked out and my cousins and I all started crying. To show support, a number of guy friends shaved their heads, too!"
This story originally appeared on Preview.ph.
* Minor edits have been made by the Cosmo.ph editors.
Recommended Videos