The book of Jelena added another chapter over the weekend when Justin Bieber cautioned his fans to stop hating on his rumored new girlfriend Sofia Richie. Selena Gomez got into the mix by commenting on Instagram and telling Justin to keep his photos to himself and to be nice to his fans because "they love you and supported you before any one ever did." As fans ponder on the possibility that this on-again-off-again love story has come to a final close, here's a look back at everything that's unfolded since the birth of Jelena. Thanks for the memories drama.
~*2010*~
December 2010: Justin and Selena are spotted holding hands in Philadelphia. No drama here but TBH, the birth of Jelena was life-changing.
~*2011*~

November 2011: Justin is named in a paternity suit by non-famous person Mariah Yeater (it's later dropped). The first of many, many breakup rumors between Justin and Selena surface.
~*2012*~

May 2012: Selena posts a photo on Instagram and Facebook from a shooting range along with the caption, "Releasing some stress today." She deletes her Instagram account shortly after.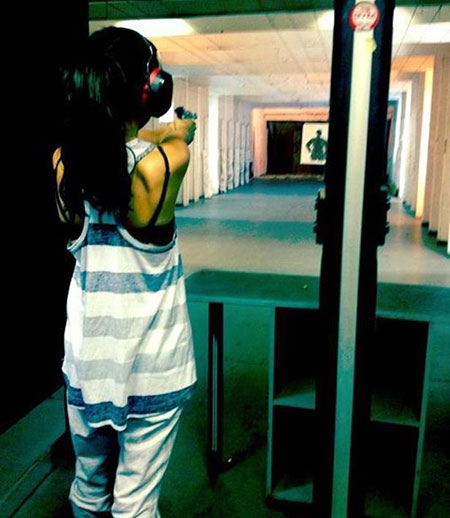 June 2012: Jelena is hit by another round of breakup rumors but fear not — they arrive to the premiere of Katy Perry: Part of Me together.
October 2012: Justin posts and deletes a photo with the caption "Lingse," which fans believe is an anagram of the word "single."
"@justinbieber: *Lingse*" october 26th 2012 pic.twitter.com/GWkCKwPxPg

— Throwback Bieber (@throwbackbiebs) October 26, 2015
November 2012: Justin and Selena reportedly break up due to their schedules. Justin is briefly linked to Victoria's Secret model Barbara Palvin and later, Miranda Kerr.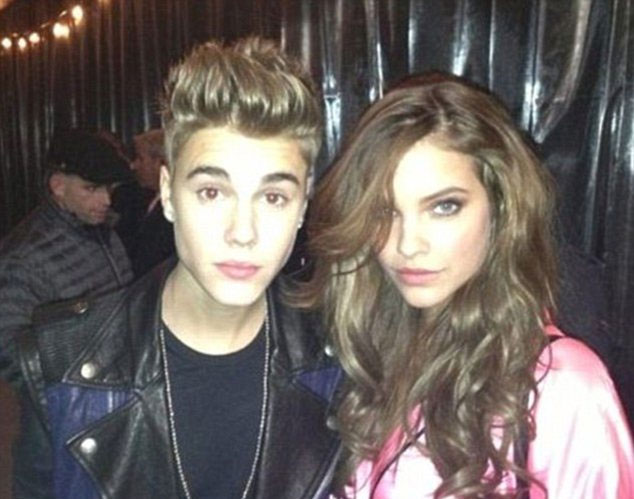 last time im saying it. please calm down.there is nothing going on w him.i met him and did a pic w him. wouldnt u do the same?:) #friendship

— Barbara Palvin (@BarbaraPalvin) November 10, 201
December 2012: Days after Justin and Selena are caught kissing at the airport in Salt Lake City, Jelena reportedly call it quits while vacationing in Mexico for New Year's Eve. Selena tweets this Jan. 1:
New beginnings. Fresh start. I love you all :)

— Selena Gomez (@selenagomez) January 2, 2013
~*2013*~
January 2013: Selena posts a photo of herself on Twitter wearing a Stratford Culltions hat. The hat is from Justin's hometown hockey team. "I can make the Stars Dance…" she writes with the photo.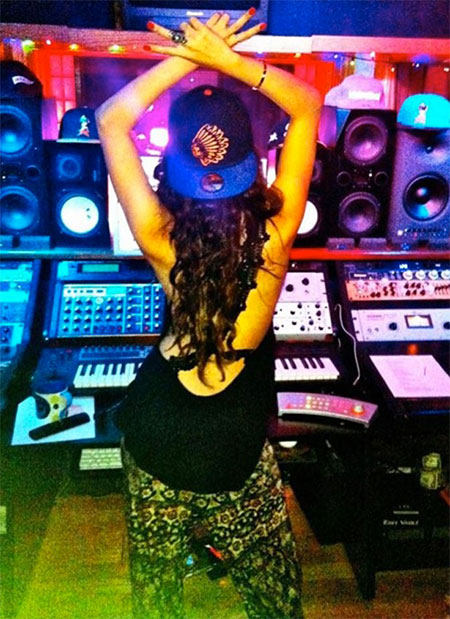 March 2013: While promoting Spring Breakers on the Late Show With David Letterman, Selena says, "I'm so good," and reveals "that makes two of us" when Letterman says he made Justin cry on the show.
April 2013: Selena reportedly flies to Norway to see Justin, who Instagrams a black and white photo of them along with the caption, "You've been makin music for too long babe come cuddle – her." The photo was quickly deleted.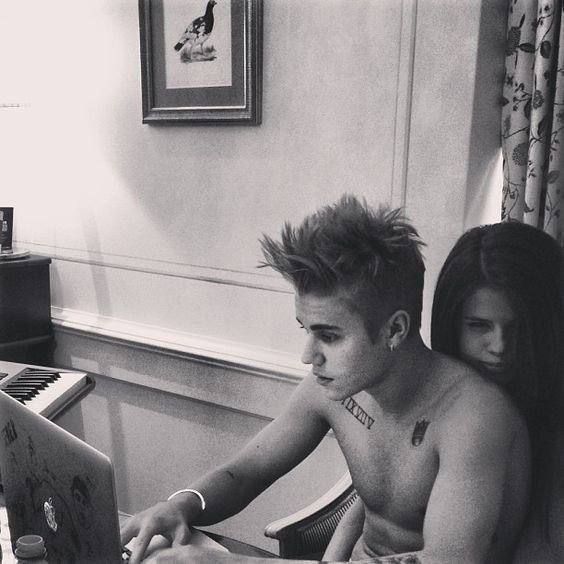 May 2013: Selena greets Justin with a kiss on the cheek while backstage at the Billboard Music Awards. Taylor Swift makes a face.
July 2013: Justin and Selena spend Fourth of July together but in an interview with the Associated Press days later Sel says she's "single."
~*2014*~
January 2014: Justin kicks off the year with this sweet photo of Selena hugging him, along with the caption, "Love the way you look at me."
March 2014: Justin and Selena appear in several videos in which they appear to be dirty dancing (yes). They're deleted shortly after.
Justin posts photos of Selena from the Vanity Fair Oscar party and calls her "the most elegant princess in the world."
Before the month wraps, Selena attends a #WeDay event with Orlando Bloom, Seth Rogen, and others.
April 2014: Selena and Justin reportedly have a fight at Coachella after she finds photos of Kylie Jenner on his phone. Selena is later linked to Orlando Bloom after their now-famous curb photo is taken outside a Chelsea Handler show in L.A.
May 2014: Justin is romantically linked to Kylie, Adriana Lima, and Yovanna Ventura. He previews a song called "It's Working" that's definitely, maybe about Selena.
June 2014: Justin posts and deletes another black and white photo of him and Selena, along with the caption "Our love is Unconditional." They're later spotted together at the movies, Bible study, and a friend's birthday. All signs are suggesting that they're back together. Justin apologizes for making a racist joke on video and it's reported that Selena is by his side during this time.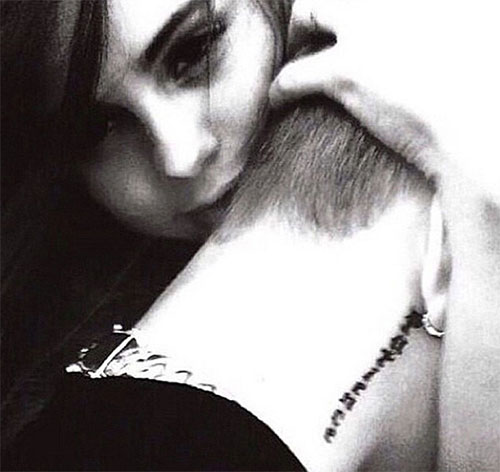 July 2014: Orlando punches Justin in Ibiza and it's all caught on video. Justin can be heard saying, "What's up bitch?" to Orlando after the encounter. He posts and deletes a sexy photo of Miranda Kerr on Instagram.
August 2014: Justin posts a photo of him and Selena together, suggesting they're back on.
October 2014: Justin and Selena are spotted fighting at the airport in France. She later tweets about being lonely.
Sometimes we think we aren't good enough. But then I realize when I think I'm alone I have God.

— Selena Gomez (@selenagomez) October 2, 2014
It's rumored that Kendall Jenner is the one behind this latest breakup. 
It looks like Justin is trying to win Selena back by posting romantic photos and songs on Instagram.
November 2014: Selena releases "The Heart Wants What It Wants" and tells Ryan Seacrest it's about Justin. She says Justin has also seen the video for the song and that it was "really hard" for him. She also says that she will "support" Justin: "I think I always will. I'm upset when he's upset. I'm happy when he's happy. I don't want anything bad to ever happen to him. It hurts me. That's all."
Justin also responds with this Insta.
Selena performs "The Heart Wants What It Wants" at the American Music Awards and everyone—including Taylor Swift—is in tears.
December 2014: Justin responds to rumors that he's dating Hailey Baldwin.
~*2015*~
January 2015: Selena and Zedd are romantically linked but Selena is later seen grabbing dinner with Justin at Mastros in L.A.
May 2015: Justin and Selena attend the Met Gala separately but he calls her "gorgeous" while being bombarded by TMZ the following day.
August 2015: Selena tells Sunday Times, "it's difficult for people to separate us. The internet wants to freeze this moment in time and constantly repeat it." Fans begin to link Justin to "Same Old Love."
September 2015: Justin is brought up in nearly every interview Selena conducts for her new album Revival. She tells Elle's October 2015 issue: "I'll forever support him and love him in a way that ... We grew up together. I think people want it to be different ... We're too young for that. Nobody was married. There was no ... I respect him. And I think he respects me, in a healthy manner." She also says, "I don't know," when asked if she would ever get back together with Justin and confirms that yes, she had a "thing" with Zedd.
Selena also speaks about Justin to the New York Times without mentioning his name: "While people were writing that I was stupid for being in it, this is what I always saw in him. I'm like, duh!"
Meanwhile, Justin has a feature of his own with Complex: "I moved in with my girlfriend when I was 18. Started my own life with her. It was a marriage kind of thing. Living with a girl, it was just too much at that age. But we were so in love. Nothing else mattered. We were all about each other. But when it's like that and you get your value from that, people will always disappoint you."
October 2015: Selena continues to talk about Justin in interviews. She tells Refinery29, "Of course I got my heart broken. Of course I was pissed about it. There, everybody has it. I was so disappointed, because I never wanted my career to be a tabloid story." She says that "there is no anger" at this point. "There's closure in a very good, healthy way. We've seen each other. I'm always encouraging and I am proud of his journey. I think people are making it out to be something that is more tragic than it really was. We grew up together. We both made mistakes. That's it."
November 2015: Leading up to the release of Purpose, Justin appears on the Ellen DeGeneres Show and confirms that three songs, "What Do You Mean?" "Sorry," and "Mark My Words," on the album are about Selena. He also tells Access Hollywood that his "first real love" was Selena and that "it was really tough. I don't know if I'm over it yet." "I love her and I want her to be awesome, but there are things that remind me of her."
Meanwhile, Selena is spotted holding hands with Gigi Hadid's BFF Samuel Krost.
Justin scores a Billboard feature. He says this about Selena: "I'm proud of the woman she is today. When you love someone that much, even if something comes between you, it's a love that never really dies." When asked if he's heard Revival, Justin offers this: "I know I had a lot of play in that one. I don't know what she's saying about me."
Before the month wraps, Justin is spotted serenading Selena with "My Girl" at a hotel bar in Beverly Hills:
~*2016*~

February 2016: In an interview with GQ, Justin says Selena was the only one "bad" breakup in his life and that she inspired "a lot" of the tracks on Purpose. "We don't talk often, but we're cordial. If she needs something, I'm there for her. If I need something, she's there for me."
Selena, meanwhile, tells W magazine that she's "so exhausted ... I honestly am so done. I care about his health and well-being. But I can't do it anymore."
May 2016: Selena and Orlando appear to get handsy in photos obtained by TMZ, even though he's dating Katy Perry.
July 2016: Mama Pattie sends Selena some birthday messages. People freak out about the possible identity of the "birdie."
A birdie told me it was your birthday @selenagomez. Many tweets from the bird or may have been several birds maybe? #HappyBirthdaySelena

— Pattie Mallette (@pattiemallette) July 22, 2016
I am blessed to know you @selenagomez & celebrate this precious day you were born! Don't let them get to you. Keep UR peace & joy #LoveWins

— Pattie Mallette (@pattiemallette) July 22, 2016
August 2016: Justin shares multiple photos of rumored new girlfriend Sofia Richie. He lashes out at fans for attacking her on Instagram and warns he'll make his account private if it continues. Selena chimes in, shades Justin by posting photos with her own fans on Instagram and likes posts that appear to be dissing Justin.
If you've made it this far, give yourself a pat on the back, and maybe take a walk outside for some fresh air and ice cream. You deserve it.
Update 8/16 11 a.m.: Selena apologizes on Snapchat, writing "What I said was selfish and pointless." Justin deletes his Instagram entirely, confusing Beliebers everywhere.
Follow Peggy on Twitter.
***
This article originally appeared on Cosmopolitan.com. Minor edits have been made by the Cosmo.ph editors.