It looks like Khloé Kardashian has found herself quite the wingwoman as her mom/manager/modern day cupid Kris Jenner has been dropping some pretty unsubtle marriage hints to Tristan Thompson.
I didn't expect anything less from Queen Kris tbh.
In scenes from Sunday night's Keeping Up with the Kardashians, Tristan FaceTimed Kris to ask her a little bit of friendly advice about what push present he should get from his girlfriend. (FYI she was pregnant with baby True at the time).
"So what did you want to talk about?" asked Kris, 62, who—in true Kardashian style—was in a waiting room while her friend finished her facelift. As you do...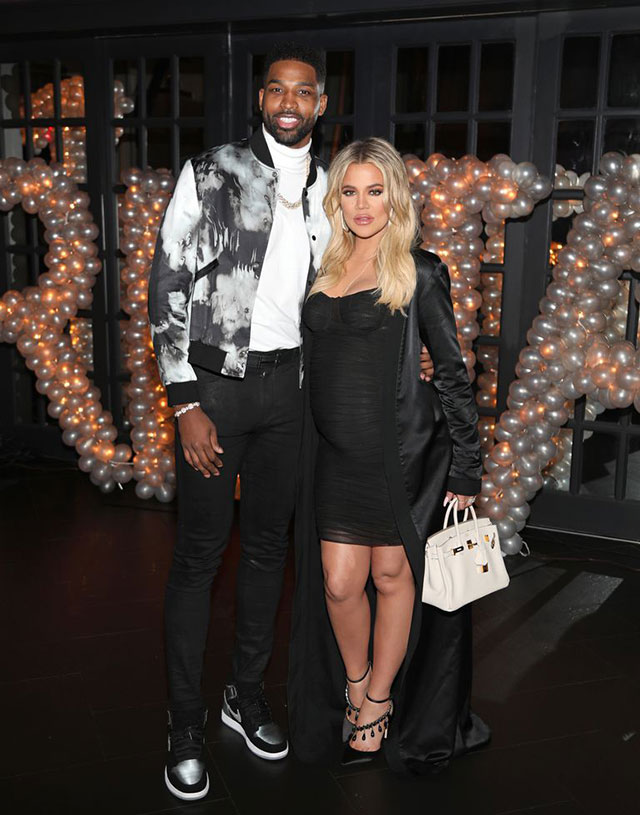 "Thinking of some push present idea," the NBA star replied. "I remember Koko saying she wanted something where she could pass it down, you know, generation after generation."
Speaking about her own boyfriend, Kris then went on: "You know, Corey [Gamble] bought me for Christmas a couple years ago, this really beautiful little diamond ring, that's like, you can put it on any finger."
Before she brought out the big guns and added: "Until you get that really huge diamond that's gonna go on her ring finger!"
Luckily, this didn't send Tristan, 27, running for the hills as he casually responded: "Of course, eventually!"
Interesting, very very interesting.
Unfortunately, it looks like marriage isn't at the front of Khloé's mind at the moment as she's been posting some cryptic messages on Instagram which seem to suggest she's not over those Tristan cheating rumors.
ICYMI, the couple have been facing yet more adultery allegations against Tristan, this time claiming he was "flirting" with another woman in a club in early October. Though neither the Keeping Up With The Kardashians star or basketball player have commented on the latest rumours, Khloé revealed in a cryptic post she was "brutally broken."
And apparently, Khloé, 34, is now pushing back her plan to move to Cleveland to be with him because she's still dealing with the rumors.
According to People's source:
"Her feelings about Tristan cheating is something that she is still dealing with. She has good weeks when she is fine about it and weeks when she is upset about it...It's of course difficult to trust someone 100 percent who cheated days before he was about to become a dad. Khloé still struggles with this sometimes. She wants to move back to Cleveland, but she isn't sure what date she is [going]. The move is postponed for now. She seems very upset about leaving her family."
Oh Khlo, I hope you figure it out!
***
This article originally appeared on Cosmopolitan.com/uk. Minor edits have been made by the Cosmo.ph editors.
Recommended Videos