While there were sooooo many outrageous outfits to choose from at the MTV Video Music Awards on August 30 (uh, we can talk about Miley Cyrus' crazy costume for DAYS), there was another trend that stole the show: twinning! Check out all the stars who dressed alike during music's biggest night!
Taylor Swift and Nicki Minaj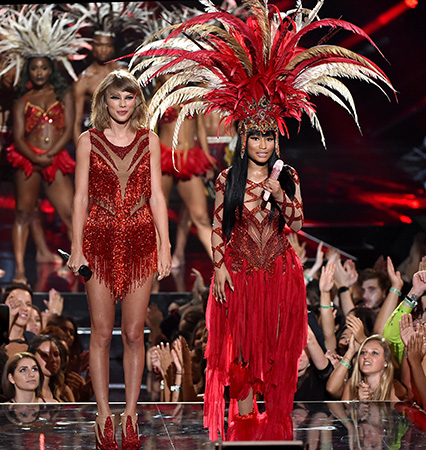 Taylor Swift and Nicki Minaj performed on stage with sparkly fringe outfits. Uuuuuy, bati na sila!
Kim Kardashian and Kanye West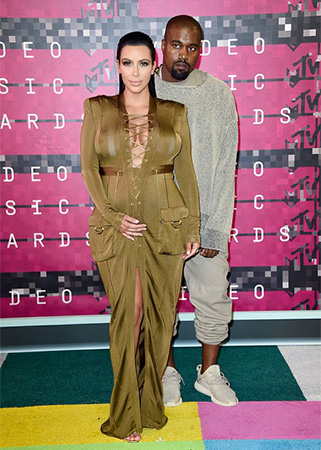 In contrast to their booming personas, the mega power couple that is KimYe went low-key in neutral outfits.
Chrissy Teigen and John Legend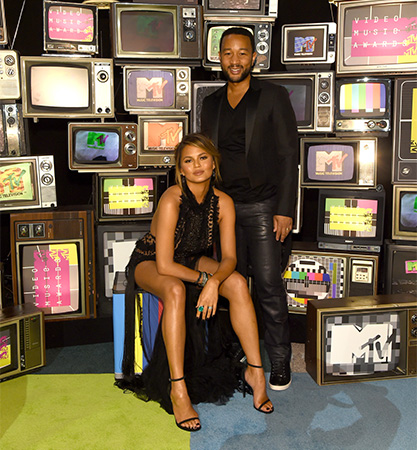 The power couple made us fall in love with them all over again in their all black ensembles.
Amber Rose and Blac Chyna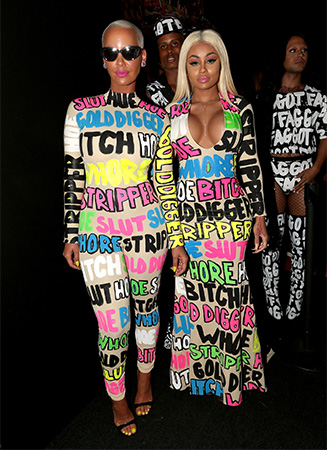 Amber Rose and Blac Chyna were covered in insults. Wow. Such a BOLD statement. *yawns*
Vanessa and Stella Hudgens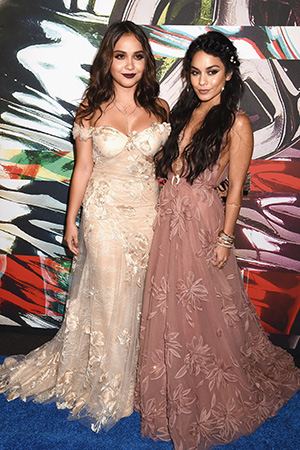 Vanessa and sister Stella Hudgens have mastered the art of the boho-chic look with their long flowy lace dresses and flower child waves. Groovy, baby.
Lily Aldridge and Karlie Kloss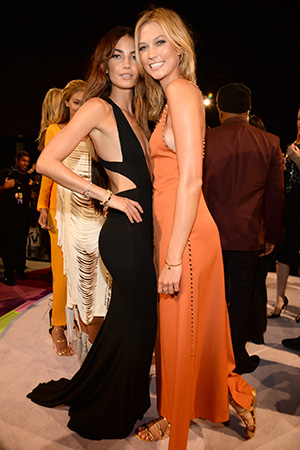 Supermodels Lily Aldridge and Karlie Kloss have limbs for daaaaaaays in their long slinky dresses. Also, if you take a closer look, Karlie's wearing flats. Life is so unfair.
Pharrell Williams and Helen Lasichahn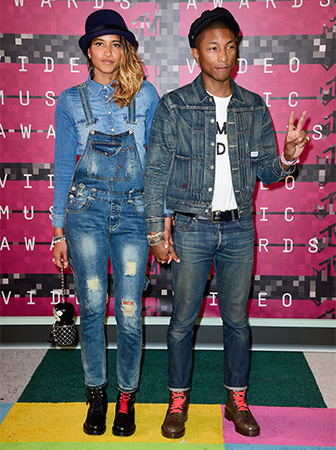 Now this is a match made in hipster heaven: Pharrell Williams and his wife Helen Lasichahn were the epitome of a twinning couple in denim-on-denim outfits, black hats, and lace-up boots! 
Follow Jacinda on Twitter.