Remember that ridiculously good looking guy from Taylor Swift's "Blank Space" music video? His name is Sean O' Pry and he is Penshoppe's latest brand ambassador.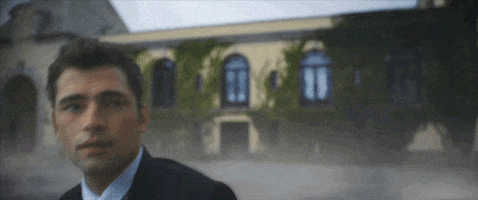 We sat down and chatted with Sean and learned a few cool things about him. For example, his current obsession is tocino and he doesn't enjoy eating salted eggs. After arriving in Manila on April 7, he went to Palawan where he ate a lot of mangoes (he even showed us to cut them the right way) and tried Nutella for the first time. (The man is OBSESSED with Nutella now.)
Scroll down and read more about the blue-eyed hottie that has us saying "Ohmygod, look at that face!"
How does it feel like to be a part of Penshoppe?
Incredible. I just spent three days in Palawan because of this. The culture is astounding.
Are you a rough-and-tumble kind of guy or are you smooth and suave?
ADVERTISMENT - CONTINUE READING BELOW ↓
I'd say both. And the thing about Penshoppe is, you can be both.
So have you seen your Penshoppe billboard here in Manila?
I did! I actually stopped in the middle of traffic to take a picture with it. That was a pretty busy highway you had there!
Can you tell us what your style staples are?
Definitely a good white t-shirt and a good pair of pants. But a man should have a good pair of shoes and a good belt. 
If you weren't a model, what do you think you would be doing right now?
Well I'm 25, so I probably would've gone to college. Something involving marine life. I love the ocean.
How was it like working with Taylor Swift?
INCREDIBLE. She was so professional. It was such a good team to be a part of.
There was more acting than modeling in the "Blank Space" video. Ever considered acting?
I'm actually taking classes. So we'll see where it goes.
If you had a blank space, whose name would you write on it?
I'd leave it blank. Mystery is a good thing!
So what does it feel like to have the face that looks like everyone's next mistake?
Well I can tell you my mom isn't too happy about that!
Guilty pleasure?
Right now? Nutella!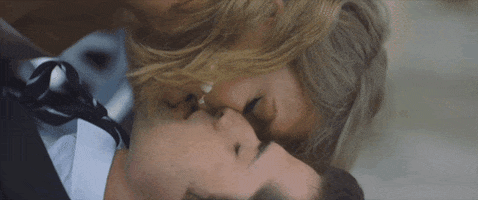 Can you give us your best pick up line?
"How you doin'?" No I don't really have any pick up lines. I'm horrible.
What's your favorite outfit on a girl?
One that she feels confident in. A woman with confidence is the best.
What will make you do a double take on a girl?
I'm a big hair and eyebrows kind of guy. I really like eyes, too. 
Follow Retty on Twitter. 
RELATED:
Cara Delevingne And Sean O'Pry Lookin' Mighty Fiiine In Penshoppe's Summer Campaign