From being a demure teen model in the mid-2000s to becoming one of the biggest sex symbols today, Ellen Adarna has reinvented herself from one magazine cover to the next. Here's what she had to say about her wild rebellious days in Cebu, being independent, and working hard for her money.
Candy July 2005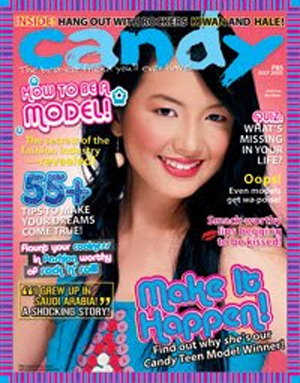 On her passion:
"Playing the piano."
One weird thing about her:
"I like honing my acting skills in front of the mirror! It's funny because I always end up crying while saying all these cheesy lines!"
Her favorite movie line"
"Wanna die?!" (My Sassy Girl)
Candy June 2006
Continue reading below ↓
Recommended Videos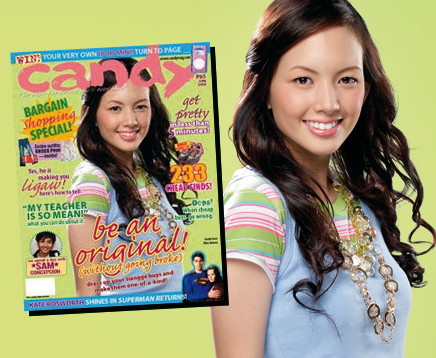 Nickname: 
"Em-Em"
First time she had a crush:
"Kinder. I had a crush on our neighbor—he was one year younger than me!
First phone call from a guy:
"Grade six. My dad got angry!"
First date:
"First year high school. My date and I went to the mall with my yaya!"
FHM December 2010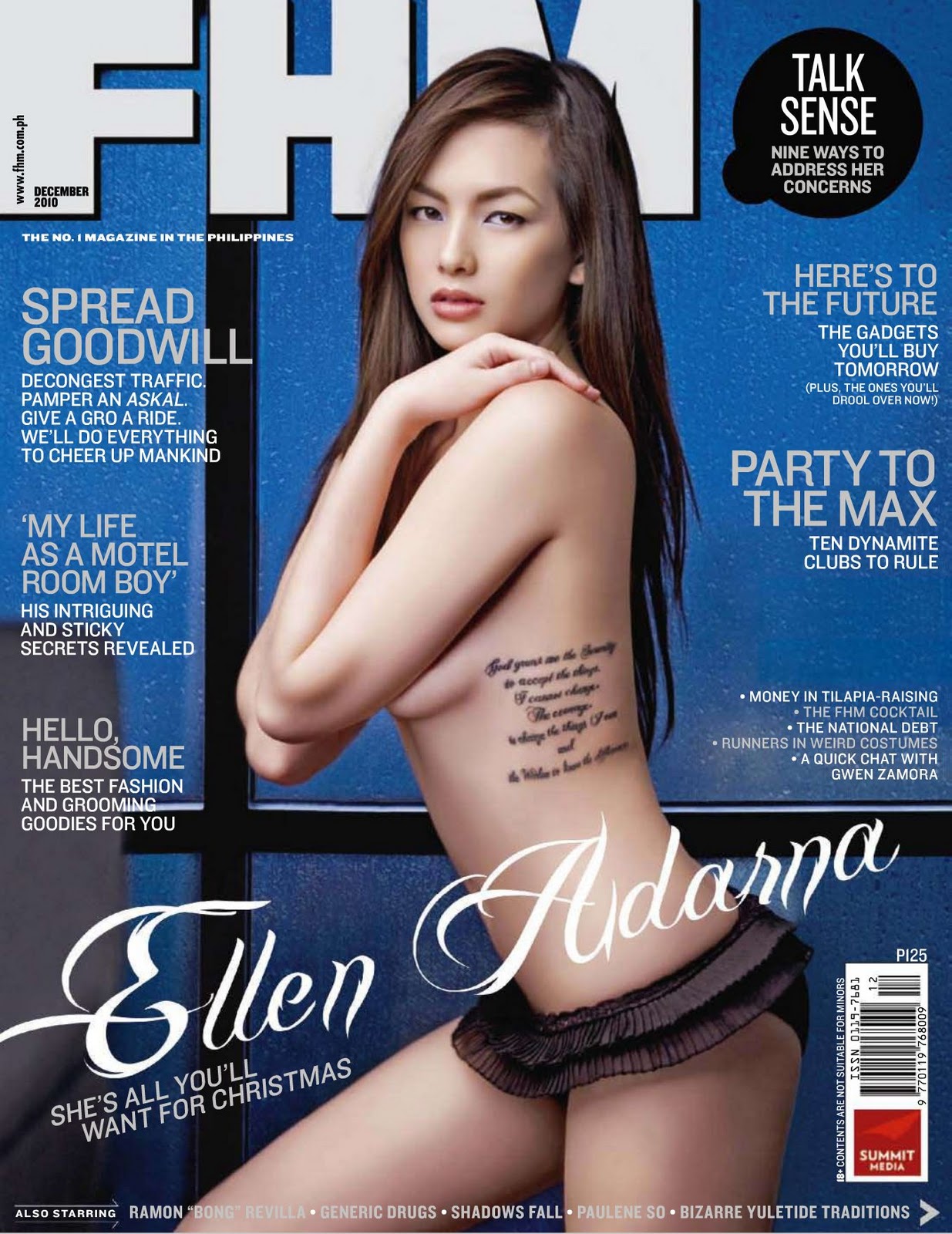 Who is she—really?
"I'm a Cebuana. One-hundred-percent Cebuana—yes! I'm just a normal girl. I hang out with friends. I'm a very bubbly person. I'm not mataray. I'm very friendly. I'm very frank. I'm the only daughter—I have four brothers—but I'm not really sheltered. My dad brought me up the American way. I began working when I was in the fourth grade in our family business—real estate and a motel chain. Summers I didn't have allowance; I had to work for it. It was that way up until college. Then after college I still didn't get anything; I had to work for my own money. My dad didn't support any of my kalokohan."
On being sexy:
"We always want to be a Victoria's Secret model. If my body were like that then I would say 'sexy ako!' Pero hindi talaga, I don't find myself sexy. No."
FHM January 2012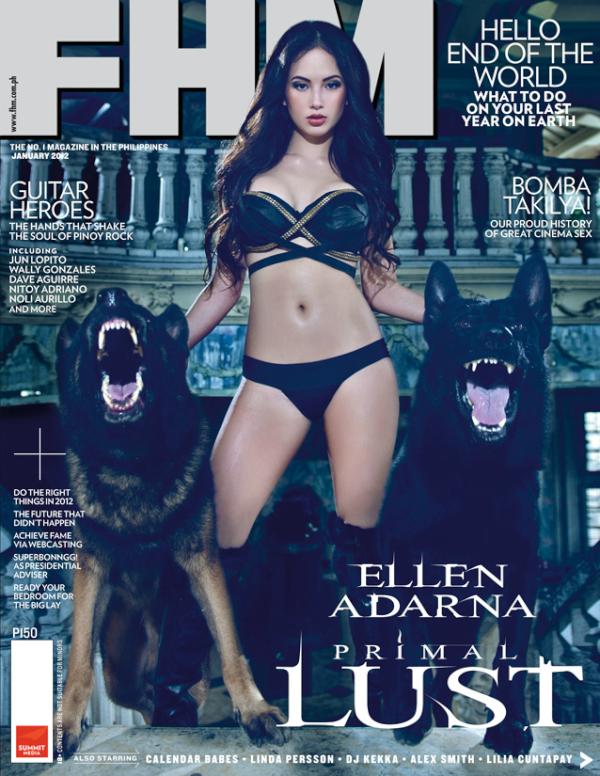 On running away from home:
"Yes, rebelde nga kasi. So I go to a friend's house, papa-adopt muna ako sa kanila. And then after that, uwi na ako ulit. But take note ha, yung times na naglayas ako, I worked. There was never a time na naglayas ako at umasa sa kanila. I lived in their houses but I paid for my food, I bought groceries. Not that nagpapabayad sila but I did that kasi nakakahiya. I always find a job when I make layas."
On the craziest thing she's done:
"Ano ba? I used to do a lot of things. I used to party a lot, pero (I learned) wala rin mangyayari. Paulit-ulit lang: maglalasing ka, magkakaroon ka ng hangover tapos to level it out, inom ka ulit. It's just a cycle. Ngayon, I rarely go out na."
On asking a guy out:
"Yes! Hello, ako nga ang naligaw sa boyfriend ko 'no. Kasi he's very shy and dine-dedma niya ako. Eh, I'm more attracted to guys like that, 'yung hindi ako masyado pinapansin. Pero alam ko namang may crush siya sa akin."

Esquire April 2014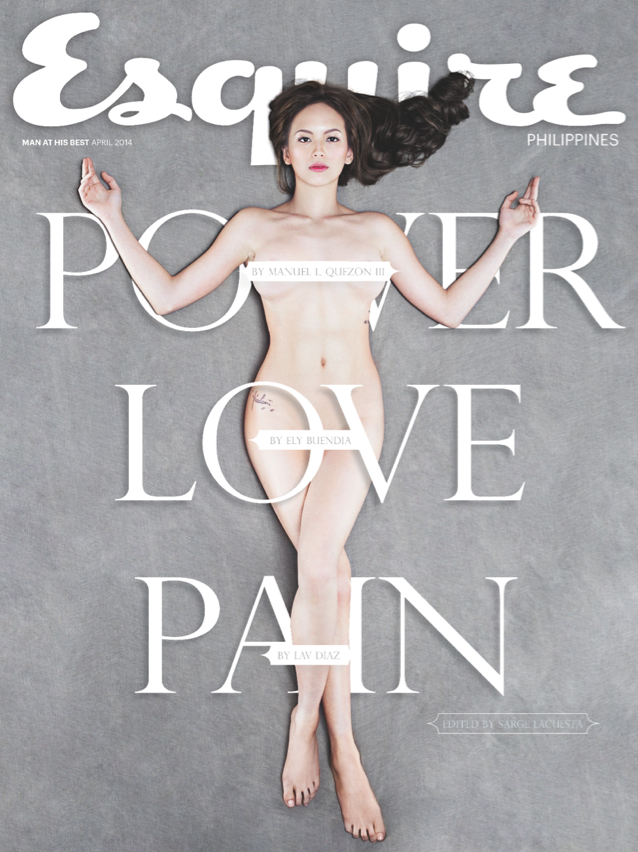 On why she started getting fit:
"An ex-boyfriend called me a potato."
On an awkward interview that made her look boba:
"Bad publicity is good publicity. I just want to make money."
Life after showbiz:
"When I'm done, I think I'll go back (to Cebu)."
Preview June 2014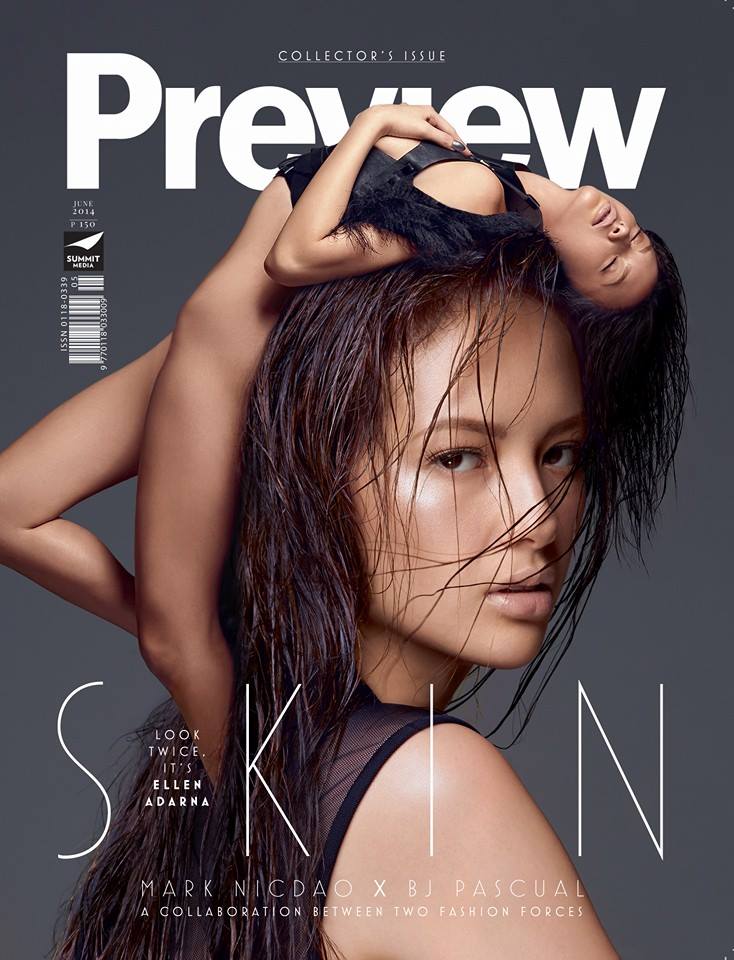 On all the fake accounts pretending to be her:
"I am so sick and tired of having to explain myself to victims of these fake accounts. If I don't know you in real life, I am not going to be texting or chatting with you. And most definitely I won't be asking for money, gifts, or PasaLoad."
On keeping her body fit:
"I think a healthy body gives you clarity. Working out also keeps me in a good mood because I am able to release all my stress and frustrations and gain great energy."
Women's Health October 2014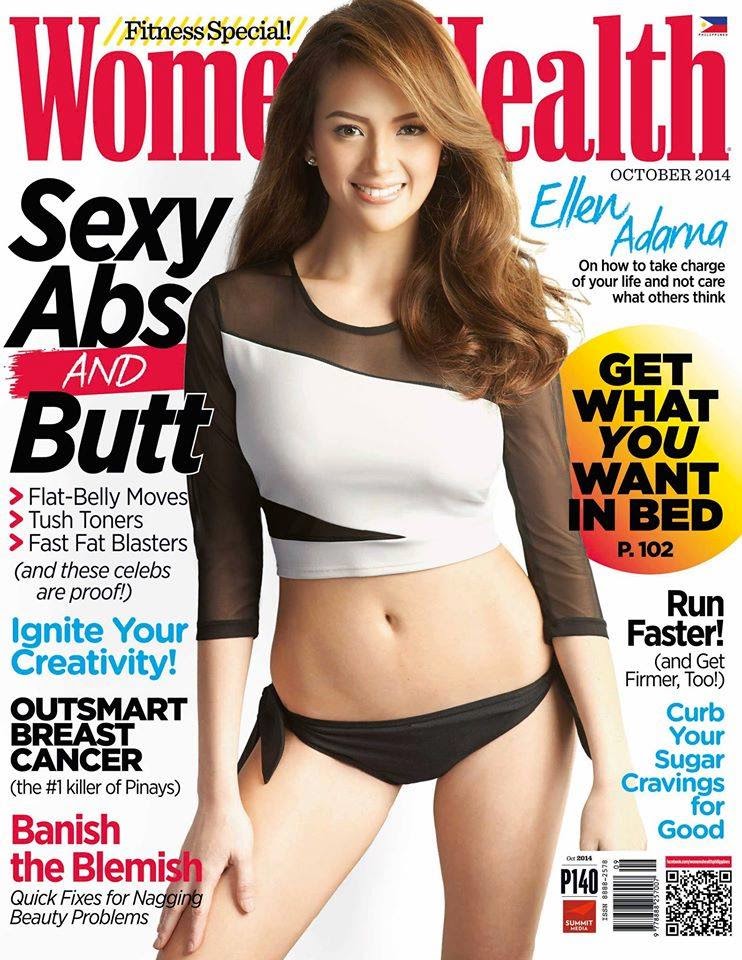 On showing skin:
"I'm not conscious (about showing my body), so I don't see what the problem is. I don't really care whether they think I'm sexy or not."
On cooking:
"I love to cook. I just research online and then practice. My favorite dish to cook is squash soup risotto with salmon."
On dieting:
"I only go on strict diets when I have a show or when I'm going to the beach. On normal days, I eat like a normal person."
On finding a 'fitspiration':
"If you have a fitspiration, look for someone na ka-body type mo. You can't compare yourself [to others]."
Follow Jacinda on Twitter.
RELATED: