Toni Gonzaga has come a loooong way since she starred alongside Piolo Pascual in a TV commercial. Here's how the host and actress found her place in showbiz.
Cosmopolitan February 2005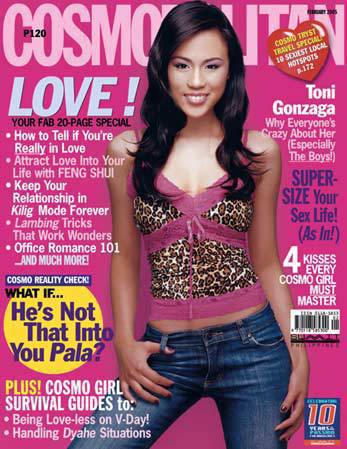 On dating:
"If I were to go out with someone, we would have to start out as friends. With outright courtship kasi, you're naturally only shown the good side."
On why she thinks guys like her:
"I suppose I look approachable. They tell me I'm kenkoy and I suppose that's a good thing."
On what she looks for in a guy:
"Clean-cut, not long hair—mag-aaway lang kami sa shampoo. He shouldn't be hard to please. I've kind of developed this trait where I can discern if a guy has a good heart. With some guys in showbiz, you just feel that they think they're gwapo and all that."
Continue reading below ↓
Recommended Videos
Cosmopolitan December 2006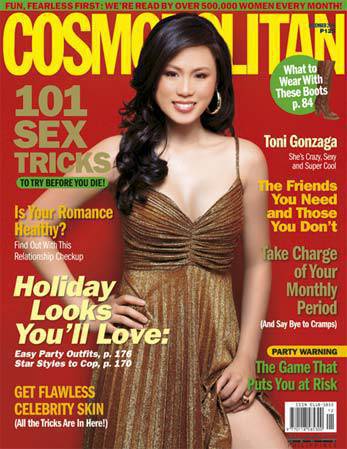 On hosting:
"That's just me, it's all me. I'm very transparent naman kasi eh—what you see is what you get."
On running for public office:
"Yes why not? I'd like to serve my kababayans in Taytay. I love my town—I'm still living there."
On staying single:
"I'm enjoying my life now, and I'm still single. I'm not rushing into things. I'm not pressuring myself to have a boyfriend.
On being in love:
"I've been in-love—na-feel ko naman 'yung ma in-love, 'yung magka-crush, 'yung M.U. There are guys who become super close to me but eventually bigla na lang nawawala, the relationship is not pursued. It's partly because I'm very guarded when it comes to opening up my feelings. In a way, you keep it to yourself 'cause you're not ready for the big leap."
On making the first move:
"That's my problem—when someone's my crush, nag-iiba ako, sobrang suplada ko sa taong 'yan. I tend to act like he doesn't exist—I'll talk to everyone but him."
Preview April 2011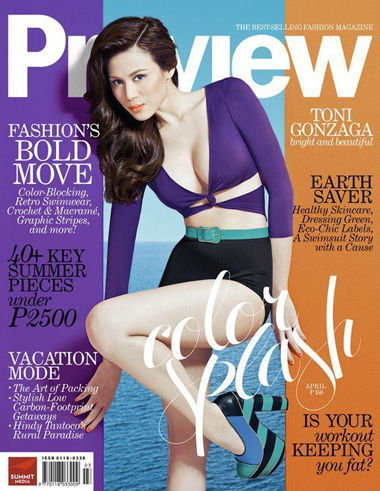 On what her mom has taught her:
"That we should always play hard to get."
On following her parents' advice:
"I'd rather listen to my parents; [it's because of listening to them that] I've reached this age without anything bad happening to me."
Her fashion sense:
"Relaxed, laid-back, comforable. I'm not fashionable at all. I go for basics, the classics, what looks good on me."
On her diet:
"I feel blessed that I don't have to put much effort into dieting...yet. I eat everything. Lahat."
On not being allowed to travel with Paul Soriano:
"People say I might be missing half my life, but I think people respect me more because of the way my parents brought me up so I don't regret anything. When I do go on vacation, it's always with my family; my thinking is that if God permits Paul and I to end up together, we'll have so many things to look forward to, like traveling together, because it's something we're not allowed to do yet. I agree with that."
Cosmopolitan July 2011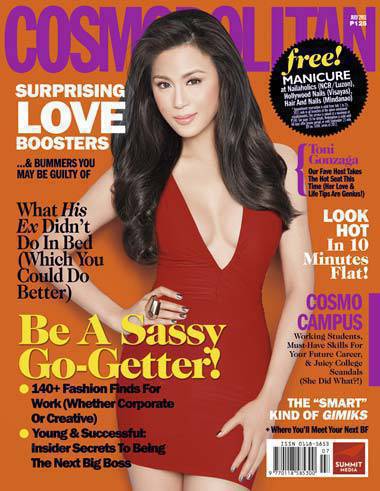 On being the best girlfriend she could be:
"I'll tell you a piece of advice that was given to me by Direk Joey Reyes. For girls, sabi niya, 'Kapag nagmamahal ka ng isang tao, huwag mong ibigay 'yung buong mundo mo. Kasi, 'pag iniwan ka niya, dala niya 'yung buong mundo mo.' Always leave something for yourself."
Preview October 2013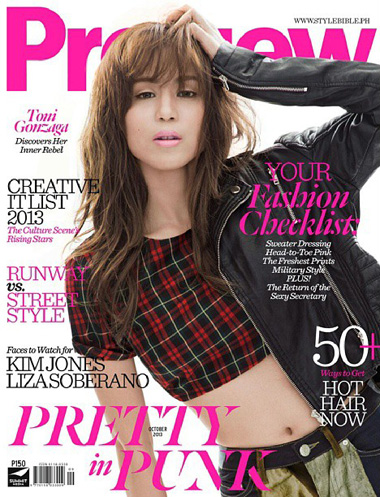 On the "pwede na 'yan" mindset:
"I can say, 'Okay', but I will never say 'Pwede na 'yan'. Saying 'pwede na 'yan' to someone means you're shortchanging them, that you're giving them something half-baked."
On her talks with Paul:
"It's all we do. If there's one person who knows 90 percent of who I am, it's Paul. My parents only know 80 percent; they are too old for me to burden them with my issues. Paul knows almost everything. But there's a 10 percent that's just all me. No matter how much we talk, there are things I keep to myself, and I talk to God about it."
Cosmopolitan August 2014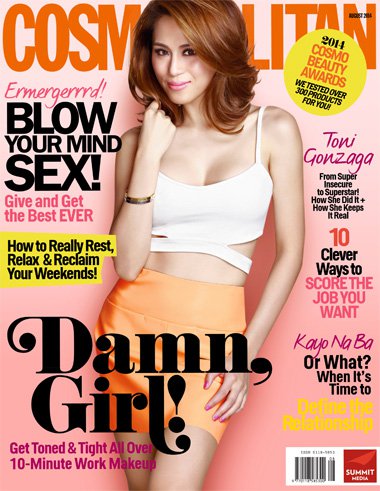 On her insecurities and how she overcame them:
"I went through a phase where I became really insecure about how I looked, how I performed. Puro mestiza ang artista dati. In this business, beauty is such a prime commodity, na big deal dapat na maganda ka. It feels as if there was no room for an ordinary looking Pinay, which I knew I was, so sabi ko sa sarili ko, paano kaya ako ma-no-notice? My dad, he's really smart, says, 'Work on your personality, on your inner beauty, because that is transcendent. Mas may longevity 'yon.'"
Preview April 2015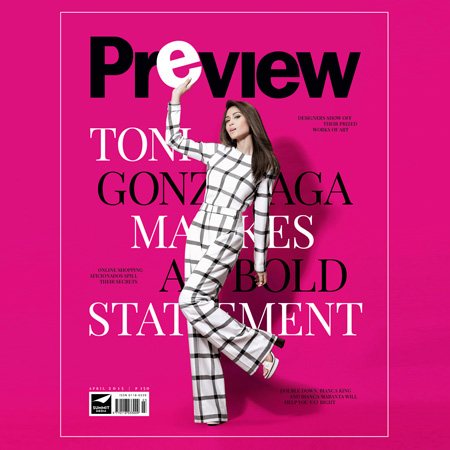 On her relationship with Paul:
"I wasn't the best girlfriend. Sabi ko nga sa sarili ko, if one day, he wakes up and decides to break up with me, tatanggapin ko 'yun. Masakit, pero maiintindihan ko."
One thing that'll change once she and Paul get married:
"Kung dati, feeling niya third lang siya (Paul), ngayon he will be my only priority." 
Cosmopolitan July 2015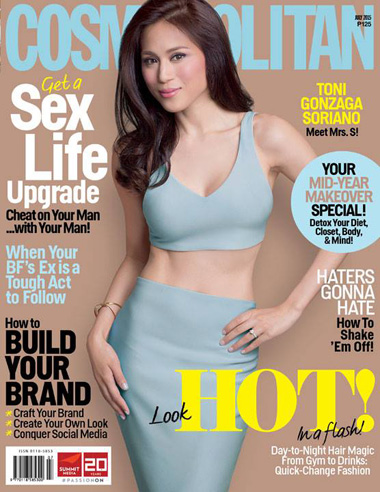 On Paul proposing to her:
"I was set for the next few years. I had already pictured what I was going to do, the movies that were lined up. I was overwhelmed. I thought it was going to be the end of something, but it turned out to be the start of something even greater."
On the changes of being a married woman:
"The only things that have changed so far are my last name and my responsibilities. Pero kung sino ako, hindi magbabago 'yon. You shouldn't sacrifice or lose yourself in marriage. (Marrying Paul) changes everything, but I believe everything will change for the better. My best years are still ahead of me"
Toni Gonzaga is our July cover girl! Click here for your subscription options.
Follow Jacinda on Twitter.
RELATED:
What We Learned About Kim Chiu In 9 Magazine Covers
What We Learned About Ellen Adarna In 7 Magazine Covers