Ever wondered what it would be like to be with the hottest guys of Game of Thrones? They're all fighters and lovers, pedigreed and proud. But since this is Game of Thrones, they all have a catch that can lead to someone else's or their own downfall.
Jon Snow
(Kit Harrington)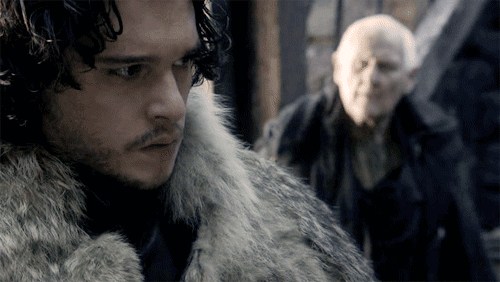 His luscious hair…his boyish looks…the way he handles a sword…. This Snow is super hot!
On a dangerous mission north of The Wall, this bastard of Winterfell lived among the Free Folk, and fell in love with a wildling woman, Ygritte, for whom he continued to carry a torch even after her death.
The things he did for love: After Ygritte's death, he resisted Melisandre when she tried to seduce him. "She's dead," the Red Priestess told him. "I know. But I still love her," Jon replied.
Boyfriend material? He's totally a keeper.
The catch: He can't be with you. Extremely devoted to his duty to the Night's Watch, Jon would keep his promise of taking no wife and fathering no sons. (Plus, as of the moment he's dead. So there you go.)
Continue reading below ↓
Recommended Videos
Jaime Lannister
(Nikolaj Coster-Waldau)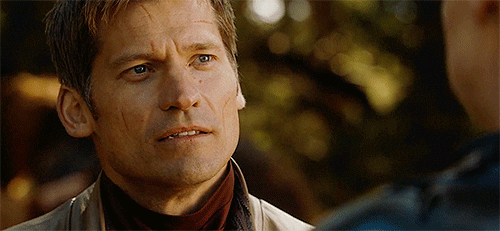 In Westerosi pop culture, Jaime Lannister is a rockstar. Born heir to one of the most powerful families in the kingdom, Jaime rose to prominence as a skilled fighter—and a good-looking one at that. He seemed uncaring and selfish in the beginning, but we soon found out that he's actually a noble man.
The things he does for love: Jaime shoved the Bran Stark from a tower to kill him when Bran discovered Jaime's incestuous relationship with his twin sister, Queen Cersei. The whole kingdom went into chaos because of that.
Boyfriend material? Oh, he's a loyal lover all right.
The catch: Only to Cersei.
Khal Drogo
(Jason Momoa)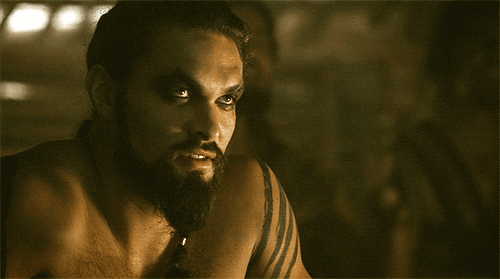 He's tall, olive-skinned, and ripped. With a build like his, who needs to understand Dothraki? The undefeated warrior king of the Dothraki married the innocent Daenerys Targaryen to use as his bed slave, but she quickly learned how to tame him. Drogo made a complete turn around and totally adored his wife.
The things he did for love: When his bloodrider disrespected his wife, Drogo challenged him to a fight—barechested and without any weapon. Drogo won, of course, but the cut he got festered and led to his death.
Boyfriend material? Yes, yes, yes!
The catch: You have to first eat a horse's heart raw.
Oberyn Martell
(Pedro Pascal)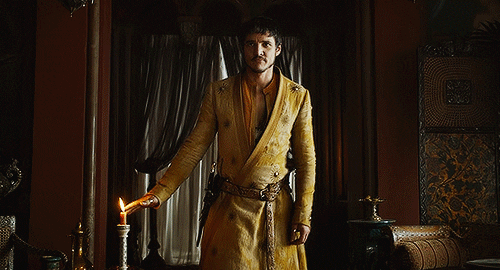 The Prince of Dorne is as hot as his southern kingdom. With dark hair, impish grin, and sexy accent, Oberyn has a very wide-ranging sexual appetite, which he shares with his paramour.
The things he did for love: He proudly introduced Ellaria—his illicit lover, the mother to four of his eight illegitimate children, and a bastard herself—to the highest of the highborns of Westeros. To him, there is no shame in love.
Boyfriend material? He's the fling you'll keep coming back to.
The catch: You have to be ready to share.
Loras Tyrell
(Finn Jones)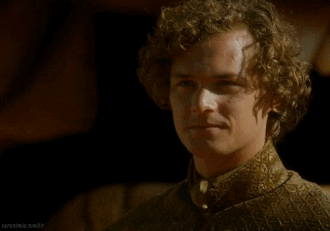 Don't let his pretty-boy looks fool you. Well, okay, he is gay, but the Knight of the Flowers is one of the best fighters in Westeros and is heir to one of the most powerful and ambitious families in the kingdom. This makes him one of the most eligible bachelors in Westeros!
The things he does for love: Loras got his powerful family to support his lover Renly Baratheon in spite of Renly's weak claim to the throne.
Boyfriend material? He's a great catch.
The catch: He's just not that into women.
Robb Stark
(Richard Madden)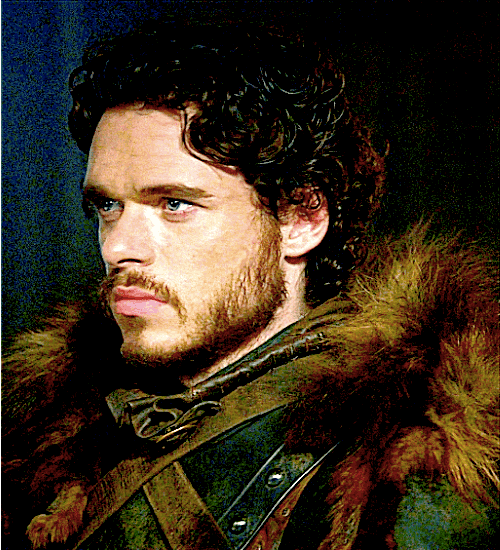 Nothing's sexier than a winner. Since becoming King of the North and winning every battle against the Lannisters, Robb Stark has only gotten hotter. We just wish his winning streak wasn't cut so soon.
The things he did for love: He went against his own promise to a politically arranged betrothal when he fell in love with and then married Talisa Maegyr. Unfortunately, that move cost him his life, his mother's, and the whole army's.
Boyfriend material? If you're into a hopeless romantic.
The catch: He can be hopelessly stupid.
***
RELATED:
Watch This Epic 'Hunger Game Of Thrones' Trailer Mashup of Katniss Everdeen VS Jon Snow
Bran Stark Is Returning To 'Game Of Thrones' In Season 6!
Game Of Thrones Fans Lost Themselves After Losing A Heartthrob