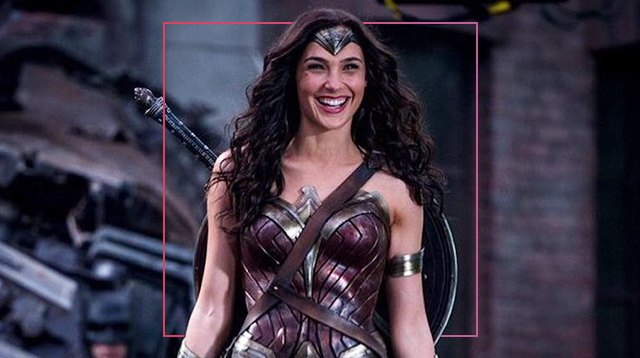 1. Gal competed in and won Miss Israel in 2004, when she was 18 years old.
When she represented Israel at the Miss Universe competition in Ecuador, Gal purposely set herself a mission to not win because she decided the pageant life wasn't for her. "I'm just not that type of girl," she told Jimmy Kimmel in 2016.
2. She served two years in the Israeli Defense Forces. 
As required by all residents of Israel, Gal was a member of the military when she turned 20. While promoting Batman v Superman, she told People, "Part of being Israeli is to go to the army. All my friends went, my parents went, and my grandparents went."
3. In university, Gal studied law and international relations.
When a casting director approached her for a role, she thought she was "too serious and smart to be an actress," she told W magazine.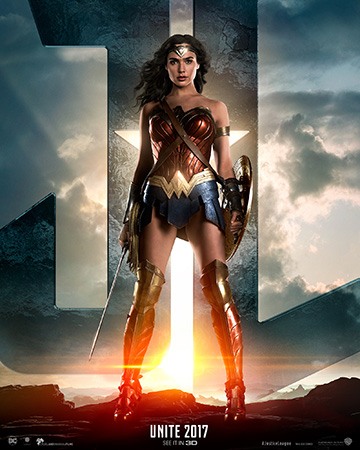 4. She auditioned for Bond girl in Quantum of Solace but Olga Kurylenko ended up with the role. 
"It was always Olga's," Gal told Glamour. "But I started going to an acting coach, then I got my first role, in an Israeli TV series."
5a. From there, Gal landed her first movie role in 2009 in Fast & Furious, the fourth installment of The Fast and the Furious franchise. 
She played drug trafficker and weapons expert Gisele Yashar and appeared in two more sequels—Fast Five and Fast & Furious 6.
5b. And yes, she did her own stunts for the Fast & Furious movies. 
 "All of the stunts on Fast Five and six, I have done myself and on Fast 6 we went crazy with the action movies," she told Real Style Network in 2013. "The adrenaline was just incredible and I enjoyed being able to do the stuff that in real life you can't." In a separate interview, she said she wanted to be a "tough girl" and get in on the action. "I want to have gunshots, I want to fly up in the air, on the motorcycle, whatever. I want to do it all, by myself—no stuntwoman."
6. She met her husband, real estate developer Yaron Varsano in the desert. 
As she told Glamour, the couple was introduced through mutual friends at a "very strange" desert party in Israel. "It was all about yoga, chakras, and eating healthy—we didn't exactly find ourselves there, but we found each other." The couple have been married for nearly nine years and have two daughters: Alma, who was born in 2011, and Mary, who was born in March 2017.
7. In 2015, Gal and her husband sold their luxury hotel, the Varsano, for a reported $26 million. 
The buyer? Russian billionaire and Leonardo DiCaprio's yacht king BFF Roman Abramovich, who, according to the Daily Mail, purchased the Tel Aviv property to convert into his own Israeli home, because you can do that sort of thing when you're a billionaire.
8. Gal is #TeamDog. 
Meet Lola, the fluffiest doggo in Israel.
9. Beyoncé is half-responsible for Gal's successful Wonder Woman audition. 
"When I auditioned for Batman v Superman, I didn't know it was for Wonder Woman," she told W magazine. "The director, Zack Snyder, asked me to do a camera test. That was torture. They were looking at six or seven girls, and we were all in separate trailers and were told to stay inside until they called us. Waiting is my enemy Number One, and I was losing my mind. So, I decided to put on Beyoncé… Who runs the world? Girls! I just started to dance, and I let my anxiety go. Thank you, Beyoncé!"
Follow Peggy on Twitter.
***
This article originally appeared on Cosmopolitan.com. Minor edits have been made by the Cosmo.ph editors.
Recommended Videos