In case you missed it, Yam Concepcion announced this week that she got engaged in 2018 to Miguel CuUnjieng, her boyfriend for over six years.
The big reveal was posted on Instagram. Yam shared a photo of Miguel on his knees in front of her, with strings of paper cranes behind them. She captioned it, "A thousand cranes YES. [ring emoji] @mrcuu. 12.31.18. 11:59 pm."
The proposal took place in Hokkaido, Japan, on New Year's Eve.
Now that the secret's out, Miguel opened up about the proposal on his Instagram too. He wrote, "Now that my better half @yamconcepcion has made the call, time for me to join in the long-delayed celebration. I'll start with just how hard it was to keep this a secret for so long—I've wanted few things more than to be able to yell this as loud as I can using every means I have!"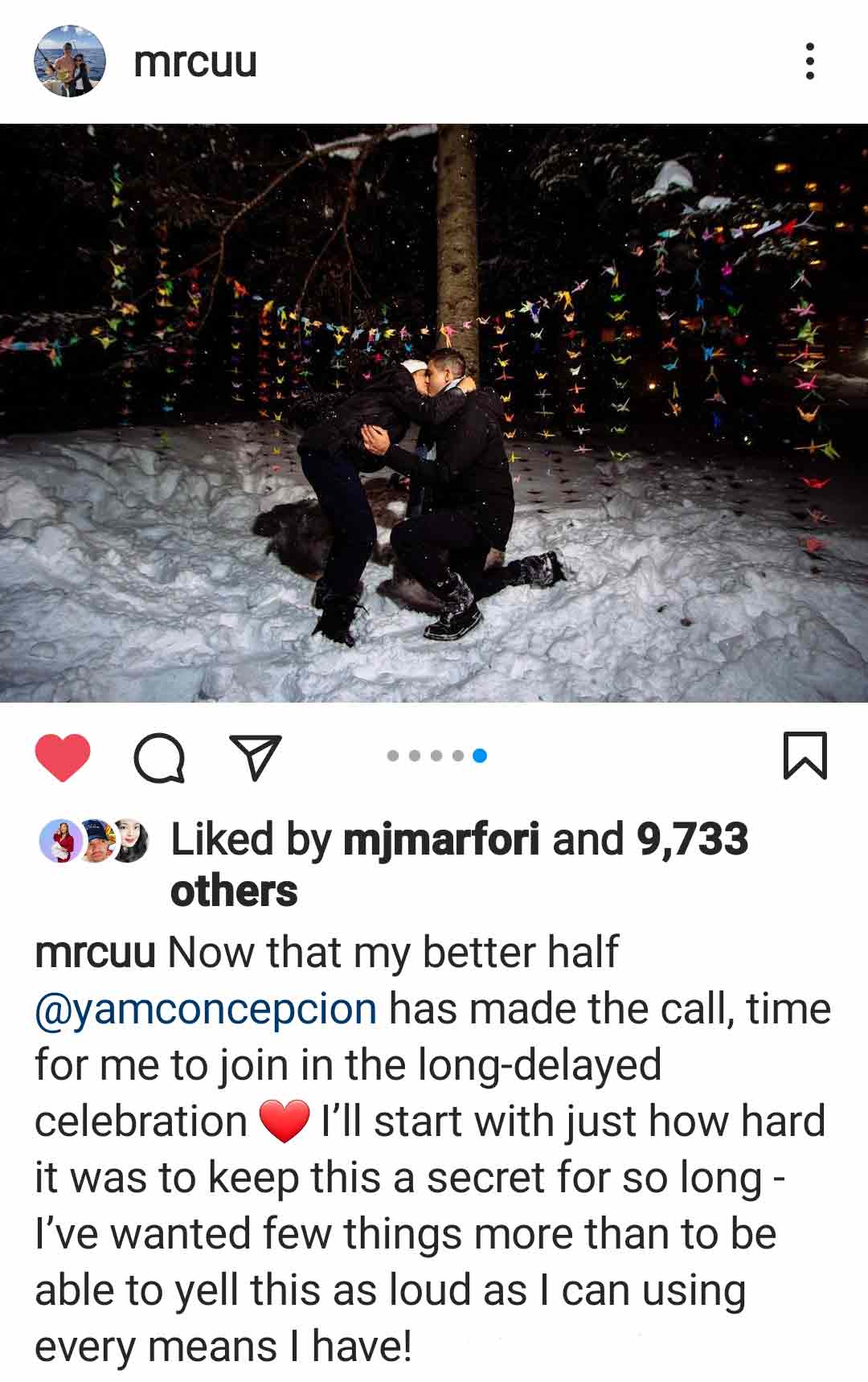 Continue reading below ↓
Recommended Videos
Yam commented on Miguel's post, "The memory feels so fresh. I can still remember what that day felt like for me. I love you, my forever!!! Migaru!!!"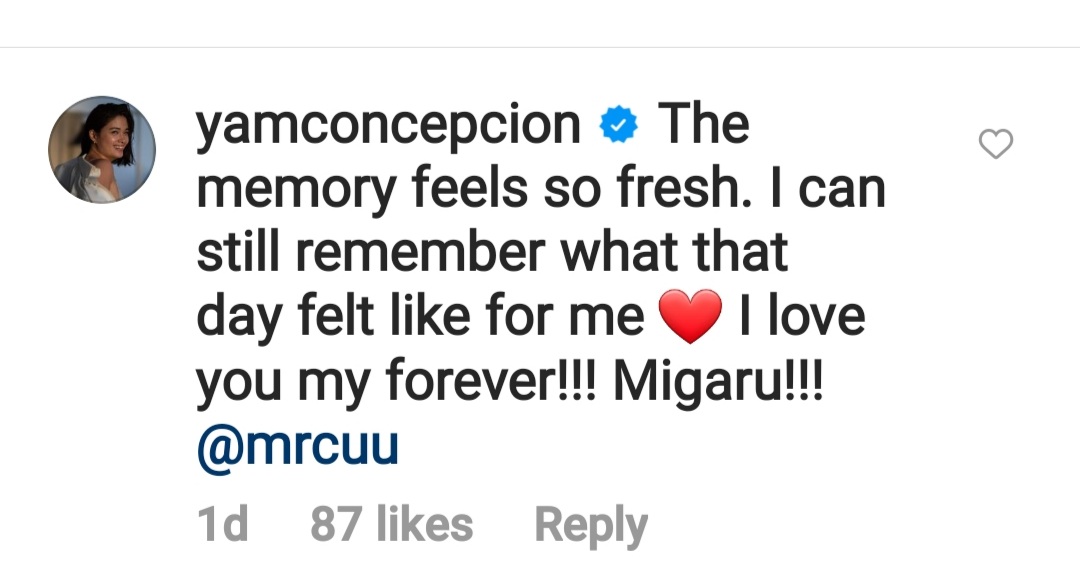 Yesterday, Yam uploaded a video on YouTube to share her engagement story. She started her 18-minute-long video by revealing her reasons for keeping the engagement under wraps. She said that in 2018, her management had projects lined up for her, so she was in "career mode." But now, having done projects like Halik (2018), Love Thy Woman (2020), and Init Sa Magdamag (2021), Yam realized it's time to prioritize her relationship with Miguel.
"He waited [for] two years and has only been very supportive and understanding of my work, my career, my individual growth. Up to this day, he still is. That will never change," Yam says of her fiance in her video.
She added that they were in an LDR for six years, and it was "no joke." So she's glad that their long-distance days are over. "We've gone through so much. I'm so happy we're finally here, that we made it through."
Honestly, it's amazing how Yam and Miguel pulled the secret off for years! But a scroll through the comments on Yam's engagement post suggests that a few celebs might have known about it. Chie Filomeno said, "YEHEEEEY NA-POST NA RIN AFTER TWO YEARS!!!!! SO HAPPY YAMSKIIII!"
Yam's Halik co-star Almira Muhlach commented, "I remember we were talking about this. So happy for you, Yam!!!"