Fifty Shades of Grey star Dakota Johnson takes on a new role as Aphrodite, the Greek goddess of love and beauty, for the Harper's Bazaar Icons shoot. For this year's concept, Harper's Bazaar Global Fashion Director Carine Roitfeld teamed up with photographer Jean-Paul Goude to transform today's icons into history's legends for the September 2015 issue. Featured celebrities chose a role they've always dreamt to portray, and Dakota had no qualms about playing a goddess.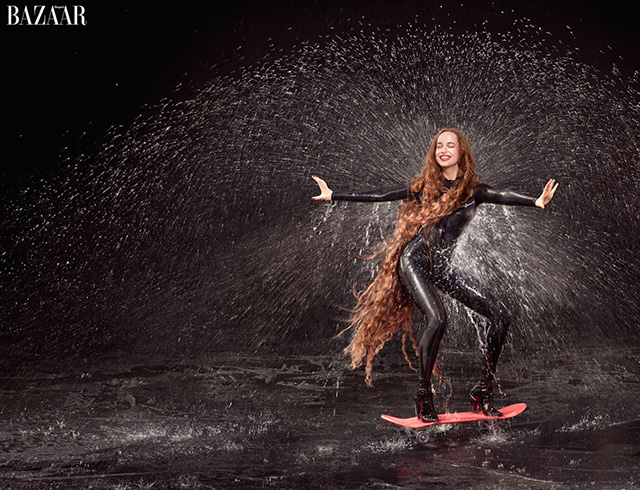 "In Greek mythology, Aphrodite is the primary image of feminine divine love. To me, she embodies the power of love and pleasure, and represents the mystery and intricacy of women," Dakota said in an interview.
Photographer Jean-Paule Goude tells Harper's Bazaar: "I thought it would be interesting to show how an established character with a strong personality might have fantasies about his [or her] image, which has nothing to do with the idea the general public has of them. For once, I didn't feel that I was imposing anything on anybody. The subject decided; I just tried to interpret their vision of themselves, the best way I could."
Some other celebs who were part of the annual Icons shoot are: Katy Perry as Elizabeth Taylor, Mariah Carey as Marie Antoinette, and Oprah Winfrey as Glinda The Good Witch.
Follow Jacinda on Twitter.
RELATED:
Jean-Paul Goude Talks Icons And Fantasies
Icons By Carine Roitfeld & Jean-Paul Goude
Continue reading below ↓
Recommended Videos