Through the centuries, sanitary napkins have evolved from bulky reusable rags to disposable cotton pads held in place with a taped belt or string. In 17th century Europe, sponges and cotton wadding were used as tampons, while menstrual pads were made from different materials such as washable oil silk, cotton fibers, wood wool, paper, and linen [via Natural Menstrual Products].
The first commercially available disposable sanitary napkins were introduced in 1888 by Johnson & Johnson, and it led to the production of different types of pads through the decades [via: Femme International]
These days, there's more to dealing with our monthly visitor than just disposable maxi pads and tampons. Some have returned to the old ways, while others are raising eyebrows with app-connected products that you place down there.
1. Reusable cloth pads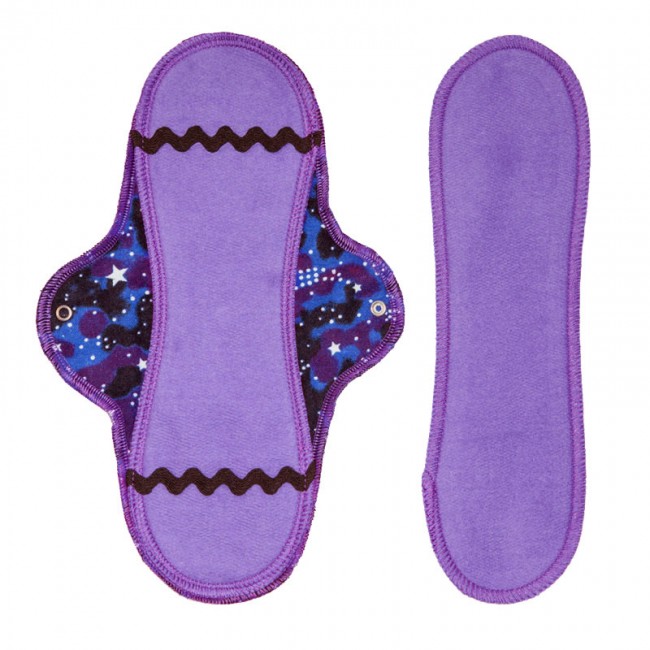 Continue reading below ↓
Recommended Videos
This reusable cloth pad from Lunapads comes with a winged reusable pad and an absorbent insert. There are plenty of colors and patterns to choose from.
According to GladRags, the average woman will use 12,000 to 16,000 disposable pads, pantyliners, and tampons in her lifetime, which is why they advocate the use of eco-friendly period products. In the olden times, girls used old folded cloths to collect menstrual flow, and these rags would be washed and reused. Today's version of cloth pads is more versatile. In the Philippines, you can purchase washable and reusable cloth pads from Chill's, The Chipper, The Eco Baby Boutique, Veezes Closet, Earth Baby, and Green Pads. They're shaped like long maxi pads, but with wings that snap around the gusset of your underwear—no adhesive necessary.
2. Menstrual cups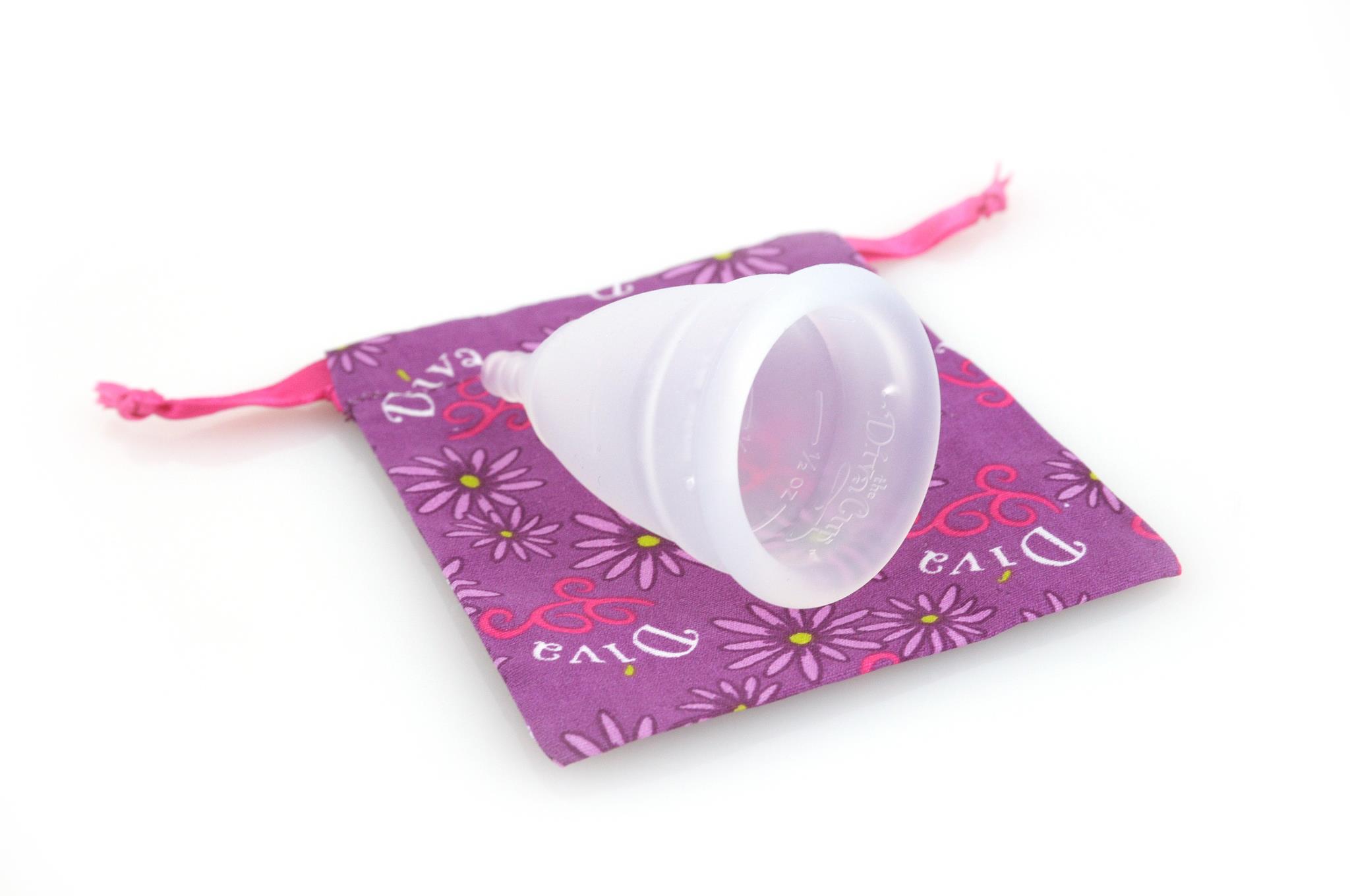 The Diva Cup, one of the many menstrual cup brands available around the world.
This small, flexible cup is made of silicone or TPE (thermoplastic elastomer) and is inserted inside the vagina to collect your menstrual flow. It's reusable and free from chemicals, bleach, or fibers usually found in disposable pads and tampons. A cup can hold three times more than a tampon, so you don't have to change it as frequently. It may seem daunting at first, but there are plenty of instructional videos online to help you get the hang of it. The menstrual cup has actually been around for decades, but the Philippine market has just started embracing it. Check out Mamaway and Mama.Baby.Love if you'd like to make the switch from pads to cups. Prices range from P1,300 to P1,800 each, but it will save you money in the long run.
3. Smart cup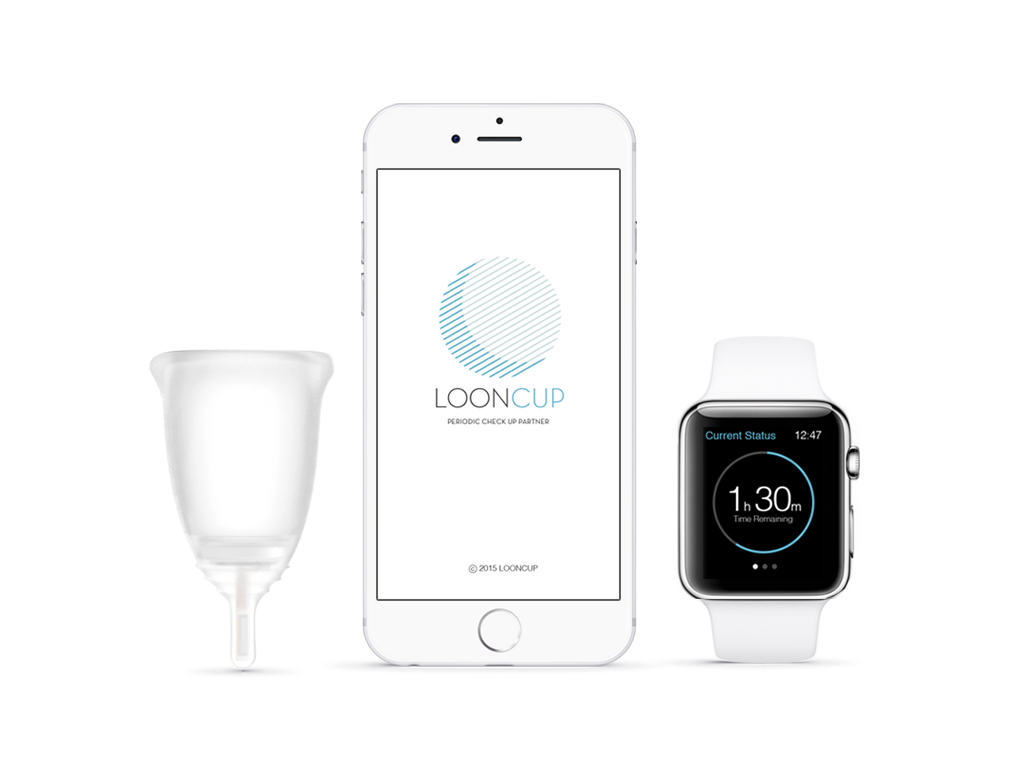 Lo and behold, the world's first smart menstrual cup! 
There's a regular menstrual cup, and then there's Looncup, "the world's first smart menstrual cup." It's just like any other menstrual? cup, but it has a sensor, battery, and a little antenna that syncs to an app on your phone or Apple Watch. The app tracks your fluid volume and fluid color, analyzes your menstrual cycles, and will remind you when it's time to refresh. The company assures that it's latex-free, toxin-free, hypoallergenic, and that the antenna doesn't go directly inside your vajayjay. Their Kickstarter project started in September this year, but as of November, the Looncup raised enough funds to start the commercial manufacture.
4. Organic tampons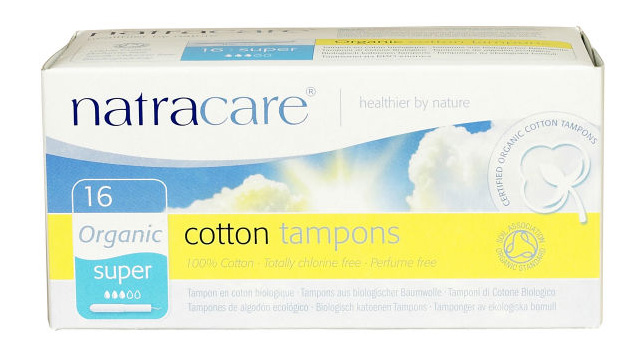 Natra Care organic cotton tampons, P560 for a pack of 16
Don't panic, it's organic! For those who are scared of getting Toxic Shock Syndrome (TSS) caused by a retained tampon or IUD, you can still wear your tampons during your period—just go for the organic, albeit more expensive kind. Jessica Alba's Honest company just launched organic cotton tampons this year. In the Philippines, we found Natra Care organic tampons online at EssLiv for P560 per pack of 16.
5. Sea sponges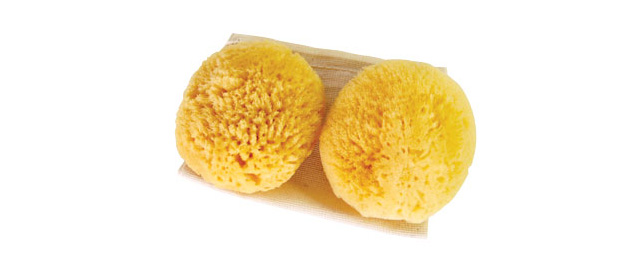 Would you stuff this into your V?
An alternative to the tampon is an actual sea sponge that you put inside your vagina to absorb the flow. Just clean and pre-moisten the sponge, squeeze it into a smaller ball, and gently push it into place. It will expand near the cervix area to collect the flow until it's full, at which point you pull it out to rinse and reuse as needed. You'll know it's time to take it out when it gets heavier and slightly descends. Like a tampon, it needs to be changed every 4-6 hours. We found some in The Period Store and GladRags, and they come in different sizes depending on the—um—space you have in your V.
6. Reusable tampons
There aren't many available online or in stores, because studies show that they are most likely to cause TSS than disposable tampons. This blog suggests you make your own reusable tampons by rolling up cotton baby socks or sewing one out of organic cotton materials.
7. Period-proof underwear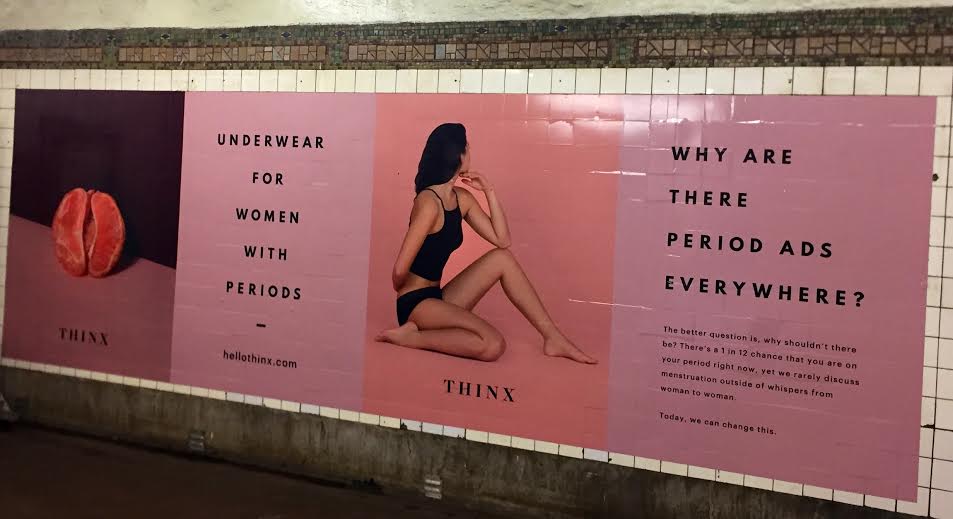 Witty advertising from Thinx. Photo from fb.com/SheTHINX.
If you're constantly worried about stains and overflow, try "period panties" created by Thinx. These panties will absorb any emergency leaks from your disposable maxi pads and tampons. There's no need to use an extra layer of pantyliner as this moisture-wicking, extra absorbent undie will do the job. And no, it's not the granny panty type! You can choose from stylish cuts like hiphugger, sporty, boy shorts, cheeky, and thong.
Visit Kate on KateWasHere.com and follow her on Instagram  and Twitter.