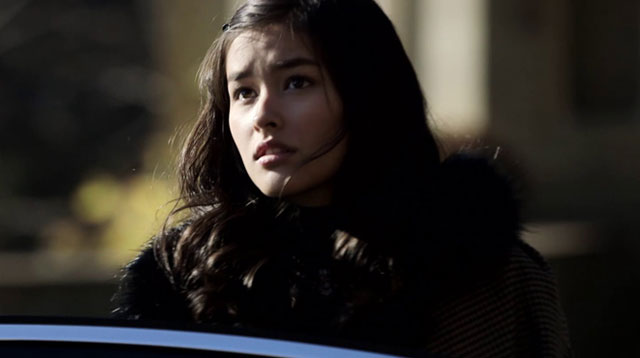 Dolce Amore/ABS-CBN Entertainment
1. You never had to deal with anyone stealing your clothes.
You never had to hide your favorite summer dress because no one's gonna "borrow" it anyway. What is yours is YOURS! 
2. Your best friend becomes your sister by choice.
Sleepovers are always fun because you can be open about anything and everything without worrying whether or not she'll tell on your parents. Like that one time you pretended to be sick just because you didn't review for that Bio exam lol.
3. You only do YOU.
You never have to compete with siblings. You wanna pursue ballet? Sure. You wanna go to med school? Do it! All you need to do is focus on doing what you do best without worrying about being as good or better as ate or kuya.
Continue reading below ↓
Recommended Videos
4. You don't own hand-me-downs.
You always have a reason to go shopping because most of your clothes don't fit you anymore. BUT that's just an excuse, of course. You really just want new clothes, TBH. #sorrynotsorry
5. You are the favorite child.
6. You're comfortable being alone.
Having a wild imagination comes handy when you're an only child. Lonely days at home mean playing pretend games with your Barbie or making up random adventures with Harry Potter and Hermione. It sounds crazy now, but it was So Much Fun before!
7. But you also LOVE hanging out with big families.
You're super thankful for ninang Vicky for always inviting you to their family outings, because you get to see Gab, Rap, Celene and Sheen, aka you childhood squad. The adults go crazy 'cause of all the noise you guys make, but it only adds up to the fun! Sorry ninang! Hihi!
8. There is NO sibling drama.
"Stop using my clothes! Lumuluwag!!!" Or, "Hiniram mo din kaya damit ko last time!" Petty sibling fights just never happen with because you don't have anyone to fight with. Lucky you!
9. You grow up to be a responsible and independent adult.
You don't have an ate or kuya, so you learn everything on your own. *hair flip*
10. Your parents are also your BFFs.
They were your very first friends! Your parents are so cool, they hang out with your barkada at home because that's how chill they are!