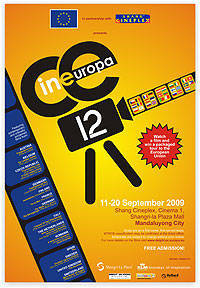 There's nothing to lose from trying non-mainstream international flicks once in a while, so why not catch at least one of the films in
Cine Europa
's lineup for its 12th year? Hey, it's free!
The annual festival of European films opens to the public on
September 11 at the Shang Cineplex in Shangri-La Plaza Mall
, Mandaluyong City.
Cinema Tip:
Fall in line at least an hour before a film's schedule, as the ticket booth starts giving away tickets 30 minutes before screening. Be sure to
fill up surveys and raffle tickets after every film so you'll get a shot at going to Europe for free
!
Check out synopses and schedules of this year's films on the next page. Schedules are subject to change without prior notice.[nextpage]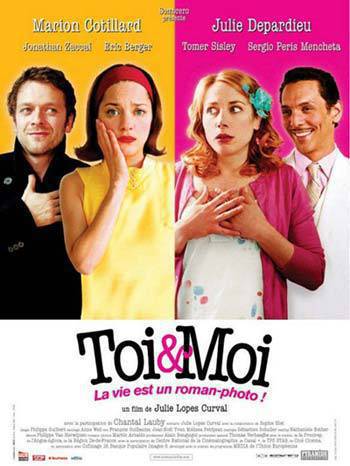 Zoo Rangers In South America
(Zoop In Zuid Amerika), The Netherlands
Two groups of Zoo Rangers are tasked to find an extremely rare species of butterfly in South America. The hunt, of course, is not complete without crocodiles, tarantulas, apes, stampeding cattle, and an underground criminal plot that threatens to destroy the entire South American rain forest.
Catch it:
12PM, September 15; 2:30PM, September 20
The Last Summer
(Da Laatste Zomer), Belgium
Four 17-year-old boys lose their innocence on their last summer together. Friendships are put to the test when one of them hides a mysterious girl from her drunken and violent father.
Catch it:
7:30PM, September 11
The Wave (Die Welle), Germany
Based on a novel by Todd Strassers,
The Wave
is the story of a high school teacher (Jurgen Vogel) who demonstrates what life is like under a dictatorship. But things go out of hand when he forms a social unit with a life of its own.
Catch it:
2PM, September 17
You And Me (Toi Et Moi), France
Ariane (Julie Depardieu) exaggerates her and her sister Lena's (Marion Cotillard) love affairs for her magazine,
Toi Et Moi.
In real life, she clings to Farid (Tomer Sisley) who hardly cares for her, while Lena is bored with her companion, Francois (Eric Berger). Between real life and glossy magazine stories, will the sisters break free from their blah tales and find true love?
Catch it:
12PM, September 12; 4:30PM, September 14; 12PM, September 17; 12PM, September 19, 7PM
The Guy In The Grave Next Door (Grabben I Graven Bredvid), Sweden
Desiree (Elisabeth Carlsson), a librarian, meets Benny, a farmer, when she visits her late husband's grave. In spite of their initial differences, the two fall passionately in love--until Benny asks Desiree to move in with him.
Catch it:
6:30PM, September 15; 2PM, September 18[nextpage]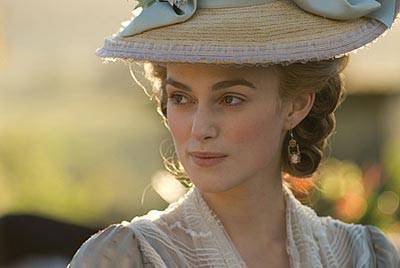 The Duchess, United Kingdom
Beloved by a nation but betrayed by her husband (Ralph Fiennes), Duchess Georgiana Cavendish (Keira Knightley) falls in love with Charles Grey (Dominic Cooper), a young politician. Despite the Duke's ongoing affair with her best friend Lady Bess (Hayley Atwell), he threatens to take away Georgiana's children and destroy Charles' career.
Catch it:
12PM, September 16; 6:30PM, September 18
The Blind Flyers (Die Blindganger), Germany
Best friends Marie (Ricarda Ramunke) and Inga (Maria Rother) audition for a school band to get into a TV show. The two are just like typical music-loving teenagers, except for one thing: they are both blind.
Catch it:
6:30PM, September 14; 9PM, September 19
The Demons Of St. Petersburg (I Demoni Di San Pietroburgo), Italy
While working on a new novel under great pressure, Fyodor Mikhailovich Dostoevsky (Miki Manojlovic) starts a desperate search for a terrorist group responsible for the death of a member of the Imperial family.
Catch it:
4:30PM, September 12; 8:30PM, September 14; 4:30PM, September 17; 12PM, September 20
Rec (Spain)
In one of her late-night television reports, Angela Vidal (Manuela Velasco) and her cameraman, Pablo (Pablo Rosso) follow a team of firefighters who answer a call from an apartment building. What follows is a night that none of them will forget.
Catch it:
12PM, September 13; 4:45PM, September 15; 12PM, September 18; 7:30PM, September 20
Sundays On Leave (E Pericoloso Sporgersi), Romania
Cristina (Nathalie Bonnifay) wants to marry her soldier boyfriend before she agrees to have sex with him. Her problems get even more interesting when she becomes involved with a rebellious actor.
Catch it:
9:30PM, September 12; 9:30PM, September 17[nextpage]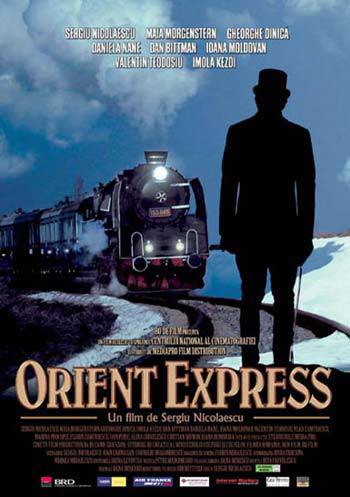 Orient Express, Romania
Prince Andrei Morudzi (Sergu Nicolaescu) just wants to retire to his castle in Romania. Try as he might to distance himself from the locals, however, he can't help but play a role in their humble existence.
Catch it:
2:15PM, September 15; 4:45PM, September 20
Rascals On The Road (Mien Name Ist Eugen), Switzerland
Four young rascals go on a journey to the Italian-speaking part of Switzerland. Pursued by worried parents, peasants, and policemen, the four boys strengthen their friendship and enter into a bond that rivals that of the Swiss Confederation: "We shall stand united as a people of brats..."
Catch it:
2PM, September 13; 8:30PM, September 15; 4PM, September 18; 9:30PM, September 20
Just Another Love Story (Kaerlighed Pa Film), Denmark
Jonas's (Anders Berthelsen) ordinary life takes an unexpected turn when he causes Julia's (Rebeckha Hemse) car to crash. When she wakes up, Julia mistakes Jonas for her new exotic boyfriend Sebastian.
Catch it:
2:30PM, September 11; 12PM, September 14; 7PM, September 16; 2:30PM, September 19
Give The Devil His Due (S Certy Nejsou Zerty), Czech Republic
Forced by his stepmother to leave home, Peter (Vladimir Diouhy) falls in love with a princess after he rescues her and his sister from their rampaging horses. His journey continues to take unexpected turns when he runs into a devil who was sent to bring his stepmother to hell.
Catch it:
5PM, September 11; 4:30PM, September 16; 12PM, September 19[nextpage]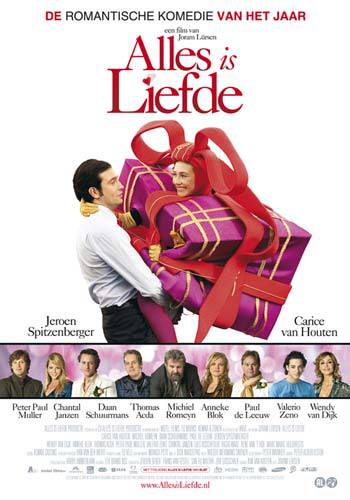 A
ll Is Love (Alles Is Liefde), The Netherlands
The Netherlands' take on
Love Actually
links little love stories involving a woman who hooks up with a teenager after she is betrayed by her husband, a prince from the Dutch royal family, an undertaker, and a lifeguard. It's up to Jan (Michiel Romeyn) to make sure that love truly conquers these little affairs.
Catch it:
7PM, September 12; 7PM, September 17
Dark Blue World (Tmavodry Svet), Czech Republic

As Germany invades Czechoslovakia, war prisoner Franta (Ondrej Vetchy) falls in love with Karel (Tara Fitzgerald), whose husband is missing. How will their relationship end when the war ends?
Catch it:
9:30PM, September 13
Free To Leave (Freigesprochen), Austria

Husband and wife Thomas (Frank Giering) and Hanni (Corinna Harfouch) and lovers Anna (Lavinia Wilson) and Ferdinand (Robert Stadlober) live in bliss until one kiss changes their lives.
Catch it:
12PM, September 11; 7PM, September 13; 9PM, September 18
Christmas Story (Joulutarina), Finland
Wondering how Santa Claus started his tradition of giving away Christmas presents? This wonderful tale tells it all.
Catch it:
9:30PM, September 11; 5PM, September 19
Continue reading below ↓
Recommended Videos