Speaking of setbacks, what comes to mind next are boo-boos. You know, the kind that leave you dumbfounded and embarrassed beyond words (and if you say anything afterwards, it gets even worse).
I couldn't help but chuckle when I read Cosmo staffer
Beam Mariano
's post,
"Keeping Things to Myself,"
wherein she talks about embarrassing herself at a recent shoot with a famous model. I could totally relate: I've had my share of mortifying moments, so many that I can't recall all of them.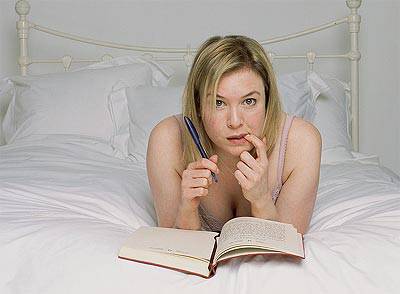 To this day I'm still learning how to deal with boo-boos. I wish I could say that once you've had several, it's easier to get past any that follow. Unfortunately, each one is so unique, and you never know what to expect or how to make light of every situation. The best strategy, therefore, is to
move on and have a good laugh
, and hopefully
develop the pulse to distinguish when to speak up and when to keep mum
.
I'm more inclined to speak my mind and that's why I've managed to put my foot in my mouth many, many times. Here are some memorable ones. Brace yourself.
[readmore]

The Blind Date
When Cosmo started a blind date section years ago, then editor
Myrza Sison
asked me to participate in exchange for a fun night out with free dinner and dessert. I gladly obliged--I didn't mind meeting this new person (I was fresh out of a breakup) and was friends with the photographer who was going to follow us around on our date. The guy turned out to be nice, well-mannered, and cute. In the car, we exchanged info on our work, likes and dislikes, and so forth. I kept saying "I looove dessert. I love dessert so much that I gave up meat so I could eat more of it."
We had a great dinner, and when it was time to order dessert, he wanted to order an exotic coffee-based cake from the menu. But I insisted on something more homey and sweet: chocolate mousse. He agreed, so we had these lovely morsels served on a plate. Since we were stuffed, we couldn't finish the whole thing so I nudged him to bring it home, to which he politely declined. I kept urging, "Bring it home to your little sister, she'll love it. Here, let me call the waiter." So we bid each other
adieu
and off he went, clutching a small brown paperbag.
The next day at work, an editor friend asked how the date went. I said it went great, it was more of a shoot than a real blind date, but I had a nice time and dinner. And then she said:
"You know his family owns Red Ribbon, right?"
"What?! I kept going on and on and on about dessert! He must think I was
nagpaparinig
. What if he thinks I wanted gift checks or something?! Oh no...and the chocolate mousse! No wonder he didn't want to bring it home, he must be so sick of chocolate mousse, of all things!"
Resort Retort
I was in a big car with some new friends, who were more like
gimik
friends at the time so we weren't that close. One of them brought up the idea of going to the beach, and everyone agreed.
"Let's go to Bataan," the guy in the front seat suggested.
"In Montemar?" I asked.
"Yup."
"Oh! I don't want to go there," I said, and continued (in a single breath), "I've been there twice, for shoots. The first time was great, but the second time, the food wasn't that great and the service was bad."
Guess what? Front seat guy turned out to be one of the owners and shareholders of the resort. I think I ended up saying something polite and feeble and
palpak
like, "Oh, but um, I would still go back if it's with you guys..."
Now, imagine the same scenario, different setting, involving a person whose family produced Blu Skies crackers. And this is what I said before finding out the former:
"Oh, you shouldn't eat Blu Skies crackers. My friend says they contain marine fat, like animal lard, and it's BAD for you."
Otap
When I was a teenager, my cousins and I lived in the same house (with their parents) and we were like siblings. My cousin, Jacque--who was more like a big sister--was particularly gorgeous and always had suitors. Her little brother and I benefitted from the gifts her admirers would send over. One evening, as she was getting ready, I was in the dining room eating Otap [a flaky sugary biscuit like Elephant Ears] while waiting for all of us to go out to dinner. Her suitor was also waiting downstairs. While making small talk and munching--obviously enjoying every bite--I exclaimed:
"Oh! You MUST try these! They're Otap from Cebu, they're YUMMY! They're different from regular Otap. Here, try them."
I think you all know the conclusion to this story.
Mariel Chua is the former beauty editor of Cosmopolitan Magazine Philippines. Visit her personal blog at http://nyminutenow.com.
ADVERTISMENT - CONTINUE READING BELOW ↓