Need to start building your nest egg? Or perhaps you need a convenient way to store, receive, and transfer funds? A savings account can be a great tool for this, but if you've never opened one before, you may be at a loss for things to consider.
Keep reading for a step-by-step guide on how to choose a bank then open a savings account with your bank of choice.
Decide what you need your savings account for.
You might be thinking, "well, savings, duh!" but there are a few factors to consider apart from the need to stash your cash someplace secure where it will earn interest.
If you are trying to save for a rainy day and do not want to be able to access your funds any time you get the impulse to buy something, you may actually want to consider if it's a savings account you want to open at all—other options, such as time deposits, mutual funds, and more, would provide a higher yield than a savings account. Most regular savings accounts carry an interest rate that is lower than the rate of inflation, so if you are hoping to save for the future, you'll want something that helps you grow your funds. If you want limited accessibility so you are not tempted to withdraw anytime you find yourself a little short on cash, you may want to consider getting a passbook savings account instead of the more common ATM and/or debit card savings account.
ADVERTISMENT - CONTINUE READING BELOW ↓
Apart from saving money, you may also be looking for a convenient way to receive and transfer funds. Some banks offer convenient options for mobile and online banking, which might be very important to you. Others offer affiliated products like e-banking cards and other types of debit cards (including some that double as beep™ cards for public transport and more), which are easier to reload when you have savings accounts with those banks.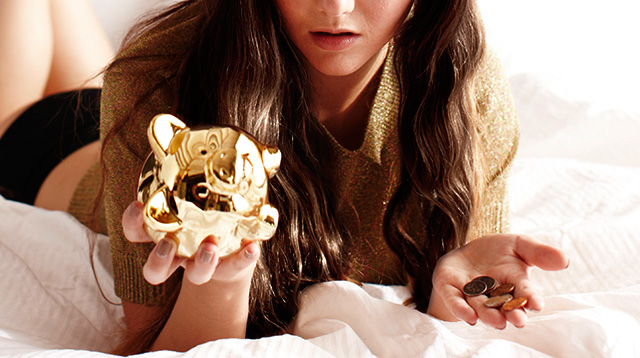 ADVERTISMENT - CONTINUE READING BELOW ↓
Recommended Videos
Choose a bank.
Once you have determined what you would like to be able to do with your savings account, start looking into a bank. Below are a few questions you should ask yourself:
Which banks have branches closest to me?
Note that finding a bank with a branch close to both your home and your office or school would be ideal, rather than just one or the other. For one thing, it's a good idea to have it accessible even if you move homes or jobs.
What are the normal banking hours for the branches convenient to me?
While most banks are open from Mondays to Fridays, 9 a.m. until 3 to 5 p.m., make sure to check the hours for the branches near you. If you have class or work in the afternoons, for example, having a bank that closes at 3 p.m. might be difficult for you. Also, some banks have specific branches (often mall branches) that are open on Saturdays and until 6 or 7 p.m. If this is a factor for you, a quick check of branch listings should help you determine which bank works best.
Which banks offer the services and products I want to use?
All major banks offer both ATM and passbook savings accounts. However, when it comes to mobile or internet access, not all banks' facilities are created equal. If these are a factor for you, do some research to find out what problems you might run into or benefits you can reap from opening account with a particular bank. Another thing to consider is travel: if you are often in the province or like to travel abroad a lot, research will easily help you determine which banks make accessing your money as pain-free as possible.
Where do my family and friends do their banking?
If you feel you might transfer money between family members and friends (or ask them to make some deposits for you) on a regular basis, it's a good idea to open an account at a bank you have in common with as many of them as possible.
Where do I already have an account, such as a payroll or checking account?
The convenience of in-bank account-to-account transfer doesn't just work for friends and family; if you have other types of accounts, you may also want to be able to move money around between your different bank accounts.

To learn more about the major banks you are considering, visit their website and look up their products and services. Also discuss the pros and cons of different banks among your friends and families.
ADVERTISMENT - CONTINUE READING BELOW ↓
Find out the bank's requirements for opening an account.
While the specific processes and forms for opening a savings account will vary from bank to bank, a few standard requirements are common to all. These are:
One to two valid IDs with your photo on them (government-issued IDs like your driver's license, passport, SSS card, voter's ID, etc. are preferred, but many banks also accept school or company IDs as well)—it's a good idea to come with one or two photocopies of these IDs just in case, even though many banks have in-branch photocopiers or scanners
At least two ID pictures (1x1 or 2x2, depending on the bank)—while some banks use in-branch cameras for this purpose nowadays, it doesn't hurt to be prepared in case you'll be asked for photos.
Accomplished information forms, signature card, and conditions contract, provided by the bank
Initial deposit amount (varies per bank and per type of account)
ADVERTISMENT - CONTINUE READING BELOW ↓
For specific requirements (and, in some cases, to download a new account application form), visit the website for the bank of your choice. Below are top five banks in the country based on total assets, according to the Banko Sentral ng Pilipinas (BSP):

Go to the bank and see a New Accounts officer.
Large banks will have dedicated New Accounts officers, while smaller ones may have one counter for all non-teller business. You can ask the guard upon arriving for assistance; you may need to retrieve a priority number at larger banks.
Note that, if the information form for the bank of your choice is available online, you may want to download and accomplish this and bring printed copies with you to speed up the process of opening your account.
ADVERTISMENT - CONTINUE READING BELOW ↓
Fill out the necessary forms and submit your requirements.
This process will go fairly quickly if you already have duly accomplished information forms and complete requirements. If you would like to have mobile or internet banking access, ask the bank officer about the necessary steps to set this up.
Pick up your ATM card or passbook.
In most, if not all, cases, the banks will not be able to issue your ATM or debit card or your passbook immediately upon submission of requirements. Find out when these will be available and come back to pick these up on the specified date. When you do, bring an ID for verification purposes.
ATM or debit cards will need to be activated, usually via ATM. Your bank will provide you with instructions for doing this when you pick up your card.
Set up your mobile or internet banking access.
Many banks with mobile or internet banking services will allow you to set this up when you open your account; however, there will normally be a final step required for activation which will involve using your card at an ATM. Once you have your card, follow the instructions indicated by your bank to activate your mobile or internet access.
ADVERTISMENT - CONTINUE READING BELOW ↓
Once you have accomplished the steps above, you should have no problems accessing your new savings account! Happy banking!
EXPLORE COSMO