A steady stream of sunlight follows after Candy magazine editor-in-chief Marla Miniano welcomes us inside her 30th-floor condo unit. A modest space of white walls and vibrant details, the 29-year-old's one-bedroom home reflects its owner's personality even before she starts talking about the inspiration behind each piece.
A magenta couch that matches Marla's now purple-dyed bob stands out against the white surroundings. The Instax photos on the walls showcase her friends and travels. Resting on a dark chocolate wooden dresser is a cartoon poster of Eternal Sunshine of the Spotless Mind that also works as a magnetic pinboard. You'll find a pretty photo of Marla with her boyfriend, along with saved tickets from a play.

More trinkets scattered around the room: flowers by the window, a fishbowl filled with cute plastic toys, and a purple Aztec rug. Her books, which are neatly stacked around the room, are a natural décor for any writer's home.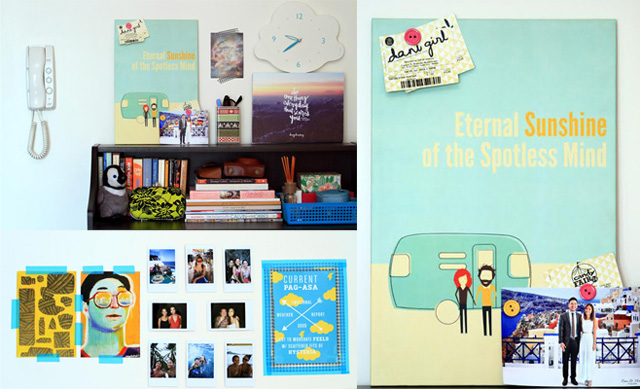 Editing Candy magazine, attending events, coordinating with publishers and advertisers, plus doing her personal writing on the side keep Marla's schedule packed, but she still manages to keep her home tidy—perhaps it was the training she got from living independently since college. 
"Nobody will clean up after you or share expenses with you—the fun parts are yours alone, [and] so are the tricky parts," she shares. "Sole ownership of household chores and bills payment is a great exercise in responsibility and an excellent character-shaper."

For the Every Girl's Guide series author, being on top of things is about accomplishing as much as you can in a day, but not beating yourself up if some tasks can wait until tomorrow. If anything, living alone has also taught her to take care of herself, which makes it easier for her to care for other people, too.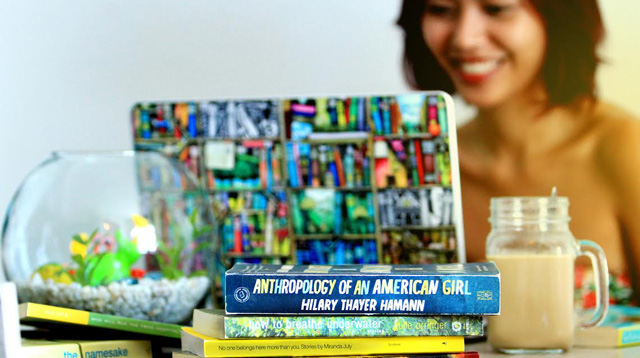 She highly recommends taking that brave step and leaving the nest because it is "great training for bigger milestones—like committing to building a home with a partner." 

She says, "Knowing that you don't answer to anybody but yourself is quite rewarding. [You'll know this] the moment you drink juice straight from the carton at midnight, in your underwear, with face mask on!"

Marla's Favorite Things

Continue reading below ↓
Recommended Videos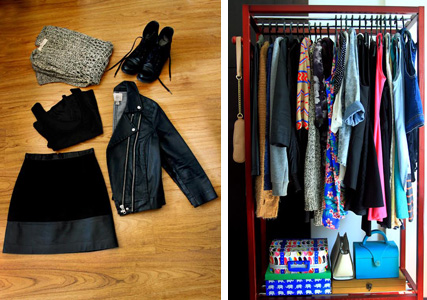 On her wardrobe: "These are five things I wear more often than I probably should: my black velvet dress, black leather and suede skirt, black motorcycle jacket, black lace-up boots, and a gray speckled knit cardigan that's oversized in all the right ways."

She tries to inject more color in her outfits, which is apparent in her rack of colorful jackets and dresses.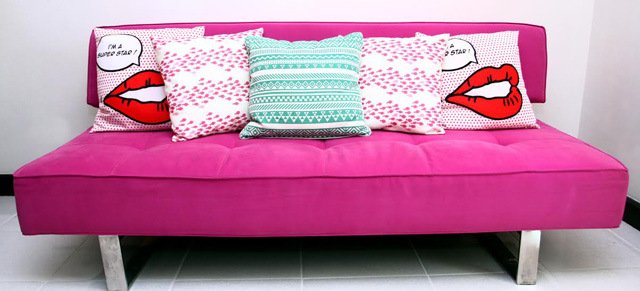 On her magenta couch:  "It's an impulse buy, but I can't be any happier with it. It's cheerful and pretty, and very Candy!"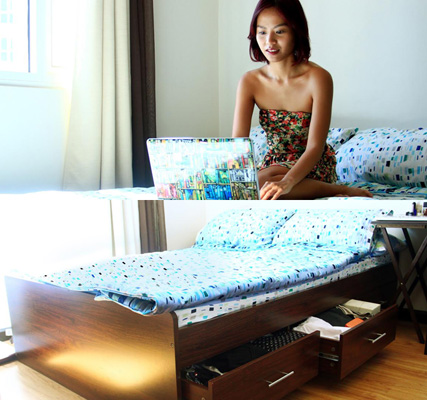 On an item she most invested on—her bed: "It's the perfect size and has built-in drawers, which I really wanted."

Marla also talks about her bed's dual purpose (and while doing so, confesses)—"I've always had the terrible habit of writing in bed. One day I'll probably sleep-tweet a bunch of nonsense, or end up falling asleep on my keyboard and deleting an entire story!"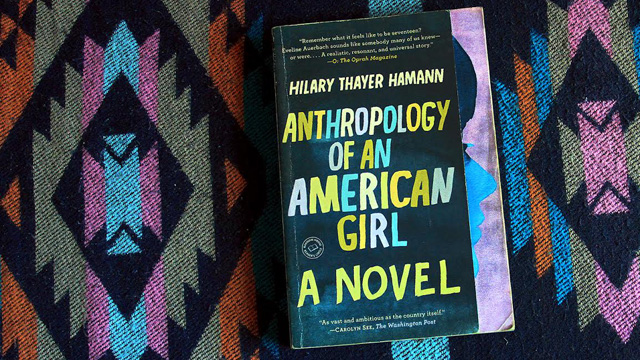 On her favorite book, Anthropology of an American Girl by Hilary Thayer Hamann: "I love how this book doesn't trivialize a teen girl's life. It's raw, brilliant, and bitingly honest, and the tone is something you rarely see in novels written for young people. This book didn't just change the way I write, it also changed my perspective on love and romantic relationships."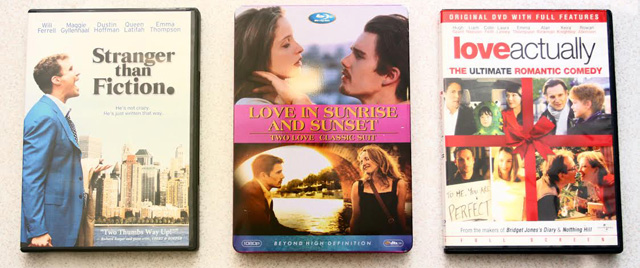 On her top three favorite movies in her DVD collection: "Love Actually is my holiday staple, the Before Sunrise/Sunset/Midnight trilogy has the best dialogue, and Stranger Than Fiction is the sweet, sad, quirky kind of story I want to be able to write someday."

Follow Abby on Twitter and Instagram.