I wish I could tell you that instant noodles belong in my past, back when I was too broke to afford real food and too busy to experiment in the kitchen. I was that college kid who heated dried, processed noodles in between classes just so I wouldn't be delirious from hunger.
But, even as an adult, despite the fact that it has practically no nutritional value, I still thoroughly enjoy it—especially in this weather. 
Nissin has blessed ramen lovers everywhere with their new All-In Noodles series. According to Sora News 24, "each packet of instant ramen includes over a third of the body's daily requirements for 13 different vitamins, 13 minerals, protein, and dietary fiber." Sounds too good to be true? Apparently, these noodles contain 40 percent less carbs compared to other ramen because of its "nutrient-packed core with a standard noodle coating."
There are the plain noodles, which is recommended if you want to use all your favorite toppings and flavors. Its cooking time is around four minutes.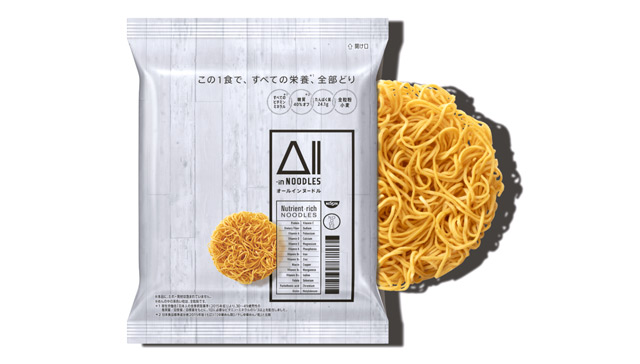 Continue reading below ↓
Recommended Videos
But they also offer the noodles in a cup version, which comes in three flavors: Abura Ramen, Tom Yum, and Tantan. The Abura Ramen is flavored with spicy rayu oil, chashu pork, and green onions. As the name suggests, Tom Yum is Thai-inspired and is made with lemongrass, coconut milk, and cilantro. And the Tantan is all about the spice, thanks to its main ingredient: Szechuan pepper. All three cups will need six minutes of patience before it's perfectly cooked. 

The plain noodles are priced at 400 yen (P198) and each cup costs 600 yen (P297), but you can buy them in bundles via the website. Shipping starts on August 19. 
Source: Sora News 24
Follow Ysa on Instagram.