Skip the heavy traffic on February 14, and order your meal ahead of time. The best part? You can wear your sexiest lingerie to dinner, and have a head start on sexytime just as dessert is about to start.
STARTER:

 Cheese, ham, grapes, and crackers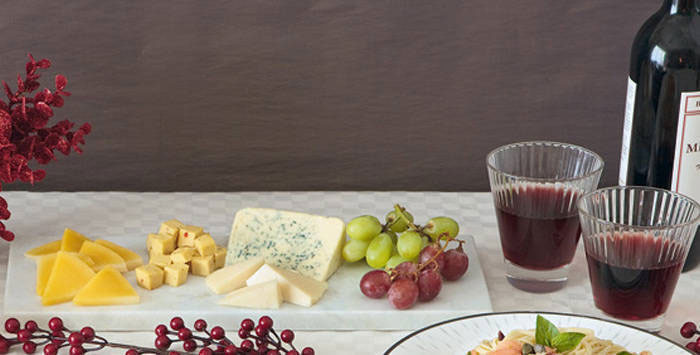 Photo: yummy.ph
Need an excuse to feed each other? A cheese plate is the simplest but fanciest way to do it. If you want to assemble your own, Rustan's sells a good variety of cheeses per 100 grams, which is the perfect portion size to create a spread: Brie (P215), Edam (P132), Feta (P82.50), Gouda (P122.90), Gruyere (160.20), and Grana Padano (P164). Grapes (P150 to P250) provide a sweet balance to the richness of cheese, while crackers add a crunchy contrast. Try Townhouse's Pita Oven-baked Sea Salt Crackers (P250) available at The Food Bin.

Or, get a ready tray at El Cirkulo Café for P1,059.

Click here for a list of Rustan's Fresh branches. The Food Bin is at Katipunan Extension, Quezon City (behind Wham!). El Cirkulo is at the G/F of the Milkyway Building, 900 Arnaiz Avenue corner Paseo de Roxas, Makati City (810-8735, 810-2763).

MAIN:

Spanish Chorizo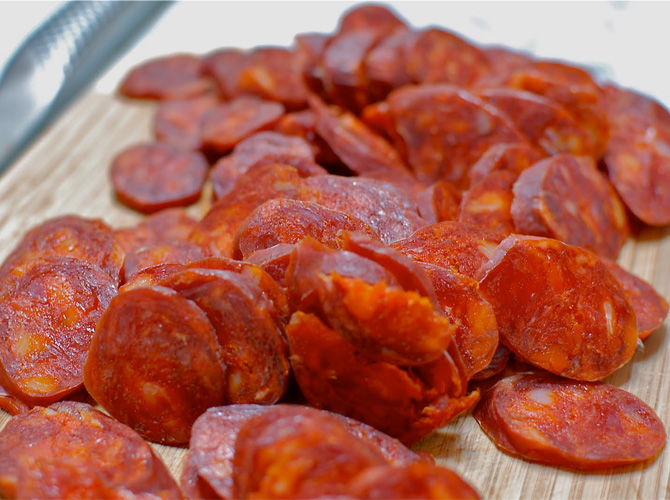 Continue reading below ↓
Recommended Videos
Photo: myhotellife.blogspot.com
Add some caliente to your night with the delightful salty-peppery flavor of authentic chorizos. The Food Bin has great chorizos (P350/pack); they have the same supplier as Spanish haven Barcino (with chorizos priced a little over P500). Preparation is as simple as flash frying.

The Food Bin is at Katipunan Extension, Quezon City (behind Wham!).
Certo! Ravioli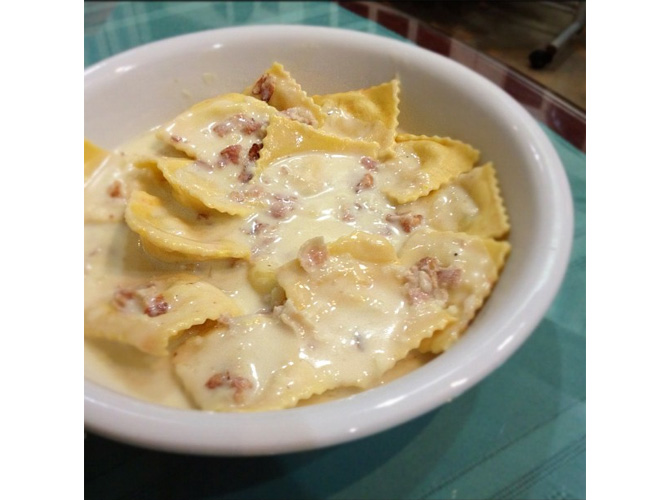 Photo: Sasha Lim Uy
Whip up a romantic Italian meal at home with zero effort. Certo!'s ravioli, available at The Wafflerie, is preservative-free and handmade fresh using the finest ingredients. Empty the frozen pack in a pot of boiling water and cook for about five minutes. Strain out the excess liquid then pour the sauce over the pasta. Must-try flavors are Mushroom with Bacon Cream Sauce (P165) and Ragu Bolognese with Tomato Sauce (P185). Tip: you can even dice some chorizos to add as extra topping.

The Wafflerie by Pegi's is at 333 P. Guevara Street, San Juan City.

Beef Belly Roast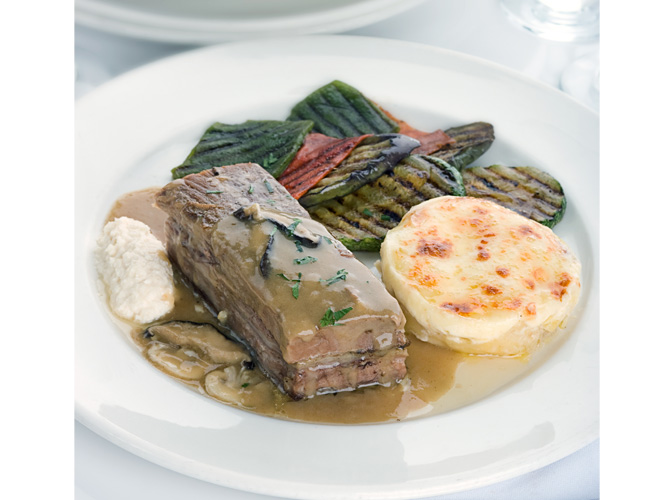 Photo: Courtesy of Bizu
Bizu slow-roasts its USDA beef belly for 10 hours, but for you, it'll be effortless (at P655). The beef is a sensorial experience on its own: melt in your mouth, and served with a delectable mushroom sauce, grilled veggies, horseradish, and potato gratin.

The Belly Roast is also available in large orders (P3,900/1.5 kilograms). Visit Bizu's Facebook page for a list of Bizu branches.

DESSERT:

Hot fudge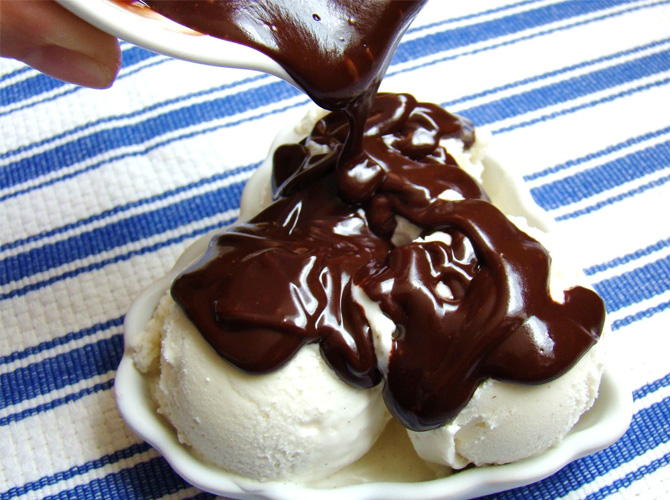 Photo: shaunasever.com

Ice cream is old hat, but coat it with a blanket of thick, dark chocolate sauce, and something so simple instantly becomes sweet and sexy. Stock up on some basic ice cream from the local grocery store and make it extra special with Trader Joe's rich Fudge and Fondue Chocolate Sauce (P100). Assemble a platter of sliced fruit, cookies, sweets, and marshmallows, because feeding each other never gets old.

Find Peanut Butter Caramel Truffles (P395), Chocolate Almonds (P125), and more at The Food Bin, Tastecentral.com, and Blue Kitchen.

Rose Pastillas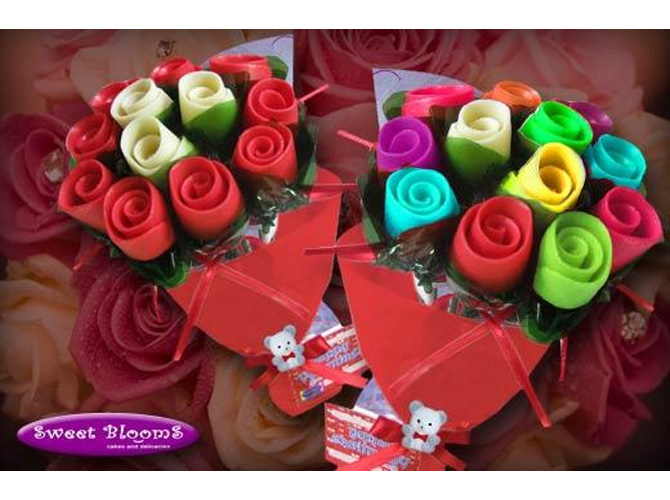 Who says women can't give flowers? Present your man with this delicious bouquet of pastillas shaped like roses from Sweet Blooms (P400). 

Sweet Blooms is at 20 Timog Avenue, Quezon City.