There are a lot of strawberry-flavored and strawberry-based drinks in Manila, but sometimes, you just want something simple with a kick. For that, there's now strawberry-flavored soju!
Korean company Hite Jinro, famous for other fruit flavors like grapefruit, green grape, and plum, has announced their latest gift to the world: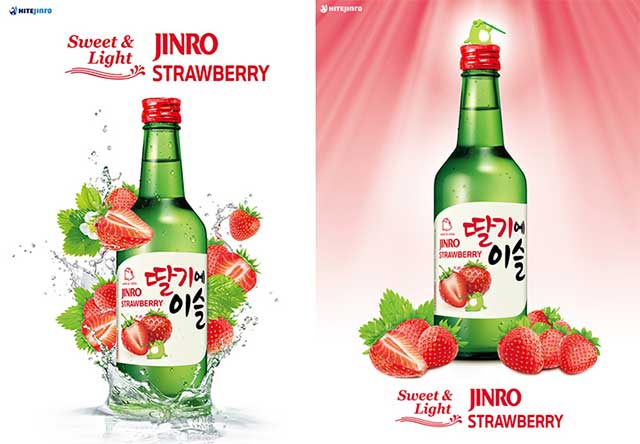 What's more interesting is that it is the second product developed exclusively for export. It will be made available in 18 countries, including Thailand, Cambodia, Laos, China, and France. The initial release is at 420,000 bottles. 
No word yet on whether or not the Philippines made the cut, but we're keeping our fingers crossed! Jinro's soju has an alcoholic content of 13 percent. 
Continue reading below ↓
Recommended Videos
Follow Ysa on Instagram.