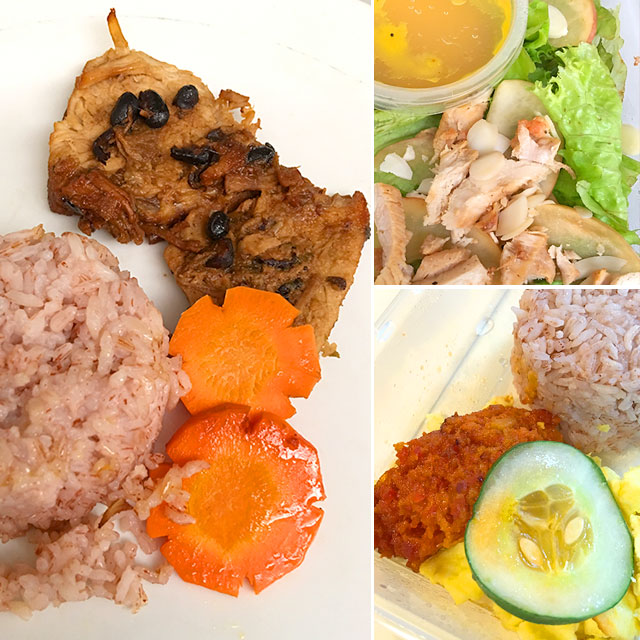 Editor: Patricia Dayacap, Cosmo.ph Associate Fashion and Beauty Editor 
Diet Delivery Service: Diet Buddy PH | 0916-527-0314 
Price per week: P1,700
Type: Low calorie
Calories per day: 1,200
How was your experience? I appreciated how convenient it was. Diet Buddy would deliver the food every morning to the office, so that by the time I got to work, all my meals for the day would already be there. It was definitely less of a hassle than preparing my baon and thinking of what I'll be eating throughout the week—a plus when you have a busy day and can't be bothered. Breakfast and lunch were always pretty filling (with carbs!), which really helped because I can't afford to have low energy and I really need brain power, given the kind of work I do. Dinner portions were definitely smaller than what I'm used to, and it was a change to have to eat less after a tiring day in the office. I skipped going to the gym the whole week I was on the diet plan, because I was afraid to pass out from the little amount of energy my dinner would give me.

Who would you recommend this service to? I'd recommend this to anyone trying out a diet delivery service for the first time. If you don't want anything too hardcore that will leave you hangry and low on energy, Diet Buddy's meals will ease you into eating less. You still get your ulam and your carbs—and we all know how Pinoys love their meat and rice—so this definitely satisfies that need.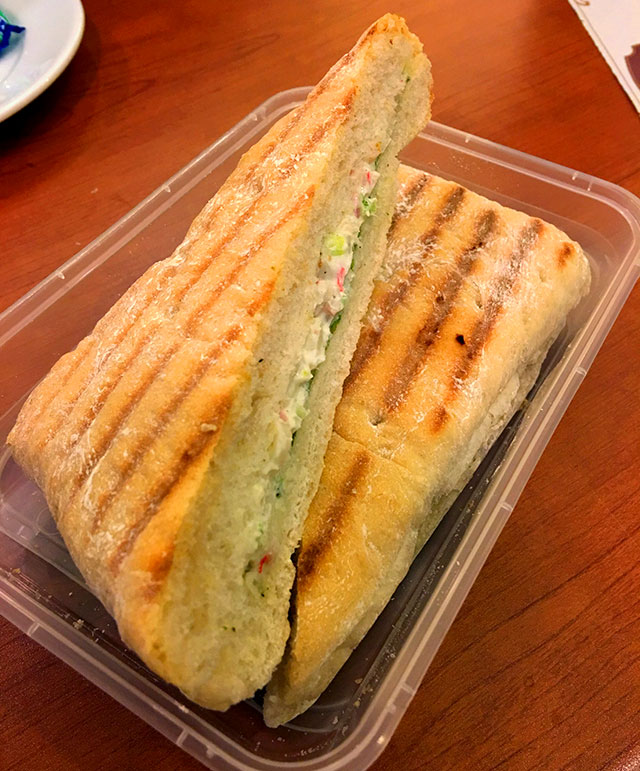 Favorite meal EVER: My favorite was the Kani Ciabatta Melt I had for breakfast at the beginning of the week. It was super filling and didn't seem like diet food at all! 
[previous|page|next]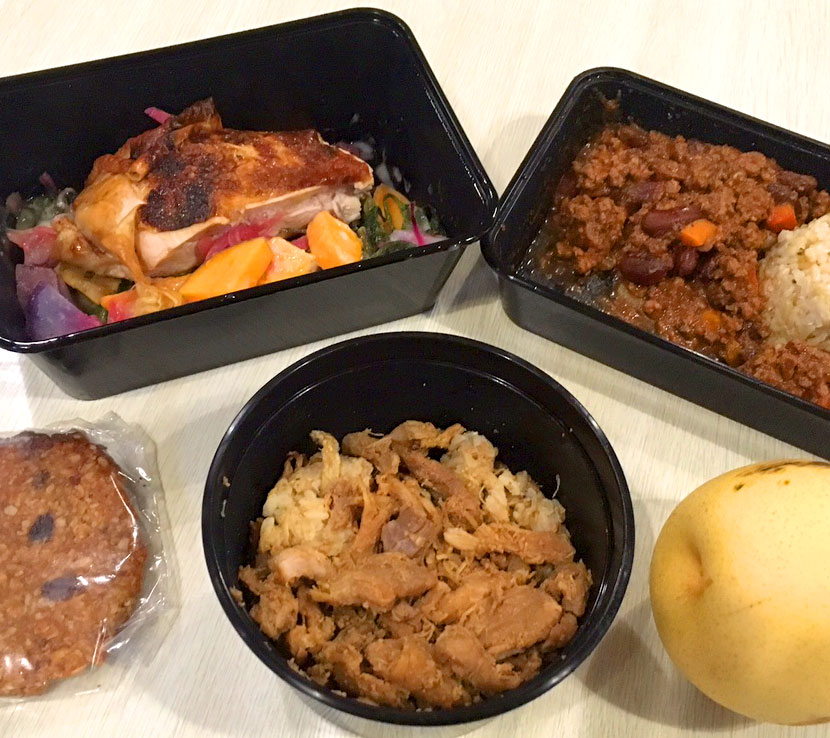 Editor: Jillian Gatcheco, Cosmo.ph Editor-in-Chief
Diet Delivery Service: Diet Diva | 0917-703-DIVA
Price per week: P2,800
Type: The Lean Machine Ladies/high-protein diet
Calories per day:  1,800-2,000
What do you like most about your diet delivery service? I never got hungry. The meals consisted of breakfast, lunch, dinner, and a snack in between. I got to eat my comfort food (hello, potatoes and bread!), chocolate (I kid not—the cookies were delicious!), and fruits (I got an apple, banana, and pear). I didn't feel like I was depriving myself of food, and I had enough energy to go through my day without feeling like I was PMS-ing the whole time, as one would feel when she is on a diet.  
Who would you recommend this service to? I wouldn't recommend this to someone who doesn't exercise—you'd end up gaining weight! I attend spinning classes once a week, and while I was on this meal plan, I felt like exercising more. This food package is built for those who already lead active lifestyles. Don't cheat and get this if you plan to just sit on that office chair the whole day!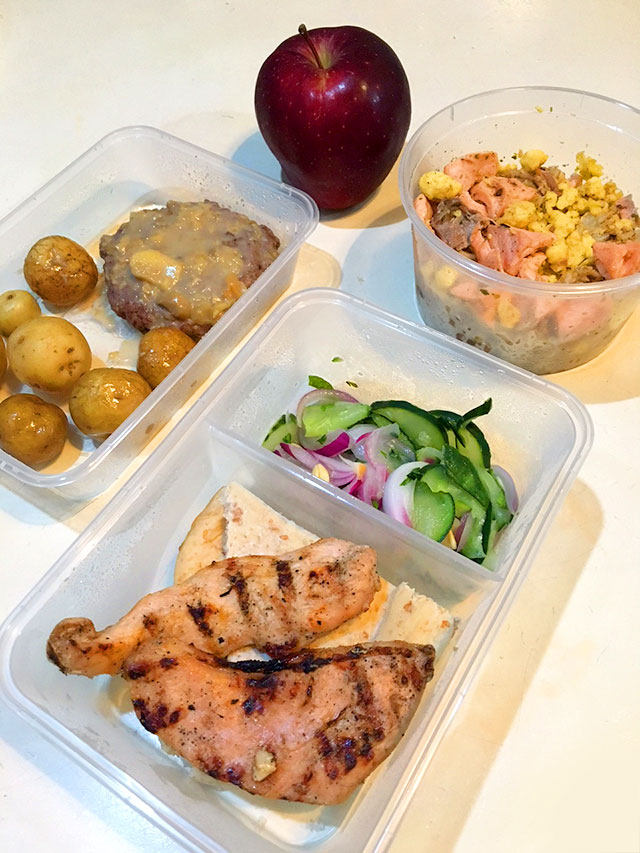 Favorite meal EVER: My favorite meal was breakfast on Day 1. It was salmon with scrambled eggs, mixed with brown rice. It was so good, I forgot I was on a diet! TBH, all the meals were yummy. There was arroz a la cubana, kare-kare, and rellenong bangus—meals my mom would cook at home. Worth the price!
[previous|page|next]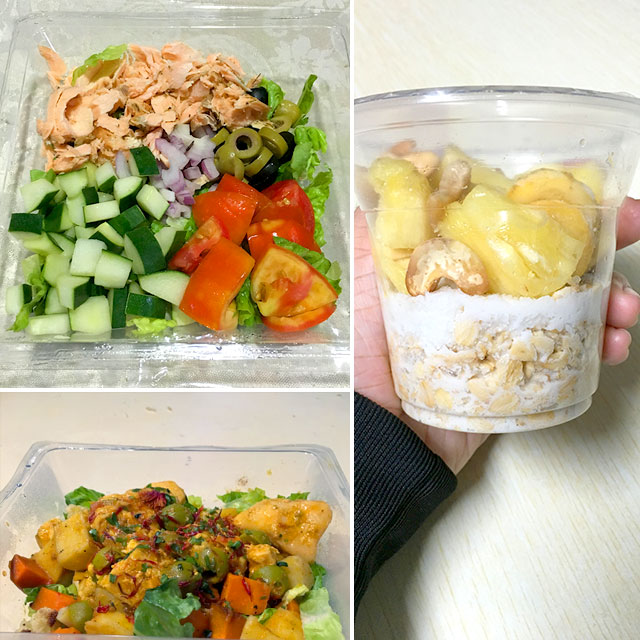 Editor: Jacinda Lopez, Cosmo.ph Assistant Celebrity Editor 
Diet Delivery Service: BetterHealth | 0906-305-2305
Type: Just Clean Eating
Price per week: P1,950
Calories per day: 1,200-1,500/day
What do you like most about your diet delivery service? To be honest, I was not mentally prepared to get into this detox diet. Most of my meals were salads without any dressing or spices so it was definitely difficult for me to get through each day without getting hunger pangs by the afternoon. Eating fruits and veggies thrice a day really drove me crazy (LOL). Also, having NO SNACKS and just coconut water or black coffee for my drinks added to the cray.
But on the third day, I started getting used to my meals and noticed that my food was not as bland as the first two days—I got salad for dinner WITH dressing! The whole experience, though, was difficult because I am a huge meat eater, but it did make me feel healthier and less bloated (TMI: I noticed my poop looked much healthier than usual albeit having to fart several times a day. Sorry, friends!). Also, I really did have to chow down each piece of vegetable to fill my stomach which is amazing for me since I'm not big on veggies.
Who would you recommend this service to? Someone who is super into vegetables and mentally prepared to go through a week almost without meat. This would also be a good detox program.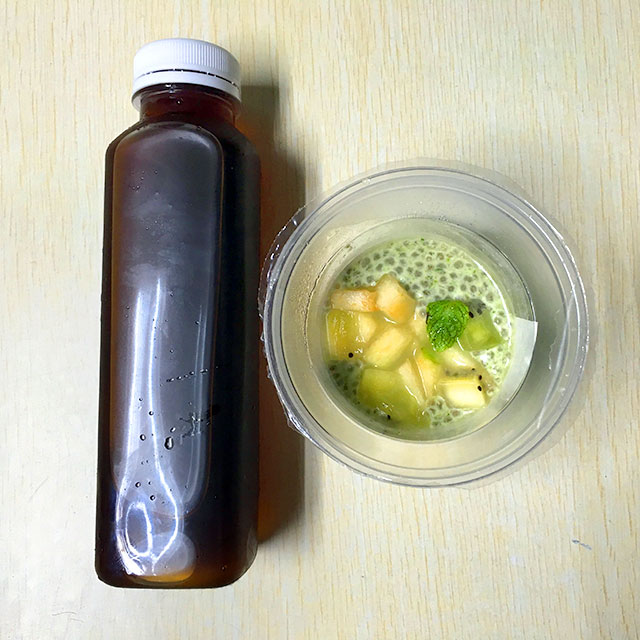 Favorite meal EVER: I had chia seeds parfait with sliced apples, pears, and kiwi for breakfast! It was SO yummy! It was definitely healthy, but super malasa. I wish I had a huge bowl of it instead of half a cup. LOL.
[previous|page|next]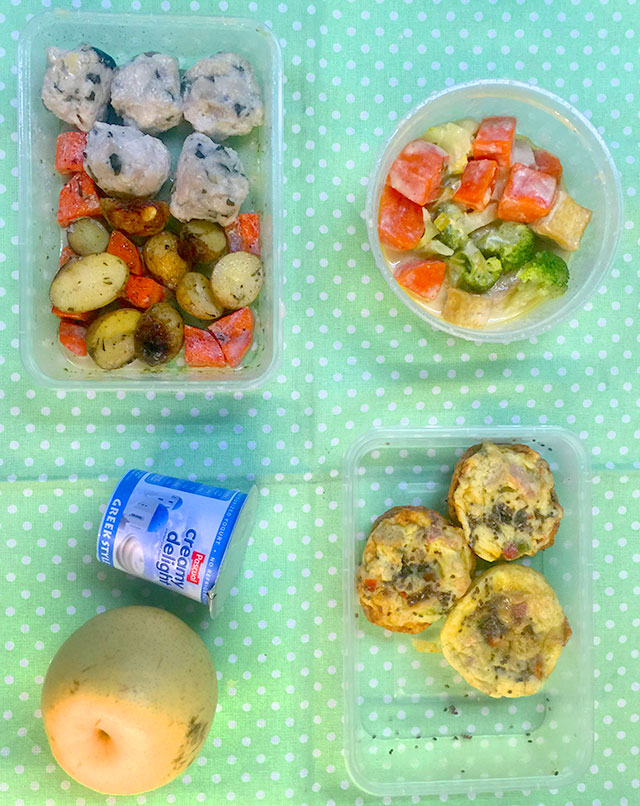 Editor: Retty Contreras, Cosmo.ph Assistant Beauty Editor; Hazel Malagonio, Art Director for Cosmopolitan magazine 
Diet Delivery Service: Yummy Diet | 0917-889-8660
Type: Low calorie (Retty); high protein, low carb (Hazel)
Price per week: P1,900-P2,800
Calories per day: 1,200 (Retty); 1,800 (Hazel)

What do you like most about your diet delivery service? 
Hazel: I like that the meals are tasty, considering they put a decent amount of veggies in each meal. I don't eat vegetables, but the food looked so appetizing! I did not lose weight in the course of the diet delivery service (I was on it for five days), but I noticed that I felt less bloated.
Retty: I liked how my food was actually tasty. I know a lot of people who try diet delivery services end up feeling disappointed because the meals taste bland, and well, sad. Not gonna lie, I missed my carbs, since my plan had almost zero carb content. (Cauliflower hash brown, anyone?)

Doing this for a week made me realize that I don't eat enough vegetables. Also, when you feed your body the ~*good stuff*~, it really does make a difference. I really felt lighter and "cleaner" in a sense.
Who would you recommend this service to? 
Hazel: I would recommend this to someone who is always on the go and has no time to prepare meals.
Retty: I would definitely recommend this to people who are looking to eat cleaner and better, but don't have the luxury to go grocery shopping or to cook. It's a little pricey, but worth it if you're looking for something healthy and convenient five times a week.
Favorite meal EVER: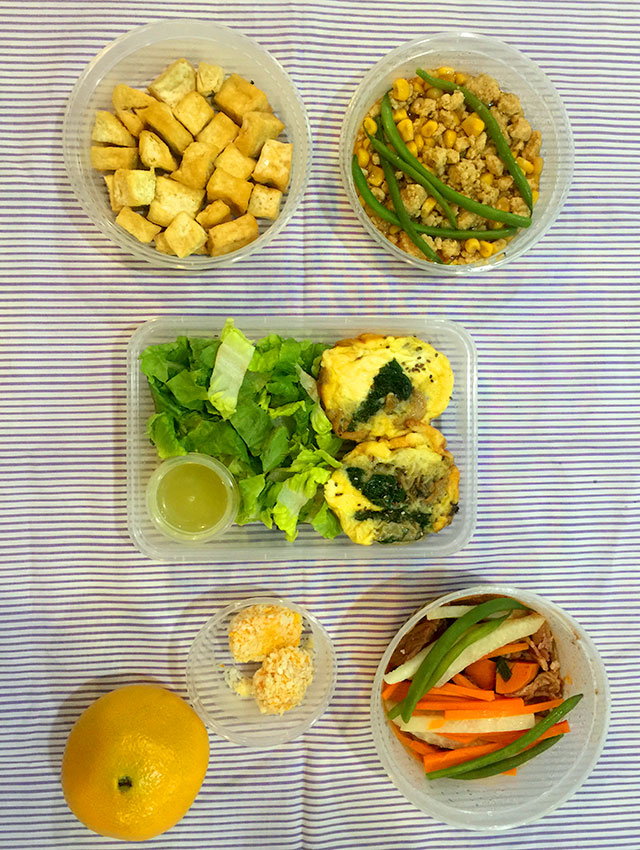 Hazel: I really like the breakfast cups especially the Mushroom & Local Spinach Baked Eggs! The combination of cheese and eggs with the gulay made it so tasty! Plus, its easy to eat since I am always rushing in the morning.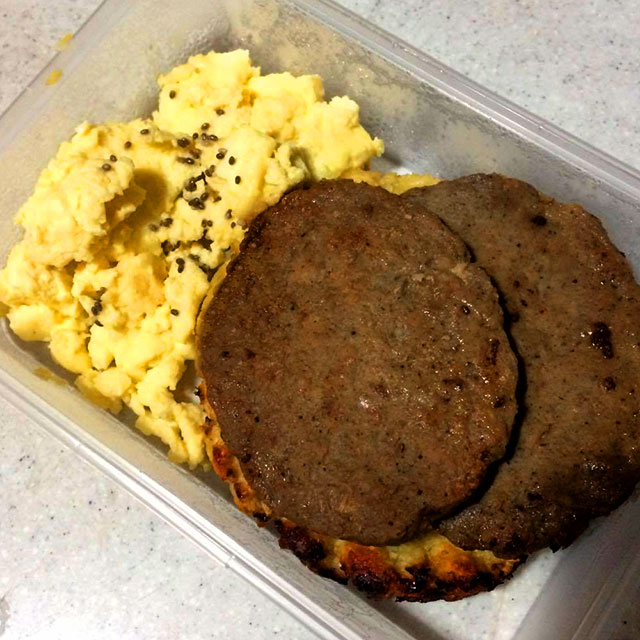 Retty: The mixed herb burger steak with mushroom gravy and sautéed zucchini was SO good. It was soooo tasty, I couldn't believe it was healthy. The egg muffins were really good, too!
[previous|page|next]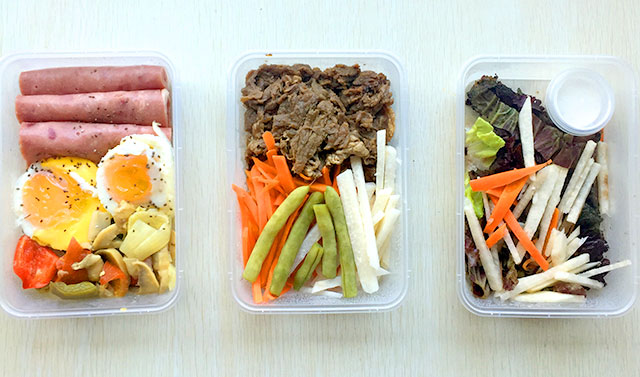 Editor: Sandra Pineda, Cosmo.ph Assistant Managing Editor 
Diet Delivery Service:  Yummy Diet | 0917-889-8660
Type: Box of Wellness; low carb, high protein
Price per week: P2,500-P2,800
Calories per day: 1,500
What do you like most about your diet delivery service? This is the first time I've ever tried a diet delivery service (or any diet, actually), and I was really impressed. They delivered breakfast, lunch, and dinner first thing in the morning and also provided utensils, coffee, and tea. I love that my meals were typed out and printed, so I knew exactly what I eating. My program didn't have rice (which was a bummer considering I'm a huge rice eater!), but that's okay, because they added lots of potatoes, beans, mushrooms, and eggs.
What sets Yummy Diet from the other diet delivery services is that they offer the Box of Wellness program, which introduces you to products and services (they've partnered with 5,000 brands) that could help you achieve a healthier, active lifestyle. One time, they sent me a free pass to try out a gym, which was awesome because I love working out. They also sent me a bottle of coconut body lotion. I think that sends out a great message: Being healthy isn't just about what you eat; it's a lifestyle.
Who would you recommend this service to? I think this diet is perfect for people who do not eat vegetables (like me), because about 50% of what I ate were veggies. I say try it you want to cut down on carbs—especially rice—without going hungry.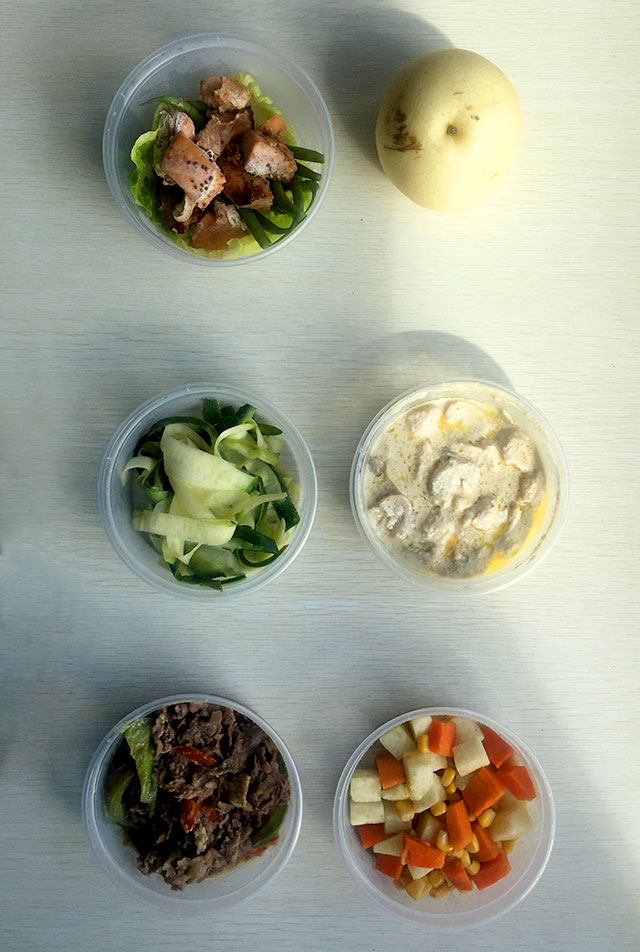 Favorite meal EVER: They sent me Texan salmon bites and beans for breakfast (top left) during my last day, and I ate that with lettuce cups. Sarap!
Recommended Videos