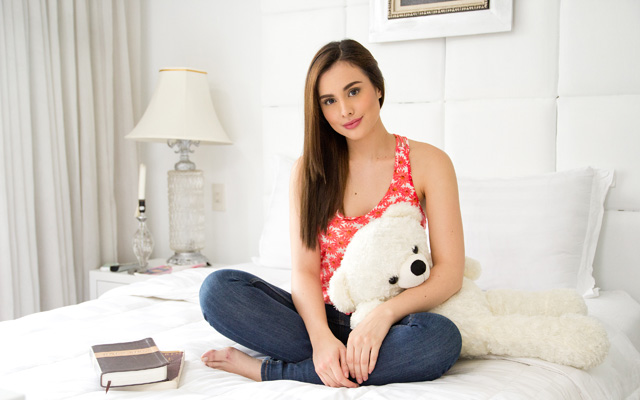 Max Collins' bedroom is striking for its bright white walls and intricate feminine details. Rose paintings, angel carvings, a white long-stemmed orchid, pearls, and shells surrounding her perfume collection reflect Max's classy taste.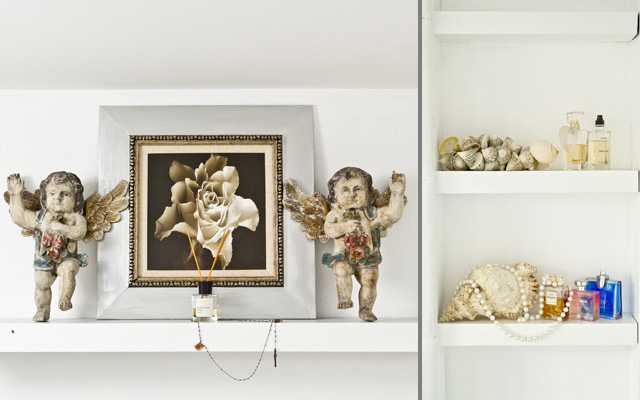 On the inspiration for her bedroom: "I just want my room to be very clean and bright. White really helps clear my mind. It helps me reset and it has a very calming effect on me."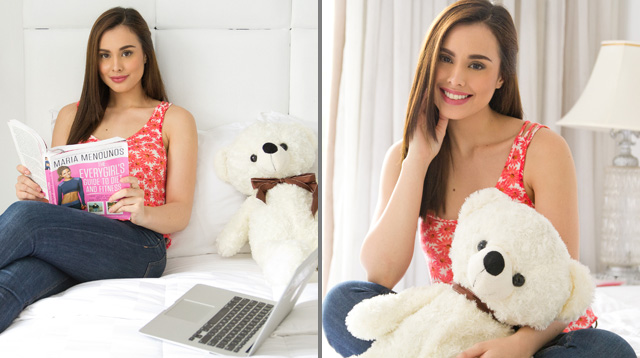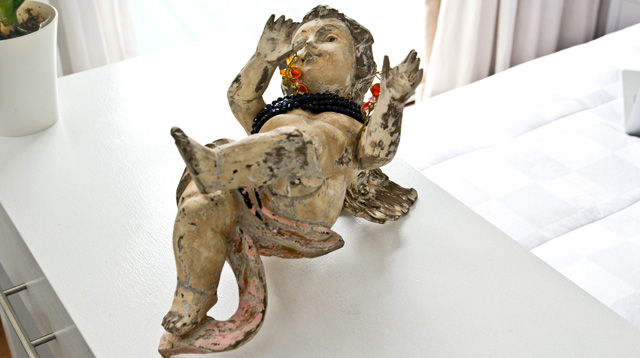 On her angel wood carvings: "These represent my spirituality. I'm a Born Again Christian. I guess I've become more religious. I like anything to do with God, angels, heaven—these make me happy. It just gives me a sense of peace."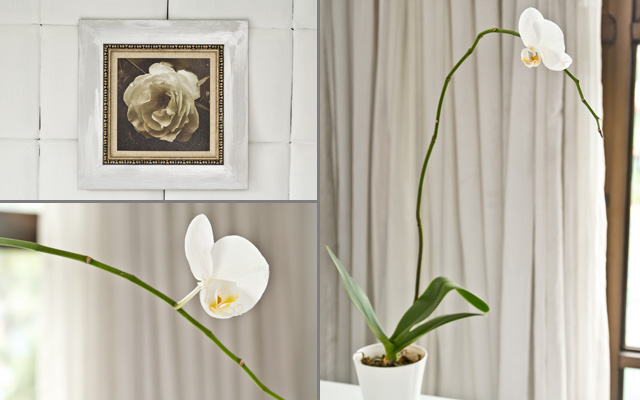 On her rose painting and orchid: "It shows my feminine side. Plus, I love nature!"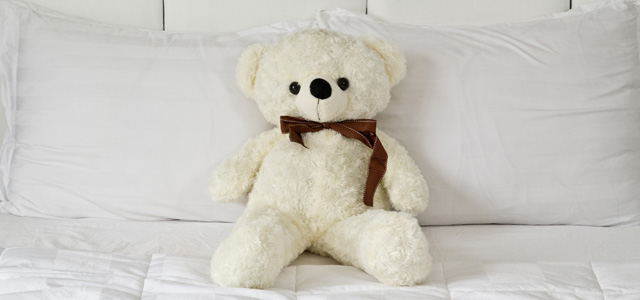 On her white teddy bear: "It represents the kid in me."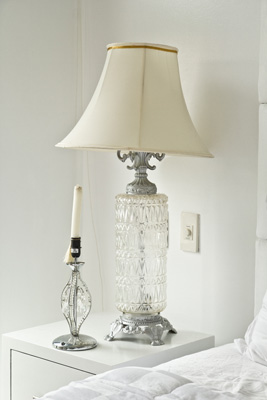 On her lamp: "It's usually on at night so I can read before going to bed."

We also got a sneak peek inside Max's walk-in closet, and it is seriously the best!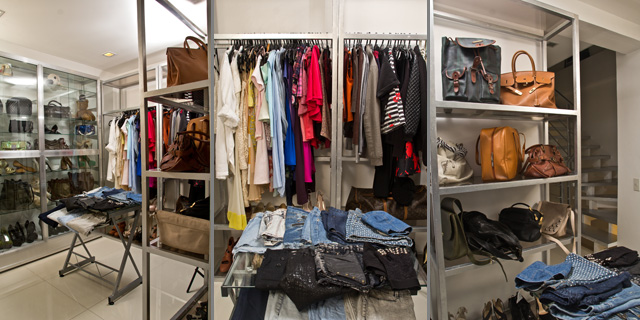 On her personal style: "On some days I feel girly. Sometimes I feel like putting on bohemian pieces. But overall, I prefer what's simple and comfortable."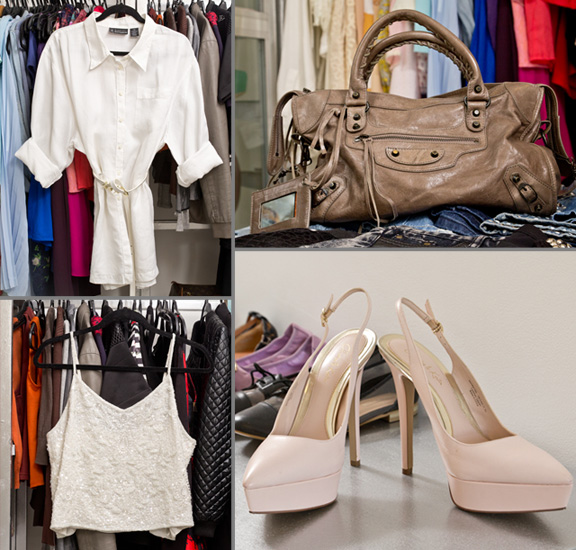 On her go-to outfit: A crisp, white oversized button down shirt, pink pumps, a white beaded Miss Selfridge top, and a gray Balenciaga purse.

Inside Max's kikay kit: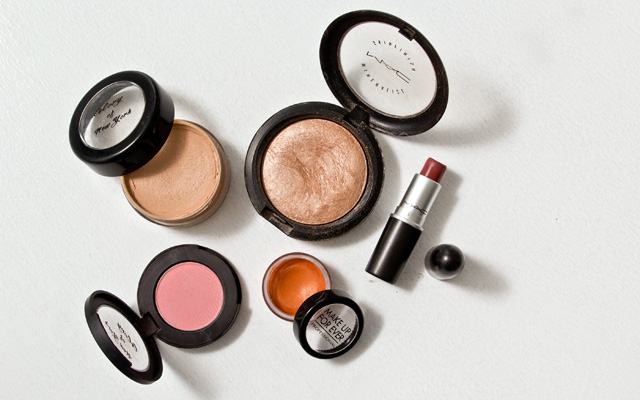 What's inside her makeup bag? Satin lipstick, corrector, blush, and foundation!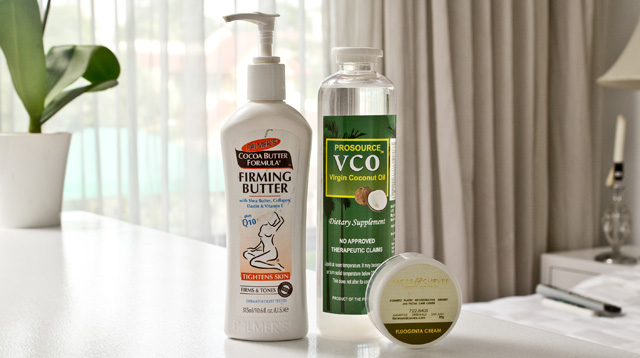 On skincare: Her skin care regimen involves religiously applying her C-lotion (to tone her skin), virgin coconut oil (to moisturize her face), and flogenta cream (which brightens).

On what keeps her going: "I guess my strength is that I don't give up. People tell me I can't act or dance. Or that I'm too fat and too mestiza to play a lot of other roles. But I try not to listen to them. I love my job and I have to deal with the bad things that come with it."
Continue reading below ↓
Recommended Videos
On living the dream: "I love playing different characters, doing different things, meeting new people. My job allows me to do that. Acting was never my dream to begin with. Now it is."