We're dedicating this post to Beyonce. Why? Because she's Beyonce. There's nothing this woman can't do! So if you're going through a tough time, just think: "What would Beyonce do?"


GIF: giphy.com
Here are some of our favorite Beyonce tunes that will surely uplift your spirits:

"Single Ladies"
"Run The World (Girls)"
"Best Thing I Never Had"
"Halo"
"Me, Myself, and I"
"Irreplaceable"
"Love On Top"
Still not enough? Let the Queen B herself tell you which tune you should listen to! There's a site called "Please Help Me Beyonce" that suggests songs for you, depending on your mood. Check it out here!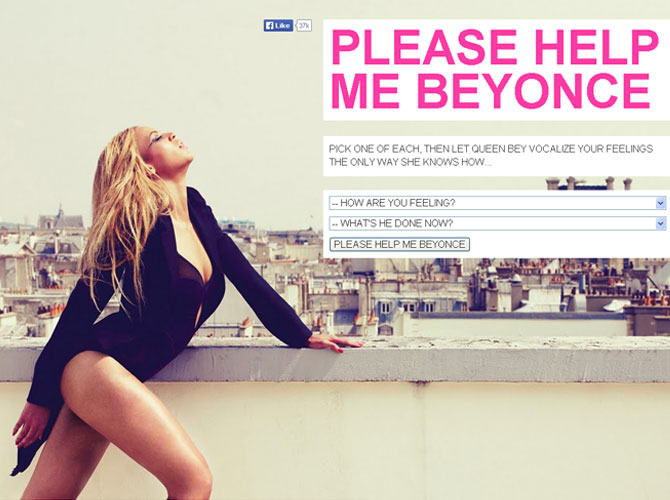 Continue reading below ↓
Recommended Videos