It was a hot Sunday afternoon in March when I found myself doing basketball drills at the Nike Hypercourt in BGC. There I was: Suited and laced up in head-to-toe Nike, nervously dribbling a ball with some of the country's top coaches and athletes watching. It was the last session of being an "athlete for a day." I, along with other female editors and writers, was there to celebrate the launch of Nike Philippines' Hyper Court 2.0, the upgraded version of their on-court digital experience, and more importantly, the unveiling of Hypercourt for Her, a testament of the brand's commitment to uplifting female ballers in the Philippines.
A quick background: I have three brothers, and growing up, lots of my weekends, afternoons, and summer days were spent on the court, but mainly watching them play. In high school, I signed up for basketball for intrams, because I've always wanted to play the sport. Surprisingly, my brothers were very supportive of it. (I say surprisingly because we live in a country where basketball is still seen as a sport that should just be for males, but we'll get to that some other time.) They gave me tips, showed me moves, taught me how to dribble, and even lent me basketball shorts to wear for games. Many years later, I'd realize that there was always a part of me that wished I pursued the sport. So when this opportunity came, I couldn't let it pass. 
I've been conditioned to believe that I'm not fit for it, and for so long, I let that dictate my choices.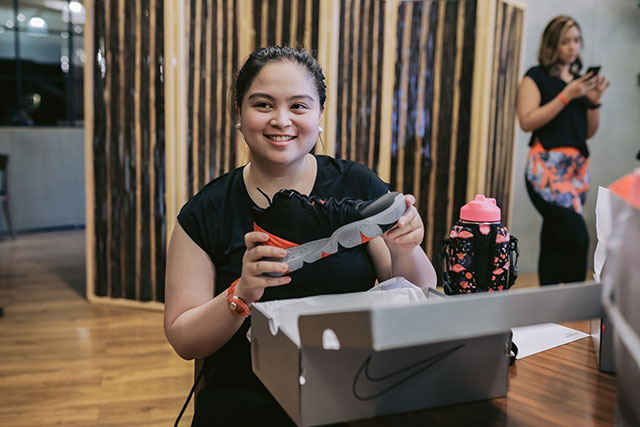 Here, a few things I learned from a day of being an ~athlete~ with Nike:
Mental preparation is just as—if not more—important as physical.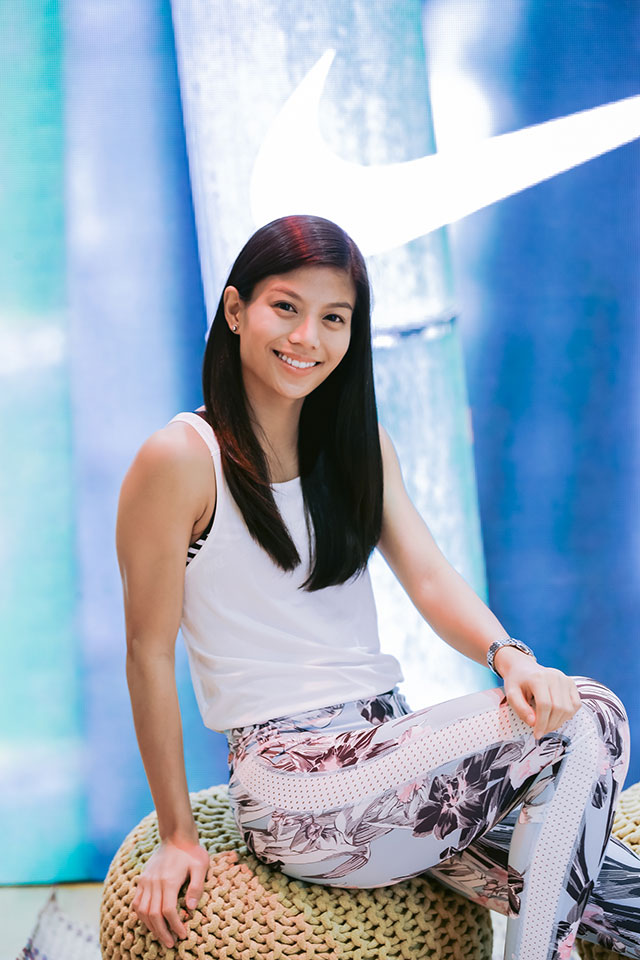 Continue reading below ↓
Recommended Videos
National athlete, sports analyst, and all-around badass Bea Daez started our day by sharing her personal story of being a female baller in the Philippines. Bea, a former collegiate basketball star for the University of the Philippines, talked about mental toughness and how she learned the value of meditation, especially after her coach taught her team how to meditate: "Mental preparation is as important, or even more important than physical preparation for any battle or competition that you're going to enter. Since then, I really tried to practice visual preparation. Before I go to sleep and when I wake up, I try to visualize everything that's going to happen. I try to take off the negative distractions to be more focused," she shared. Bea recalls that her teammates would spend at least 10-15 minutes of just meditating in silence before training sessions to ease their minds and prep their bodies.
Try: Download meditating apps on your phone or listen to Guided Meditation playlists on Spotify—they're free!
Having guiding principles is what will lead you to reach your potential, and we're not just talking about sports here.

Pre-basketball drills, we had an inspiring session with Sari Marsden, a Performance Coach, author, and motivational speaker. Sari shared her 5 Gs: Grit, grace, guts, grounded, and gratefulness. Coming back to these will make it easier for you to reach your goals—may they be physical or not.
Try: Read a book that explores any of these principles. A personal favorite: Grit by Angela Duckworth.
When given the opportunity to open up doors for others arises, take it.
ICYDK, Bea is the first female sports analyst for the UAAP—yes, that's a big deal. She admits, however, that the job wasn't really a dream of hers, because she's always been quite shy. But after the offer came, she thought about it: "I had to think of more than just myself. I had to think of a bigger group of people. I had to think of the other female ballers out there that needed a voice to be heard. I'm very honored and privileged to be a voice for all female ballers out there." 
Fear of being judged is valid and true, but sometimes, you just have to go for it.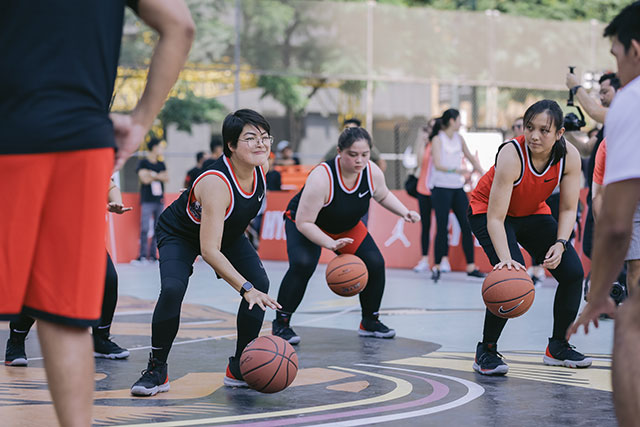 I realized, well, what else do I have to lose? What's stopping me now?
I realized that while I've always been interested to learn and play basketball, what was stopping me was my fear of being judged on the court. I'm fat, probably slower than the others, and a girl. I've been conditioned to believe that I'm not fit for it, and for so long, I let that dictate my choices. Being on the court that one day, however, reminded me that I could try it out again and that it was just a matter of getting over my fear of being judged and of failure. As I stood under the hot sun that day decked out in a red and black Nike uniform complete with compression tights and Kyrie 5s on my feet, I realized, well, what else do I have to lose? What's stopping me now? If I, a regular person felt this, imagine how much of an impact this movement could have on young aspiring Pinay athletes?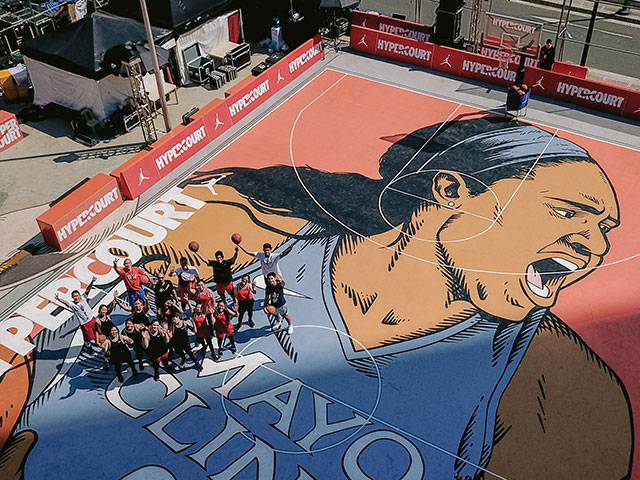 To celebrate Women's Month and to salute female ballers, Nike transformed one of their Hypercourts in BGC with a mural of Maya Moore, one of the best athletes in the world right now. Up your basketball game with Nike Hyper Court 2.0 and get access to drills, training programs, events, and tournaments with Nike Philippines.
For more info, visit: hypercourt.ph/not-on-court
Follow Retty on Instagram.