Ok, we got through it. That tense woe-is-me moment when the clock strikes 12 on New Year's Eve and you find yourself amidst a sea of couples with no one to kiss (and if you did get to kiss someone, even just for the night, then props to you!).

But now comes the real deal—while your friends may spend the next 365 days planning anniversary getaways, date nights, or maybe even their own weddings, make sure that you don't fall victim to nights spent in your room pining over a past love or feeling sorry for your current situation.

The new year does not only mean a clean slate, but most importantly, it represents possibilities—be it in your career, relationships, finances, and everything else in between! Here's a nifty little guide to make sure you start and end the year right!

Have as many girls' nights as possible


GIF: Tumblr
Continue reading below ↓
Recommended Videos
Or lunches, or brunches (yes having brunches feels very Desperate Housewives, but they're fun nonetheless), or sleepovers. We've been listening to Icona Pop's Girlfriend a lot lately because it's a great reminder that no matter how many relationships, break-ups, or screw-ups you go through, your girls will be there for you through it all.

Travel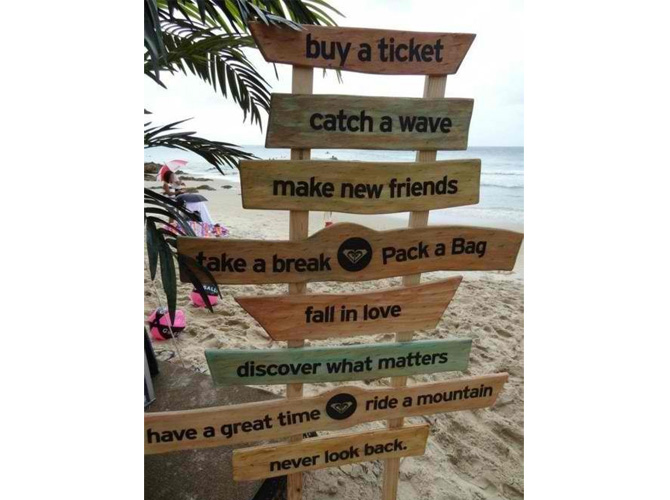 Photo: Tumblr
You've heard it before, but the cliché really is true: travel is the only thing you buy that makes you richer. Step out of your little bubble and realize what a big world there is out there and hopefully it'll make you realize that you (and whatever problems you may have) are infinitesimal in the grand scheme of it all.

Continue or start a journal


GIF: Tumblr
It's amazing to see what sorts of things you consider important and journal-worthy throughout the different phases of your life. It's not only an outlet for your emotions, but a documentation of your ups and downs. Try it next time you travel!
Click the next page for more! [nextpage] 
Start doing things on your bucket list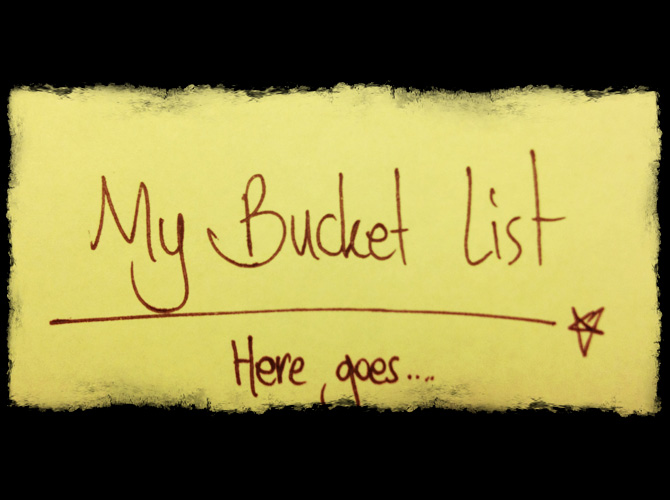 Photo: arunimashah.com
When you're newly single, you'll often realize that you want to focus on the things that you liked doing but couldn't do when you were in a relationship. The key here, though, is to stop planning and actually be proactive. Don't say "I will…" but actually pick up that phone or send that email to the photographer whose beginner's course you've been wanting to join.

Advertise yourself


GIF: blogspot.com
Unemployed and in need of a job? Mention it to your parents' friends during the next lunch get together. Single and looking? Tell your friends! There are so many stories of people finding jobs or beginning relationships just because they mentioned it to someone who knew someone who knew someone who could be of some help.

Get fit on your own terms


GIF: giphy.com
Even if what's on the inside matters more, we can't help but point out that when you look good, you feel good. Diets aren't as bad as people make them out to be. A diet simply means picking the right food for your body while staying healthy and keeping fit. As for workouts, if getting out of your house is too much of an effort, we love fun workout videos you can do at home. Cassey Ho from Blogilates delivers short, Pilates-inspired workouts with songs by Miley Cyrus and Taylor Swift playing in the background, while the girls from Tone It Up will get you beach-body ready in no time!

Remember: flying solo may be tough, but learning more about yourself makes it one of the most rewarding times in your life. So step out, get out, and enjoy 2014, single girl!


GIF: Buzzfeed