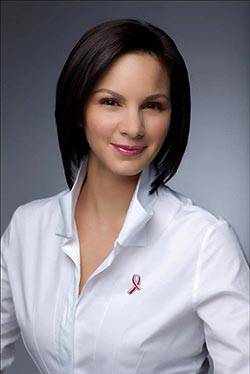 Without even going through it, we know how much pain cancer causes those who suffer from it. But more than the physical pain, it is the feeling of isolation after being diagnosed with the disease that truly gnaws at the victim's spirit. For
Crisann Celdran
, who was diagnosed with breast cancer 10 years ago at age 26, nothing can be more reassuring than hearing the words, "I know exactly how you feel."
"They say people who share a common direction, a sense of community, and 'shared experiences' get to where they are going more quickly. For a cancer survivor, there is nothing truer," Crisann says.
This is perhaps the philosophy that drove her to form
ICanServe Foundation
with fellow breast cancer survivor and broadcast journalist
Kara Magsanoc-Alikpala
and other survivor-friends. Founded in 1999, ICanServe aims to make other cancer patients and survivors feel that they are not alone—something Crisann felt was important while dealing with breast cancer.
"The support I got from family, friends, and fellow survivors carried me through my fair share of letdowns and tears. I vowed I would do the same for another. It was frightening at first—and sometimes it still is--to have to face the possibility of your own death. But it is also enlightening to be able to see each day as a gift," she says. Celdran currently serves as the foundation's president. [nextpage]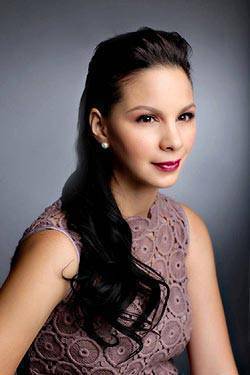 Celdran said the foundation started with very little funds ten years ago.  But that didn't stop them since, after 10 years, ICanServe is now one of the more visible female-oriented cancer advocacy groups in the country, empowering women through disseminating information on breast and other women-related cancers through screening programs in the country. Their recent projects include
Ating Dibdibin
, the country's first community-based breast cancer foundation, and
Pink Kitchen
, a benefit food festival. ICanServe's advocacy has also attracted the services of celebrities and well-known personalities such as singer-actress
Lea Salonga
, actress-children's book author
Maricel Laxa-Pangilinan
, and writer
Bibeth Orteza
.
Besides their yearly activities, ICanServe also offers telephone and online counseling and breast cancer screening programs. They also hold Silver Linings, a homecoming and educational forum held every three years.
Obviously, for Celdran, there is life after cancer--"a better one at that," she said. Through ICanServe, she wants everyone who went through the same experience to know just that. And no one can be a better spokesperson for this advocacy than Celdran herself. Besides running a successful furniture manufacturing business, she raises her 3-year-old twin boys, runs a baby clothing store in Makati, and is trying her mettle in marathons. She is also an endorser for Avon. In her own words, Celdran is the "
living testament that miracles happen to anyone who trusts enough
."
Battling cancer is difficult, but Celdran saw something beyond the diagnosis. "There was a bigger purpose: my experience sends out the message that there is hope, that no one is alone," she said. "As difficult as it is to perceive now, a lot of good comes out of all this."
Continue reading below ↓
Recommended Videos