Name: Tara
Age: 30
Job: Telco Digital Marketing
Where and when did you go? Almost three weeks in Southern Europe, September 2015
What made you decide to go?
To be honest, I was getting bored of my life in Manila. I was feeling the call of wanderlust and was itching to go back to Europe. I had a current Schengen visa from a previous trip, so I decided to use it. I wanted to immerse myself in a different environment, this time alone. My 30th birthday was also coming up, so I wanted to have an epic 30th year on earth. I was the only one in my family living in Manila, so I wanted to spend the big 3-0 somewhere I won't feel lonely.
How did you prepare for the long trip?
Even if I had traveled alone before, this was the first time I was going to another country without intentionally meeting up with anyone I knew. I remember feeling scared and brave at the same time. Initially, my US-based mom didn't want me to go alone. Eventually, I booked my three-week trip through Contiki.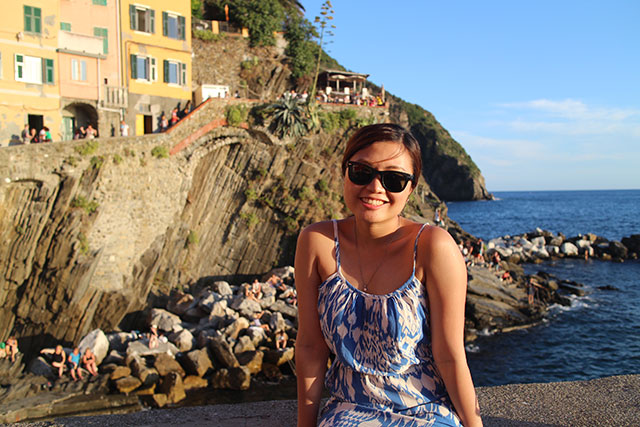 What was your itinerary?
Day 1 was in Barcelona. Days 2-3 were in Nice, Monaco, and Monte Carlo. Day 4 was in Cannes, followed by La Spezia, Italy for day 5. Days 6-7 were in Florence, days 8-9 were in Sorrento, and days 10-11 in Rome. For my last week, I spent it mostly in Greece and Paris.
Continue reading below ↓
Recommended Videos
What challenges did you face?
Laziness. It's so easy to be lazy when you're alone!
What lessons did you learn during your trip?
There's a saying by Heraclitus, "No man ever steps in the same river twice, for it's not the same river and he's not the same man." After my trip, I felt like I was a new person who had a lot of appreciation for the comforts of Manila, my family, friends, relationships, and my dog! I missed my dog so much during this trip.
What were some of your craziest memories from the trip?
I almost got mugged in Rome! It was 4 a.m., and I thought this guy was flirting with me until I realized he was hiding a weapon under his jacket. I ran towards the bus station to hide. Eventually I lost him as more and more tourists arrived. I'm glad he didn't get to me.
In a hostel in Nice, I walked into my roommates doing the deed. Being the tita I was at the time, I excused myself sheepishly.
In Florence, some random guy suddenly kissed me while I was dancing at a bar. I was too shocked to react. I never saw him again.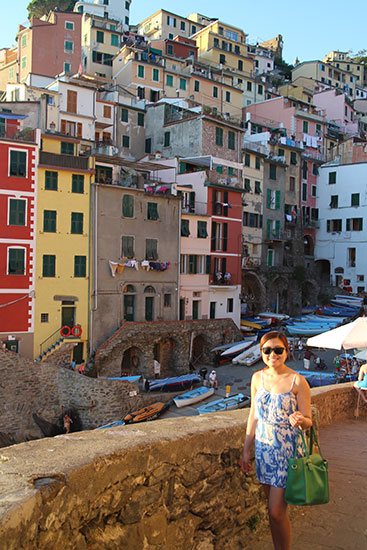 How much did you spend in the entire trip? P150,000
Who funded your trip? I paid for it myself. I used all my windfalls to build my travel fund.
Will you ever travel solo again?
Not if I can help it! I realized that would be the last time I'm ever traveling alone. As much as I loved doing it alone, I'd rather do it with my family, boyfriend, or friends. I was done experiencing it alone.
What are your tips for fellow CGs who want to travel alone?
Always be careful, know when to keep away, and always keep your passport on you.
***
Name: Brenda
Age: 38
Job: Housewife
Where and when did you go? Five weeks in Europe, 2009
What made you decide to go?
I was 32, a licensing manager in a TV Network, and unattached when I did my first solo trip in 2009. I used to be a sheltered young lady who only traveled with family and friends and stayed in hotels. In 2008, I went on my very first trekking experience to Mt. Pinatubo. A few months after that, I went to Sagada for my first spelunking. I found both activities very challenging and I told myself, "If I can do this, I can do anything." It awakened my adventurous spirit. A year later, I started planning my DIY trip to Europe.
How did you prepare for the long trip?
There was no absence of fear when I knew I was about to venture to the unknown. Knowledge gives me confidence, so I prepared for my trip by identifying what I wanted to see and do in a limited amount of time. After many hours of research, I planned every step, calculated every cost, and was ready with alternatives. Google, TripAdvisor, Skyscanner, and Couchsurfing were my online best friends. I didn't have a huge bank account. While spending most of my money on travel, I made sure I had enough left for rent, emergencies, and my future retirement. I spent only on what's necessary. I kept shopping and eating out to a minimum. I worked, saved, and traveled. That's how I did it.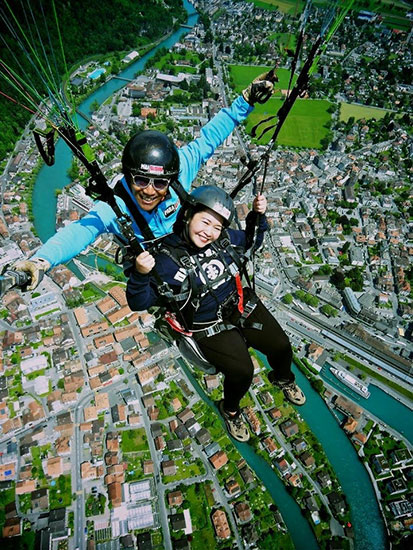 Describe your journey:
I spent five weeks exploring Turkey, Switzerland, Italy, Spain, Germany, and France on my own. I didn't enlist the help of a travel agent; I planned for every detail on my own. I used couchsurfing.org and stayed in houses of total strangers. With couch surfing, there's always a risk of getting a bad host, but I never had one. I got free accommodation, a local to tour me around, someone to speak to, and cultural exchange. Some of my couch surfing hosts became my good friends.
I did a lot of crazy but wonderful things while traveling solo—things that could have given my parents a major heart attack. But these are feathers in my cap—the stories I will tell my future children and the things that made me feel most alive.
I'm now married. When I have kids of my own, I will encourage them to travel. My husband and I plan to bring them in our travels. But I also want them to venture out—not just to travel alone, but also to pay for their own trips. I will tell them that if they want to see the world, prepare for it. Study hard, find a good job, save money, and then travel.
What challenges did you face?
I was surprised that my parents gave me permission to travel alone. And then Liam Neeson's Taken was shown in the cinema. They watched it and wanted to withdraw their go signal. I had to fight for my freedom.
What lessons did you learn from your trip?
Once you get a taste of solo travel, it won't be the last. A metamorphosis took place within me, giving birth to a new breed of self-confidence and self-realization, making me feel richer and wiser, more hungry and curious about the world.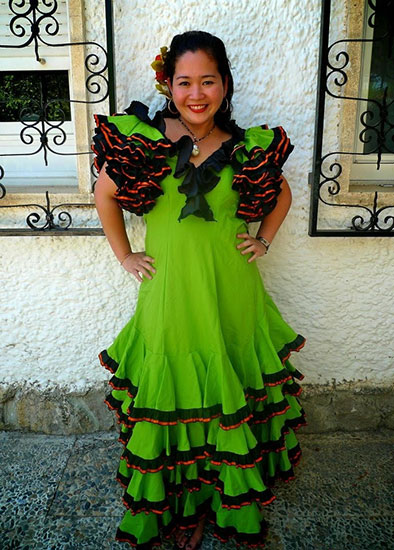 Favorite memories from the trip: I hitched a ride in Tuscany, visited a nude beach in Spain, and went paragliding in Switzerland.
How much did you spend in the entire trip?
P329,159, to be exact. I shared a breakdown of my expenses in my blog. 
Who funded your trip? 100% from my pocket
Did you ever travel solo again? I never stopped traveling since then. I'm now on country #41. I have even been to Iran and North Korea.
What are your tips for fellow CGs who want to travel alone?
Travel solo at least once in your life. To stay inside the box all your life is the biggest injustice you could inflict on your growth. Don't wait on others. Just go!
Go out and see the world, but do not break the bank.
Don't try to see everything in one trip because you can't. Pace your travels.
Pay for your own trips. It's more fulfilling.
Take risks, go YOLO, but be a responsible traveler.
Pack what you can without breaking your back.
Follow your curiosity and trust your instincts.
Keep a journal and take lots of photos.
Kindness is abundant. It takes you farther, and whatever kindness you give goes back to you. Have faith in humanity.
Research, plan, and get organized.
***
Name: Mirra
Age: 26
Job: Co-Founder and PR Directress of biyaheroes.com
Where and when did you go? Five days in Cambodia, May 2014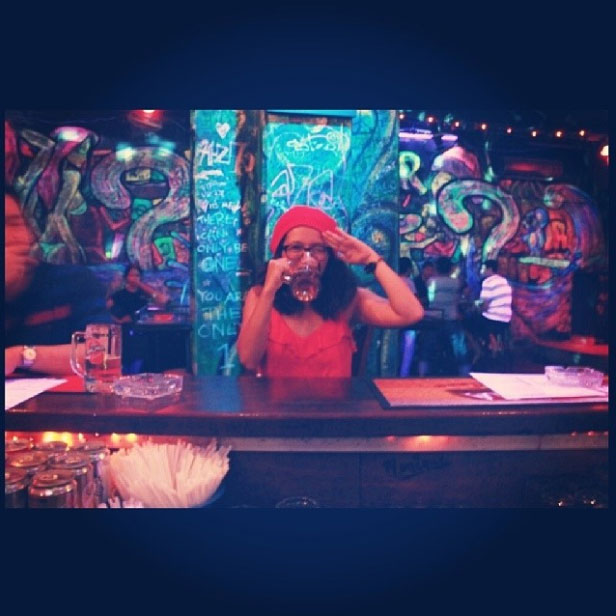 What made you decide to go?
The legendary whisper in Wong Kar Wai's film, In the Mood for Love, is one of my favorite hugot scenes, as he believed that whispering a secret and covering it with mud leaves the secret there forever. It was shot in one of the temples in Cambodia, so that was kind of my peg. I had a different secret to whisper and leave behind. Aside from feelings, the temples in Cambodia were already a sight to behold in pictures, and I love learning about history. I heard backpacking in Cambodia was very easy, and that their people were incredibly kind and friendly. I often just linger in airline booking websites, browsing and checking for promos. When I opened my browser one day, my airline of choice was on a sale! It was very impulsive, but I decided then and there. I booked my round-trip ticket for just P5,000.
How did you prepare for the long trip?
I was excited to visit a friend and explore the temples, but I was a bit nervous. I'm an introvert, and was worried I wouldn't be able to make friends. I did though; a lot of them were solo female backpackers. Even if Cambodia is tourist-friendly and affordable, I still gave a ceiling budget for myself. I didn't want to overspend.
What did you do there?
When I was 23, I traveled abroad alone for the first time to Cambodia from May 14-20, 2014. I arrived at 9:30 p.m. and immediately took a sleeper bus to Phnom Penh. For two days, I stayed with a friend who lives there with her boyfriend. I literally just slept on their couch, and they toured me around. I learned about the country's rich and dark history by visiting the Killing Fields, Royal Palace, National Museum, and their colorful Central Market. The Killing Fields leaves you changed. The Royal Palace is a beauty, with flocks of birds collecting themselves at its front. Very "Fire Nation" feels, if you watched Avatar: The Last Airbender. The National Museum reveals their artifacts and ancient history. Their central market has better finds than Siem Reap.
I spent my remaining days in Siem Reap exploring the temples and Pub Street on my own. I visited the Angkor Wat complex and went beyond it by visiting pre-Angkor temples that were far away, like Beng Mealea, Banteay Srei, and Banteay Samre, as well as the Roluos Group of Temples. I saved the Angkor Wat Complex for the last day.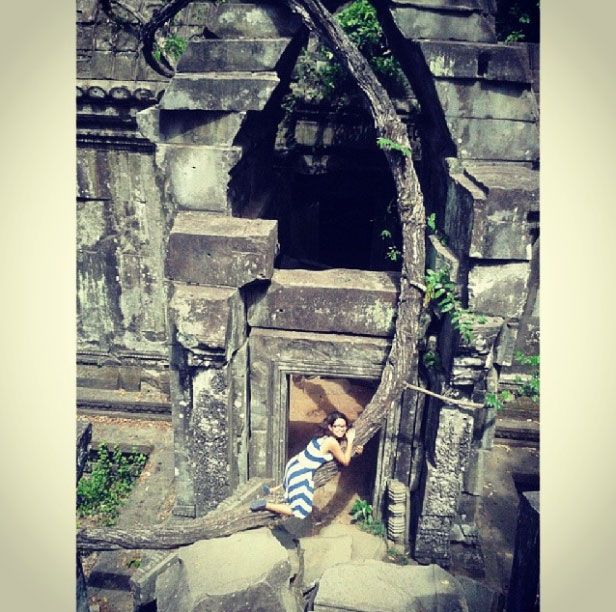 What lessons did you learn from your trip?
I learned so much about Cambodia and myself in that trip. I learned to be adaptable, how to decide for myself, how to just enjoy moments and places, and not have a checklist or depend on what books have written. Travelling is not a checklist. It's okay to plan, but there should be enough room to explore, feel, and stumble upon what's great about the places, too.
Favorite memory from the trip:
Beng Mealea is my favorite temple in Siem Reap. It's the first one among all of the temples (like their great grandmother), and the giant complex is almost covered by a forest now. The journey was totally worth it for me. A resident guide toured me around, talked to me about her children, and took photos of me with the trees enveloping the complex. I also went to Rolous, Bakong, Banteay Srei, and Banteay Samre. They were all so beautiful. In one of them, my guide made me buy jackfruit from a vendor by usin a lot of thumbs up signs, and they were the sweetest I've ever tasted.
How much did you spend in the entire trip?
Cambodia is affordable, but I moved around on a tighter budget. I survived with $200 for fivedays, plus my flight (P5,000) and taxes. From the airport, I rode a motorbike to the bus station. Round-trip bus fare to/from PP was $26. I also stayed in the cheapest hostel that I could find in Siem Reap. It's already closed now, but it was only at $2.50/night for a decent common bed with a fan and locker. They offered the cheapest tours, too, as I wanted to do all of them solo. Temple passes were at $25 for day and $40 for three days. Even for Beng Mealea and the other temples that were far, I opted to hop on a motorbike as a passenger instead of a tuktuk because it was cheaper. I loved riding on motorbikes. It was so fun! I also ate in small places where the locals ate ($1-2/meal), although I did indulge in known restaurants, too. The beer taps were between $0.25-$1 depending on the mug size.
Who funded your trip? I shouldered the entire trip myself, but my parents gave me an extra $50 to shop for them.
Did you ever travel solo again? Yes, I would definitely do it again.
What are your tips for fellow CGs who want to travel alone?
If you're feeling hesitant, you can travel alone locally first to test the waters. Set a mindset that it's going to be fun and exciting. Be flexible. If you're abroad, buy a local SIM card so data is cheaper. Traveling makes people friendlier and more open, so don't be afraid to strike a conversation with others and make friends along the way. Walk around. Imbibe the energy of the place you're visiting. Enjoy your moments. Remember: no trip can be perfect; it's all about perspective. Traveling alone is always a story to tell that you can solely narrate.
Visit Kate on KateWasHere.com and follow her on  Instagram and Twitter.