Nothing gets the stress out of you faster than a nice beach trip to look forward to. For extra wired seasons (like right before Christmas!), you deserve a luxurious treat that's nothing like your typical budget trips to Batangas, Puerto Galera, Baguio, or even Boracay. When you're expecting a nice bonus after all that hard work you put in, you need the best your cash can afford you.

We suggest a trip up North to San Fernando, La Union, at Thunderbird Resorts-Poro Point. The finest and only five-star hotel in the Northern Philippine Region offers a full set of world-class services and amenities that make it the ultimate vacation destination for Cosmo chicks craving relaxation, fun, and a one-of-a-kind island experience in a not-so-often-visited locale.


Mediterranean Paradise

Yes, you may have been to La Union at one time or another to visit the surfing spots. Known as the surfing capital of the North, San Juan, La Union is famous locally and internationally for having some of the most perfect waves in the region, especially from November to February.

But whether or not surfing is your thing, you should definitely head to San Fernando, La Union to experience Poro Point's Mediterranean environment, inspired by the Santorini Islands of Greece. It would be nothing like you've ever experienced before.

This island paradise is nestled on a scenic cliff, overlooking the white sand beach and the edge of a headland that dips into the South China Sea. It has a Beach Club that offers total relaxation with a hillside veranda, a lounge area, and an outdoor spa. If you're scouting for your dream wedding spot, you just might find it within its pristine white walls and lush green landscape. Its seaside landscape also includes an active boardwalk where you can be kissed by the warmth of the tropical sun (or by your sweetie, walking beside you). You can also opt to watch the magnificent sun kiss the sea goodnight by the Veranda or by the Santorini Lounge--either way is totally romantic and picture-perfect.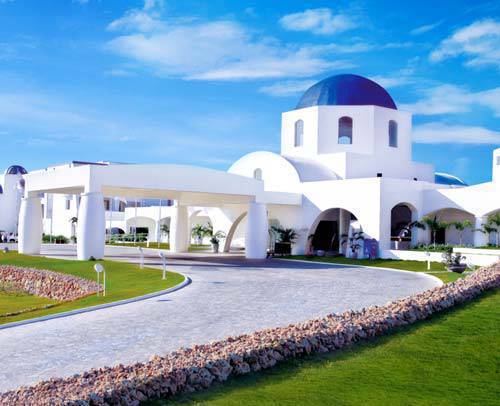 Luxurious Honeymooning

The 65-hectare resort boasts of stylish, ambient luxury suites perched on 100-f00t cliff. Enjoy all the comforts and components of your dream hotel suite: a mini bar, in-room kitchen, Jacuzzi-style bath, cable television, Internet connectivity, and a stunning view of the South China Sea.

There are two types of rooms to choose from—the Deluxe Room (22 rooms) and Deluxe Suite. The Deluxe Room has either a king-size bed or two queen-size beds, with a garden and sea view. It's equipped with an LCD TV with home theater surround system, iPod docking station and speakers, coffee and tea-making facilities, a mini bar, and a luxurious bath. Ten Deluxe Rooms even have a relaxing Jacuzzi bath tub. The four Deluxe Suites available have all of these, plus a furnished living room, fully-equipped kitchen, a bar, and dining area.

If you book now, you can enjoy Thunderbird's ongoing promo, where rates start at P6,000 on weekdays, and P6,500 on weekends. The package includes overnight room accommodation and breakfast for two, with free 15-minute massage per stay (for a maximum of two persons) and free Wi-Fi. Be sure to reserve now, as the promo is only valid up to December 15, 2010, except on special dates.


Island Playtime

While all the facilities we've described so far may be sulit enough for you to just decide to hole up in your luxury suite and enjoy worthwhile relaxation all day, wait 'til you see what amenities await you at Poro Point.

Sunbathe and swim all you want (just don't forget your sunscreen!) at the world-class pool, which is picturesque with its lush surrounding greens, pretty mini-waterfalls feature, and cool pool-side bar (for enjoying your sunset cocktails).

If you or your honey would like to engage in some competition (or if your dad or male buddy is into golf), you would love the a sprawling all-weather golf course at The Cliffs Golf Club. Seated at the highest point of the Poro peninsula, it offers a distinct variety of terrain, character, and contours—sand-capped according to the specifications of the US Golf Association. If you're not so much of a golfer, just borrow a golf cart and have fun driving around the 9-hole golf course, which offers a breathtaking view with every turn. It isn't called The Cliffs for nothing.

You can also shoot some hoops at the half-court basketball area, the jogging path at the boardwalk, or some water sports at the Beach Club.

At night, you can enjoy world-class entertainment, dining, and leisure at the round-the-clock international Fiesta Casino, which offers the latest in slot machines and table games. They even offer exciting promos and raffles (for those feeling extra lucky), and performances from various artists, for those who just want to enjoy a night out and a cocktail or two at the Cabana bar.


Epicurean Dining Experience

One of the best parts of your vacation, of course, involves the food. Complete your Mediterranean experience by sampling the cuisine at Olives Restaurant. This is where you can enjoy your buffet breakfast, and even a hearty a la carte lunch.

You simply must try their Pork Medallions, P480, which is made of pork fillet with balsamic cranberry sauce. You can request to have it with garlic mashed potatoes, which is probably one of the best you'll ever taste—you can enjoy the best genuine potato taste with every creamy bite, punctuated with the flavorful garlic that was exquisitely diced.

If you would like seafood (to go with the island experience), try their Prawns Sauteed In Tomatoes And Vegetables, P820, which is served with garlic rice. Other must-try items on the menu are their refreshing Broccoli Cream Soup, P190, which has sauteed shrimps in it; and their yummy desserts like the Blueberry Cheesecake and Caramel Cake (they come free with every order of coffee!). Order a cooling lemon iced tea shake to go with your mouth-watering meal.

For dinner, you may want to try something different at the Vegas Cafe, which offers international cuisine, including Chinese, Japanese, and Korean, among many others. Try their grilled specialties, so you can enjoy the soup and salad buffet.


How To Get There

There are various ways to get to Thunderbird Resorts-Poro Point. If you aren't driving, you may opt to fly by Zest Air, which offers 50-minute flights to the San Fernando Domestic Airport three times a week. You can also take a five-hour bus ride to La Union via Partas bus lines in Cubao.

Thunderbird Resorts-Poro Point is located in Poro Point Freeport Zone, San Fernando City, La Union. You may call them through (6372) 888-7777 or (632) 886-5555 for their Makati office. You may email  pororeservations@thunderbird-asia.com for inquiries, or visit www.thunderbirdasia.com for more information.

Want to know other things you can do in La Union while you're staying in Thunderbird Resorts-Poro Point? Go to the next page.
[nextpage]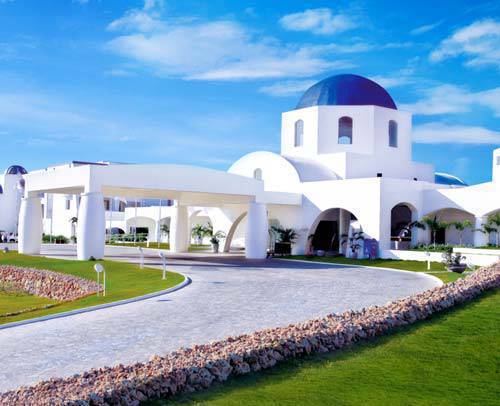 4 More Things To Do In La Union While You're At Thunderbird

1. Dive At Fagg Reef.

If you'd rather dive than surf, go to Fagg Reef, the most famous dive site in the area. It marks the divide between the Lingayen Gulf and the South China Sea. The site is also known as The Tanks, after the three World War II tanks that were dropped there, resulting in a wide and diverse marine life, perfect for scuba diving.

2. Soak Up In Rich, Interesting History. Check Out:
Continue reading below ↓
Recommended Videos
The Shrine of the miraculous Our Lady of Namacpacan, in the centuries old church of St. Catherine de Luna
Museo de La Union, in the Provincial Capitol in San Fernando, open Monday to Friday, 8AM to 5PM
Museo de Iloko, the old "presidencia" of Agoo, open Monday to Friday, 8AM to 5PM
Enchanting Pindangan Ruins
Tomb of Unknown Soldiers, in the intersection of Pennsylvania Avenue, Quezon Avenue, and Diversion Road, leading to Poro Point

3. Relish Nature In La Union Botanical Garden.

The first of its kind in the Philippines, it's a 20-hectare scientific garden that's the center of laboratory research in Northern Luzon. Showcases include the Sunken Garden, Medicinal Garden, Chinese Garden, Japanese Garden, and Fragrance Garden.

4. Lose Yourself In The San Francisco-Canaoay-Pagudpud Beach.

Splendid white sand beaches that offer a spectacular sunset view adorn the San Fernado City's coastline. It can be found in eleven of the coastal barangays of the city (and Thunderbird Resorts is part of that).


*Information courtesy of Thunderbird Resorts
793