After fifty years of military rule, Myanmar is finally having a taste of democracy. In March, they elected their first president in decades. President Htin Kyaw, a close confidant of Noble Peace Prize Winner and National League for Democracy leader Aung San Suu Kyi, is hoped to bring much needed change in the country.
Since the 1960s, time has stood still in Myanmar. British colonial buildings still stand albeit faded and decrepit, trains from the last century continue to shuttle people to and from work, and the traditional longyi—a sarong-like garment—remains to be the clothing of choice by both men and women.
But as the military has loosened its grip, the modern world has found its way in and globalization is not far behind. Get a rare and fascinating glimpse of a country on the verge—with one foot in the past, the other in mid-step to the present, and its sights set firmly on the future.
Yangon
The former capital remains to be the commercial center of the country and provides a peek into British Burma. Visiting soon? Here's what you need to do:
Marvel at the Golden Shwedagon Pagoda
Revered as the most sacred site for Buddhists in all of Myanmar, the Shwedagon Pagoda houses a hair relic of Buddha. It also features a 99-meter-high gold plated stupa that is topped with diamonds, sapphires, rubies, and topazes. Do try to drop by also at night when the pagoda is all lit up and in its shining shimmering splendid self.
Continue reading below ↓
Recommended Videos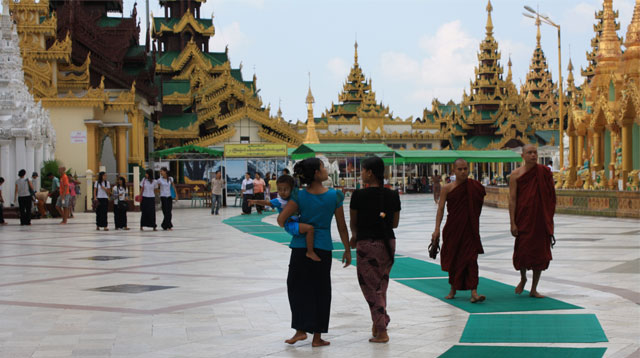 Go on an architour of British Colonial buildings in downtown Yangon.
As the center of British Burma, Yangon was the site for offices, businesses, and public buildings of the colonials. These structures may now be in various stages of decay but they are no less magnificent. Start with the City Hall in the center of downtown and walk your way down to the upscale Strand Hotel near the water.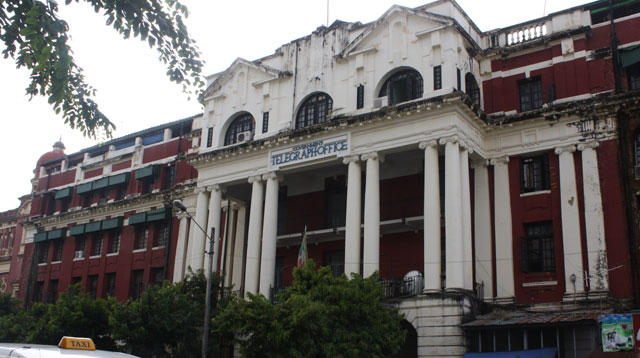 Hop on the circle line.
This three-hour journey around Yangon and its outskirts gets you closer to the locals and their daily routine. Taken by almost everybody—office people, mother and child, even livestock and produce, the train is a microcosm of Yangon. Every stop feels like a riveting spectacle as everyone dashes in and out of the cars. As the train is a relic from a bygone era and rails are poorly maintained, hold on tight as the ride could get really wobbly.
Get your face painted with Thanaka
Thanaka, a yellow-white paste made from a bark, is used by the locals as sunblock. Sold in local markets, the seller would grind the bark while you wait and would apply the paste on your face.
Shop for second-hand books around Yangon
For a long time, books and other reading material were Myanmar's only window to the world. Most of these books can be seen and bought from book dealers right off the street. Some have erected shelves, while others only have a mat where they lay down their books right there on the sidewalk.  
Bagan
Bagan, the country's ancient capital, is the Myanmar of your dreams with its terracotta stupas, pagodas, and temples.
Explore Bagan on a horse buggy.
Hire a horse buggy and its driver for a day to see the temples. With unpaved roads, it's the best mode of transportation even though it might seem a bit touristy. Make sure to add Ananda Pagoda—one of the finest temples in Bagan—to the itinerary, as well as Buledi Pagoda, where catching the sunset is a must.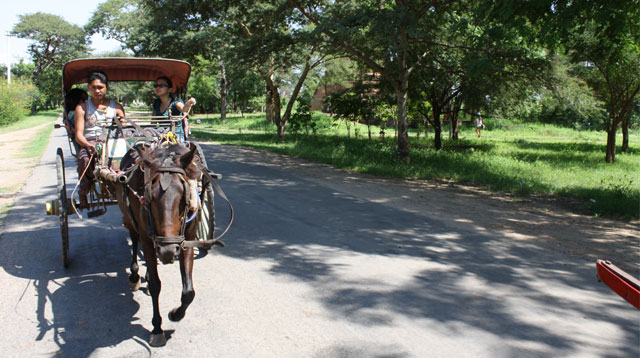 Pay your respects to the nats of Mt. Popa.
Fifty kilometers from Bagan is Mt. Popa Monastery, which is situated on top of a volcanic plug. Another popular pilgrimage site, thirty seven nats, or spirits, are believed to be living there. Unfortunately, so do the hundreds of monkeys who have taken over the staircase to the top. Be careful climbing all 777 steps!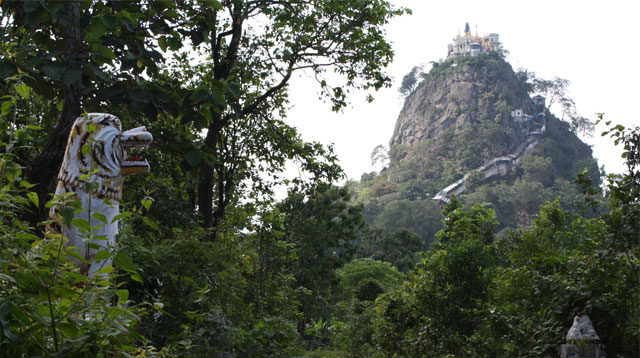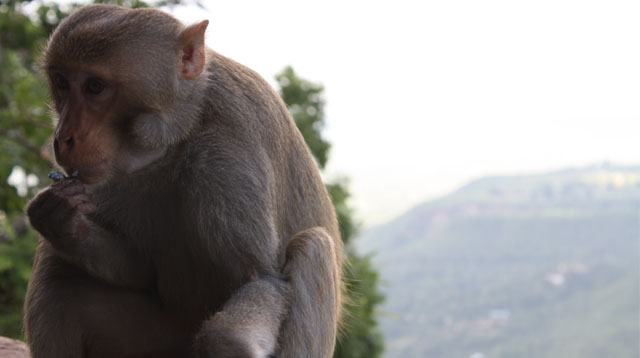 Go vegan.
When in Myanmar, you have to visit Be Kind To Animals The Moon, a vegetarian restaurant. Try their aubergine curry, plus the pumpkin and ginger soup. Then wash it down with a glass of lime, ginger, and honey juice.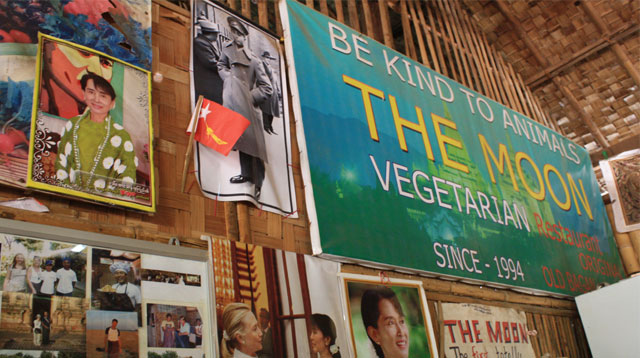 Everything You Need To Know Before You Go
1. Pinoys don't need a visa to get in.
2. Best time to go is during the cool season, from November to February.
3. Pack lightweight cotton or linen clothes.
4. Internet is slow. As in really slow. 
5. Gmail is the only inbox guaranteed access in the entire country. If you're not using Gmail, it would be best to create an account before you leave.
6. Bring crisp US Dollar bills to avoid any problems when exchanging money. Bring your entire budget if you can and use your credit card as a backup.
7. Change your money at the airport or banks. In this country, the best rates are offered by banks. Avoid changing your money on the streets, jewelers, or the black market as you might find yourself on the losing end of a scam.
8. If the hotel or hostel offers to pick you up at the airport, take it! The airport is far from downtown and leave the bus system to the locals.
9. You could also take the taxi. It only costs around P150 from airport to downtown. You could also negotiate the rate if you can and hand the driver the exact address of where you are staying.
Visiting Temples?
1. Cover Up. Spaghetti straps, short shorts and skirts aren't allowed inside temples.
2. Take off your shoes and socks when entering temples. Bring appropriate footwear you could slip in and out of.
3. Respect Buddha. No funny poses or worse, climbing on top of him, for your photos.
4. Respect locals worshipping.
5. Don't touch the monks.