Shampoo explosions and broken compacts? What a BV way to start (or end!) an epic vacation. Before you pack, heed these tips to make sure you can tote all your beauty essentials safely.
1. Buy a vanity bag you can hang in the shower.
It's easier this way, especially if you're sharing a hotel bathroom with your whole barkada. Plus, you won't have to keep going in and out of the bathroom whenever you forget something. (Try a chic kit from SimplyShe, P499.75, available in SM Megamall and MOA.)
2. Stuff your compacts with cotton.
If you don't want to hand carry your makeup, place cottonballs or round cottonpads inside your compacts to help absorb the shock and prevent your powders from breaking.
3. Smaller bottles are a must.
Do you really need to bring that huge bottle of lotion? Luggage allowance is expensive, so save your KGs for pasalubong and shopping by placing all your liquids and creams in travel-sized jars and squeezable bottles.
4. Use super multi-taskers.
BB creams can work as your sunscreen, foundation, and concealer. Lotion can double as an anti-frizz hair cream. Your cream blush can also be used as lipstick. For toiletries? Philosophy has a 3-in-1 wash  (P1,495) that works as a shampoo, body wash, and bubble bath sudser.
Continue reading below ↓
Recommended Videos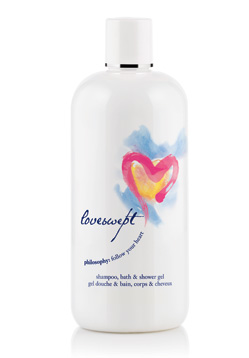 5. Try a spill-proof technique.
No matter how hard you seal a bottle, sometimes it just leaks. Avoid this hassle by cutting a piece of plastic and placing it over the lip of the bottle before you seal it, like this.
6. Consider sachets.
Once you're done with the foil pack, you can just throw it away without giving it a second thought.
7. Clip your razor.
Need to de-fuzz while on vacay? Borrow a binder clip from your office stash and use it to protect your shaver while in transit. 
8. Cushion the blow.
When packing your kikay kit, try sandwiching it in between your clothes or towels. This way, it's wrapped around items that can protect it when it's being thrown into the back of your car or at the baggage claim.
For more beauty tips and tricks, visit Nicole on beautyandsparkle.com and follow her on Instagram and Twitter.