No summer plans yet? Join the "Wrangler Sun Chaser Challenge," a month-long event that aims to bring out your fun, fearless spirit. Live across 9 countries in the Asia Pacific region from April 14-May 11, this is a true regional hunt for the ultimate adventurer!

Every week, Wrangler is challenging you to share your adventures on Instagram using the hashtag, #WranglerSunChaser. Check out the poster below for more details: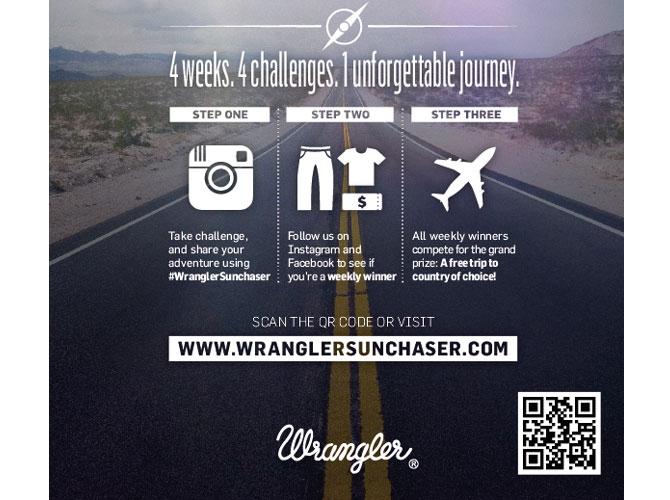 The best part? The week's best adventurer will get P8,000 worth of cash vouchers, and one lucky winner will bag the regional finale prize: a 5-day trip to a destination of choice—the ultimate adventure, for sure!

The campaign will go live on WranglerSunChaser.com and across Facebook and Instagram—follow them to keep up with the latest Sun Chaser challenges!