If we woke up to the smell of freshly-brewed coffee every morning, we would have no use for the snooze button.

This coffee-making alarm clock by British designer Joshua Renouf is pure GENIUS. "The Barisieur" is an alarm clock and coffee maker hybrid, making it the perfect bedside must-have for coffee lovers and sleepyheads.

Unlike the traditional alarm clock that basically ruins our mornings with loud and annoying sounds, "The Barisieur" gently wakes you up with the subtle movement of stainless steel ball bearings that boil the water through induction heating, followed by the delicious smell of brewed coffee.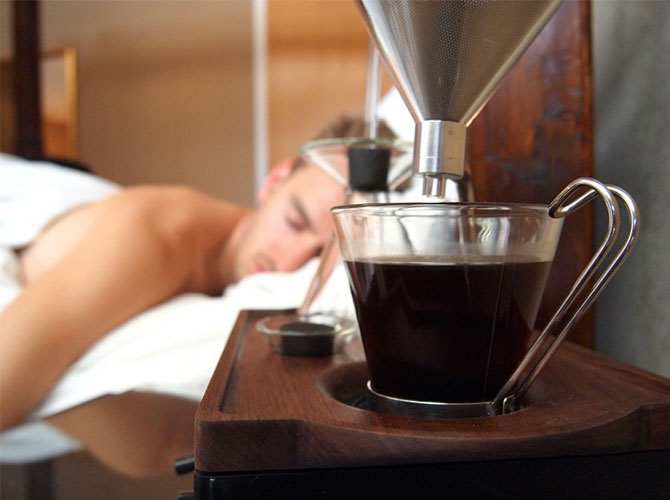 HEAVEN.

No word yet on when this beautiful contraption will be sold, but we're hoping it'll be real soon!
Source: designbloom.com